Address:
18-20 Lorne St, City
Phone:
(09) 302 4002
Book online
with Restaurant Hub
Cost:
Small $15-$22; larger $16-$38; sides $3-$7; desserts $15.
Lamb shanks were the cliche of the 90s. Salt and pepper squid was the "get me out of here" dish of the noughties. Soon, I predict, we will be shuddering at the very sound of the word "kimchi".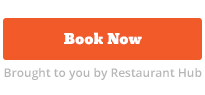 I've been enjoying this concoction of fermented vegetables (typically cabbage) with garlic and chilli as a garnish in cheap Korean joints for years, but it beats me why it has become a thing for eating out in Auckland. Fanatics trumpet its health-giving properties, but there is no evidence for them and its supposedly miraculous lactobacilli are abundant in yoghurt, cheese and beer.
Surprisingly, considering the name, the kimchi isn't in your face at this place, which lets you call it TKP once it gets to know you. The menu explicitly mentions it in reference to only three dishes out of 20-odd, although all the buns have pickled cucumber (yep, all of 'em; I know, I thought so, too) and you can get a side of TKP kimchi for $5 if you feel your levels are low.
Anyway, my companion and I discovered, after we thought we'd finished dinner, that we hadn't had any kimchi at all, which felt like a bit of an omission, so we snuck in an order for "Southern Asian-style" kimchi fried rice. The name puzzled me since it has, er, kimchi in it and comes with Korean slaw and I'm not sure how much more northern Asian you can get than that.
Anyway it was perfectly nice, fried rice with a mildly sour bite, though the accompanying pork belly was a pitiful sight, thin-sliced, limp and soggy, like most of the crap meat you get in cheap Korean barbecue.
TKP is in what I remember as the City Cafe, where a guy called Tom kept an indulgent watch over a bunch of the Herald's heroically thirsty long-lunchers in my salad days. It's an ordinarily attractive, long and narrow room from the street, but out the back is a wonderful courtyard, a deep well between tall buildings. They've butchered it a bit by cutting off the climbing vines at eye level and leaving them to die, and erecting a glass roof which is grubby with bird shit and, when I was there, a tagger's soft-drink bottle. But the bamboo lampshades are nice and it has a hideaway-nook feel that is just right for a mid-city eatery.
Our waitress was a bit vague, but very charming, and the food, particularly the smaller dishes, was much better than the postscript fried rice. A Korean "beef tartare" had a cloying sweetness that slices of nashi pear exaggerated but deep-fried pork-and-prawn wontons, in a soy cream with mushrooms were wonderful — the sauce alone was a soup to remember.
Rice topped with gloops of avo, chopped tomato and cucumber came alive with a citrus dressing, and smoked salmon made it a minor meal in itself.
Only a pricey ($36) dish of beef short rib, the most forgiving of cuts, really disappointed: with mash and green beans, it was an attempt, I imagine, to create a roast meal for Kiwi palates, but the meat, either overcooked or cooked too fast was distressingly dry.
The fact that most dishes were plated and garnished so similarly was a shame too, although it probably wouldn't be obvious to a diner not trying to get through the entire menu. It's cut above the standard Korean, of course, and at those prices, it ought to be (and the pork should be free-range, which it isn't), but it's more a good lunch place than a dining-out must.