In a candid interview, Hollywood actress and stunt woman Zoe Bell has revealed an incident where she was left robbed and unable to defend herself, an experience which has led her to help other women equip themselves with simple skills that could save their life.
"I got mugged a while ago," she revealed to NZ Herald Focus. "I would have loved to have had an instinct that was 'Hi Yah!' and take them down. But instead it was a little bit more like 'Ah' and panic.
"I had had a couple of drinks, which may have had something to do with it. But I know for me, most of the time, the desire to fight for something kicks in when it is on behalf of someone else. So if you mess with my brother, I'm sure I would find a whole screed of moves to knock you about," says Bell, who is currently in New Zealand and last night helped host a free self-defence class for 150 Kiwi women.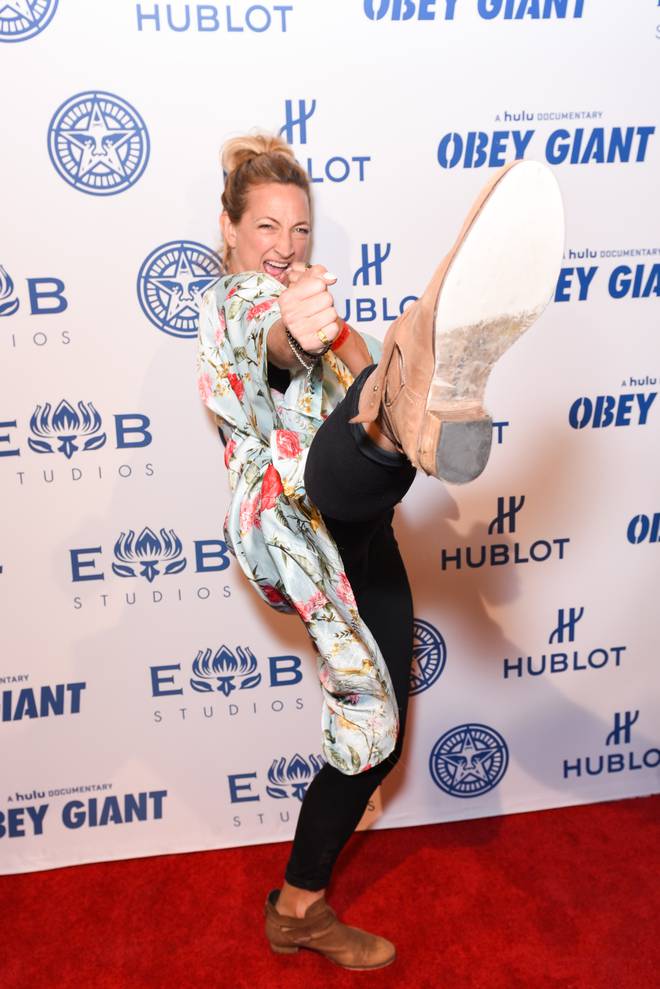 Bell, 39, who took the class as part of her role as a Reebok Confidence Unleashed Ambassador, believes just by knowing basic defence skills women will be more inclined to project a confidence that could help deter would-be attackers.
"When you are walking down the street with that kind of confidence you're not putting out a subconscious message that 'I'm going to be an easy target'."
According to anti-violence towards women organisation White Ribbon, one in three New Zealand women will experience domestic violence at the hand of their partner. And as we come to the end of a year that will be forever marred by a record number of sexual assault allegations, Bell says she's "stoked" to see people seeking resources to defend themselves.
"I think now, more than ever, there is a call for it that I am stoked about."
But despite the increased interest, the award-winning stunt woman says the culture around being a "tough broad" still needs to change.
"We are sort of conditioned to underestimate what our qualities are worth, and some of my favourite females, friends and people I look up to aren't physically tough at all, but they are mentally brilliant.
"There is a lot of different societal baggage that comes around, whether you are tough, or strong, or assertive, or aggressive.
"Some women are embarrassed. Some women don't trust that they have it. Some women are afraid of it. I used to be afraid of my temper, but it turns out I don't really have one," she says, adding that even in her line of work, she held back on presenting herself as a woman of strength.
For years Bell saw being labelled "strong" as the same as being told she looked "masculine".
"There is a lot of stuff I have been labelled. And a lot of people will say it thinking they are giving me a compliment and I shy away from it. If someone's like 'Man, you look really strong', I go, 'Uh, does that mean I look like a man?'"
She says it's taken her a long time to be able to respond with: "I look strong? Awesome! Thank you very much."
Her latest role with Reebok has seen her team up with self-defence instructor Charlie Riley from S.A.F.E Self Defence and Close Quarters Combat to teach a free self-defence class for Kiwi women.
Bell says the event, where the pair taught techniques such as blocking and how to get out of shoulder and clothing grabs, was a great platform for women to explore a side of them that they may not have known existed.
The lasting message Bell wants women to take away with them is to not be afraid to unleash their own strength.
"Don't be afraid girls. Power's awesome!"
Where to get help:
If it is an emergency and you or someone you know is at risk, call 111.
• Women's Refuge: 0800 733 843
• Victim Support: 0800 842 846
• Lifeline: (09) 522 2999
• Family Violence Info Line: 0800 456 450