Scrubbing away at tough limescale until you are blue in the face isn't exactly most people's idea of fun.
However, according to new research by cleaning experts Jeyes, average British householders spend 20 hours a week cleaning their homes.
So, to avoid wasting precious time on dull tasks like cleaning the microwave, people have shared the best cleaning hacks their parents taught them - and say they'll change your life, reports Daily Mail.
Freshen your sofa with vodka
For most people, vodka goes with cola, not leather, however the potent alcohol works as a fabric refresher.
Pour a small amount into a spray bottle and spritz it over fabric to freshen it and give it a fresh smell without the hard work.
Dishwasher isn't just for dishes
Despite the name, the dishwasher isn't just for dishes. Use your machine to clean your sponges, soap dishes, toothbrush holders, shower shelves - the list goes on.
Rather than scrubbing your little one's plastic toys with anti-bacterial spray and hot water, just pop them all in the dishwasher. This saves time and ensures that they will have a proper clean.
Lemon in the microwave
This simple cleaning trick means that the nightmare job of cleaning the microwave doesn't have to be quite so scary.
Squeeze a whole lemon into a microwaveable bowl half-filled with water. Microwave that for three minutes, leave to stand for five, then remove the bowl.
The stuck-on dirt will come away easily with a wipe.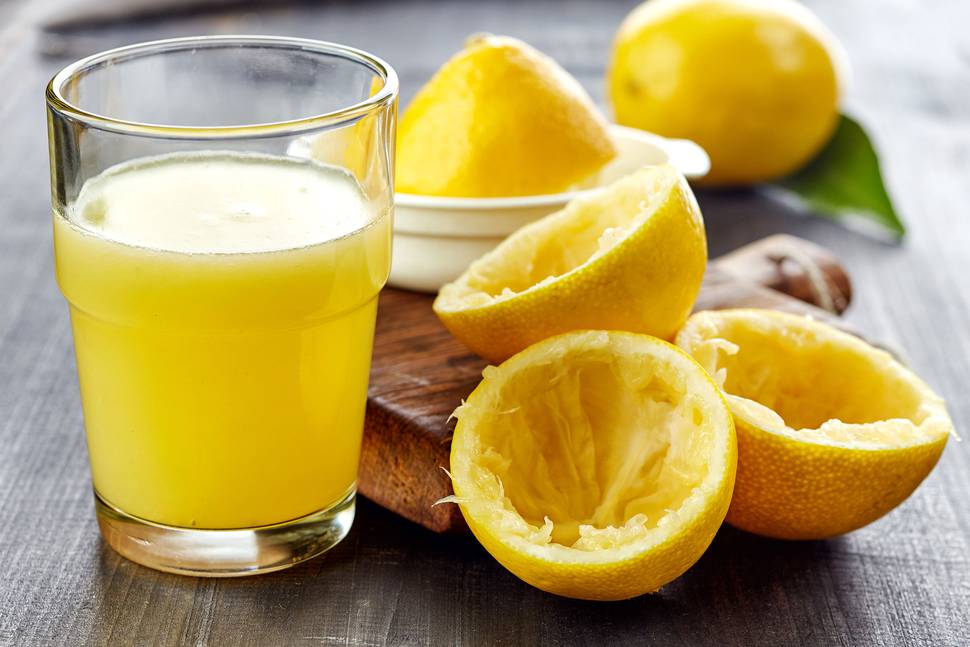 Sock for dusting
For a quick way to clean use an old sock. Place it over your hand, spray some polish, and dust away.
You won't have to keep looking for your misplaced cloth, and you'll be able to get into all the tiny spots. When you're done, to avoid getting dust everywhere, just turn the sock inside out.
Kids' stickers
Most children go through a phase of being obsessed with stickers, which often means that the rogue one will stray from their bedroom to the kitchen wall.
Don't mess around with soap and other products, as they could actually end up doing more harm than good.
Blast the sticker with a hairdryer instead. This softens the glue and means they can be pulled off easily.
Cleaning fan blades
Fan cleaning can be a daunting thing. They're so high up, and you just know they're going to be dusty.
For households that have fans, it's a notoriously tricky job. They are prone to collecting dust, and getting them clean often results in covering yourself in dirt in the process.
To avoid this, use an old pillowcase and place it over one of the fan blades. Pull it over the blade, and dust will be trapped without falling to the floor or on you.
Repeat for all blades, and you'll have a clean fan without any mess.
Clean your shower while you are in it
If you live in a hard water area, this cleaning shortcut will definitely come in handy. Giving your shower a quick wipe over with a sponge and soap while you're waiting for your conditioner to soak in will prevent limescale build-up and save lots of time scrubbing away.
Everyone in the family can do this, it's just about getting into the habit.
Save on the bin clear out
Taking the bins out for the recycling is never the most enjoyable of tasks, so make it easy for yourself by keeping empty bags at the bottom of the bin.
This cleaning shortcut will mean you don't have to go searching for new bags when you've taken the old one out.
Carpet clean
Is your carpet looking a bit worse for wear? There's no need to spend time scrubbing - we have a great cleaning shortcut to freshen it up.
Sprinkle baking soda over the area, leave it to sit for ten minutes, then vacuum over as usual.
Dust busting dryer sheets
Dryer sheets are designed to be anti-static. This makes them extremely useful for cleaning, as they actually repel dust.
After you have dusted, run a dryer sheet over surfaces to keep them cleaner for longer.