Emily Woodman is just 30 years old. She runs a business with husband Mark and has a beautiful four-year-old daughter named Charlotte. When she heard last December that she had stage 4 terminal cervical cancer and just 12 months to live, her world fell apart.
Doctors told the Townsville business owner it was too late for surgery or radiation: they could only prepare her for the end with palliative chemotherapy.
But Emily wasn't willing to give up. "If you have lung or breast cancer, you can try so many different things," she told news.com.au.
"They put money into so many different cancers. They see me - a 30-year-old with a four-year-old - and they say, 'nope, go home and die'. It's really surprising and so unfair."
As her symptoms worsened, she went from doctor to doctor, seeing oncologists from Townsville General Hospital, a consultant at Gold Coast Health, and alternative treatment specialist Manuela Boyle.
"I couldn't walk, talk or bend," said Emily. "I felt like I was drowning."
Most told her the same thing. There was nothing to be done. They gave her morphine and cough medicine, and sent her home.
But when Dr Boyle saw how sick Emily was, she proposed a radical idea - the young woman could go to a clinic in China, and try cutting-edge treatments that aren't available here.
"I had a collapsed lung full of fluid and they fixed me up in a week," said Emily. "They drained three litres of fluid out of the lung cavity, started me on chemo and my cough stopped. I haven't had any symptoms since."
Since March, Emily has made five trips to the Modern Cancer hospital in Guangzhou, north-west of Hong Kong, spending a total of $150,000 on the minimally invasive type of radiation called interventional therapy; immunotherapy and cryotherapy.
Her Chinese oncologist says her tumour count is now in normal range and her blood tests are normal.
It's just three months until the date Emily was told she would die, and she says she's never felt better.
DESPERATE FOR A SHOT
The Queensland woman is far from the only Australian to take this radical and largely untrodden path. Thousands of terminally ill patients left with no further options at home are spending huge sums chasing a last thread of hope, often setting up fundraising pages begging for financial help.
Hundreds of multiple sclerosis sufferers have jumped on planes to Russia or the US seeking stem cell surgery that isn't available in this country.
The family of a 10-year-old girl with a rare illness that could see her bleed to death has raised $300,000 for her portal vein reconstruction in Chicago.
Cancer patients are also looking overseas for what else is available. In 2014, a report revealed that one in five new cancer therapies are rejected for subsidy in Australia and it takes up to two years for successful treatments to gain one, too late for the terminally ill.
In September 2015, a Senate inquiry into new and specialist cancer drugs noted that Australia had the highest incidence of cancer in the world, and while it also had some of the best cancer survival outcomes, "the provision of timely and affordable access to new and innovative cancer medicines provides a significant challenge." This stemmed "in part from the fact that cancer medicines are among the most expensive medicines, and from Australia's relatively small patient populations."
The Government noted in response that it had approved 40 new or amended cancer medicines at a listing cost of over $2 billion between October 2013 and October 2016, but acknowledged it should "improve and streamline" processes. Unfortunately, that's not enough for people like Emily.
'SHE'S HONESTLY BACK FROM THE DEAD'
We know terminally ill people will try anything to have just a little longer with their families. Emily had known since 2014 she had stage 1 cancer, had seen specialists from the Royal Brisbane and Women's Hospital and had been given a hysterectomy and had been told she was going to be OK.
She and Mark had just launched their business when they heard the news she was stage 4. It was a horrible shock. "They really broke my heart," she said. "I was meant to be dead by Christmas.
"We wouldn't have started our business if we'd known.
"I feel great, I'm here every day working. I tell myself, I'm not going to die.
"It's only because my life insurance and super paid out that we were able to do this.
"I've had no symptoms since."
Dr Boyle told news.com.au that Emily had reached a point where she wasn't responding to classical radiation treatment, and she wanted to suggest somewhere close by. "I thought, 'You need to do more.' I knew about Modern Cancer hospital, they offer chemo in combination with other medicine, integrated treatment.
"I have no financial interest in any of these. There are state of the art clinics in Sri Lanka, Latvia, Germany, Mexico and some in the US.
"The turnaround was wonderful, amazing. She's honestly back from the dead."
But there are concerns about the very countries she mentioned. Cancer medicine Rigvir was approved by Latvia in 2004 based on spurious evidence. Alternative clinics in Mexico and Germany popular with overseas patients have also come under the microscope for "combining experimental therapeutics with rank quackery and charging big bucks for it."
The Woodmans believe the cost is unfair on Australians who can't afford to go overseas.
Many doctors are concerned about Aussies spending large sums on unproven treatments that may do nothing. Even worse, some treatments could cause harm.
In July 2014, a Brisbane mother of two died of a heart attack while undergoing a controversial stem cell treatment for a rare neurological disorder in Russia. The treatment, more commonly used for multiple sclerosis patients, involved her patient's immune system with her own stem cells after high-dose chemotherapy. But her husband told the Brisbane Times: "I still don't think we had a better option."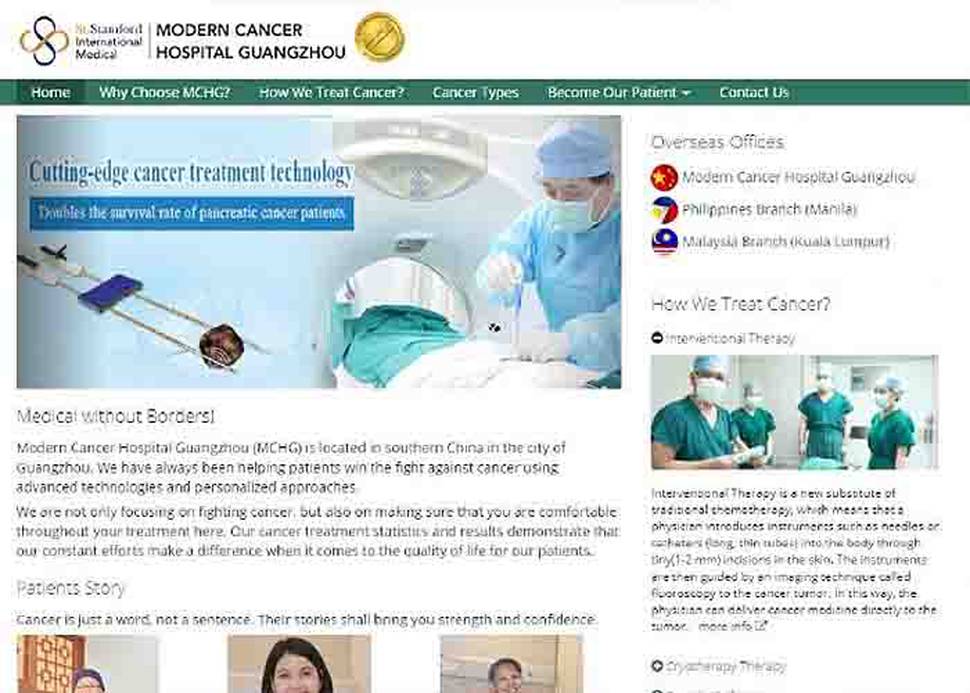 'THERE ARE GRIEF VAMPIRES'
News.com.au contacted several researchers about the treatments Emily underwent, but few were able or willing to comment on the therapies used overseas. Modern Cancer hospital has not responded to news.com.au's request for comment.
Cancer Council Australia CEO Professor Sanchia Aranda told news.com.au: "We understand that those who don't have treatment options available to them in Australia will look at all available options to them - and sometimes this can include considering overseas treatment.
"Generally we recommend that Australian patients talk to their local doctor about any alternative treatments they are considering, particularly if they are considering heading overseas. We have one of the best health systems in the world - and unfortunately overseas treatments often don't come with the same level of scientific rigour as required in Australia and can be very expensive."
A spokesperson for Metro North Hospital and Health Service - which represents Royal Brisbane where Emily was treated - told news.com.au that "patients rarely travel to overseas countries for cancer therapies" but "if evidence-based and effective, and if not available in Australia, our staff are supportive of individuals seeking care elsewhere."
She said the health service encouraged people with questions or concerns about treatment options to speak with their doctor, but could not comment on specific cases.
Sydney GP and commentator Brad McKay told news.com.au he had heard of a number of people going to Russian and Chinese clinics, and had serious concerns about what was being offered overseas and the domestic wellness experts promoting them.
"If people are having cryotherapy, which is essentially just getting cold, it's not based on anything science-based," he said. "There's all sorts of therapies on the edge of medicine that aren't used in Australia.
"Either it's a miracle cure, or they've been ripped off. There are grief vampires preying on people who are desperate.
"It can be that tumours change over time, or look different on different scans and different machines."
Dr McKay said he did know of a man with prostate cancer who had gone to San Diego for proton therapy, a highly targeted radiotherapy which is used in Australia for cancers of the neck and head, because it doesn't damage the surrounding tissues.
Australia hasn't done long-term studies on such treatments, but there are plans to use them more in the coming years.
Emily is pushing forward regardless. "The only thing stopping me is money, they're going to treat me as long as I want to be treated," she said. "The results speak for themselves.
"I feel normal. If it gives me a few more years with my daughter, how good's that?"