We all like to think we wore it better, and first. That our generation invented the latest looks from scratch. But as it turns out we've stolen several on trend looks right from the women we have at some point or another mocked for their choice in jeans, decor and footwear: Our mothers.
While these days she may be shuffling around in Kumfs, "funky" jewellery and a lacquered bob, it turns out your mum was once a fully fledged fashionista rocking looks that would give you a run for your money in the "Who Wore it Best" mother, daughter edition.
We may have called good old mum out for her choice in turtle neck sweaters, her ample supply of house plants and her 501 Levis, but don't tell me you're not all about the skivvy, Mom jeans and macramé life right now.
Personally, I've lived to regret the day I told my mother to throw out all her "uncool" jumpers, slides and boots from "the olden days".
So before it's too late for you, too, go raid your parents' house for the coolest sh*t your mum had way before you knew about it.
TURTLE NECK JUMPERS
Originally a menswear look, it's said turtle necks became a favourite item among feminists back in the day.
While your mum likely teamed hers with a corduroy vest and clogs, the turtle neck has become an on trend item over the last couple of seasons.
It remains unclear whether or not Diane Keaton helped reinvigorate the trend ...
VELVET FURNITURE
We agree, making underwear in this fabric is a step too far. But when it comes to the texture of the moment, it's velvet.
From cushions and throws to couches and occasional chairs, nothing says on trend homeware like velvet. If your mum's not into it, it's because she's been there, done that.
HOUSE PLANTS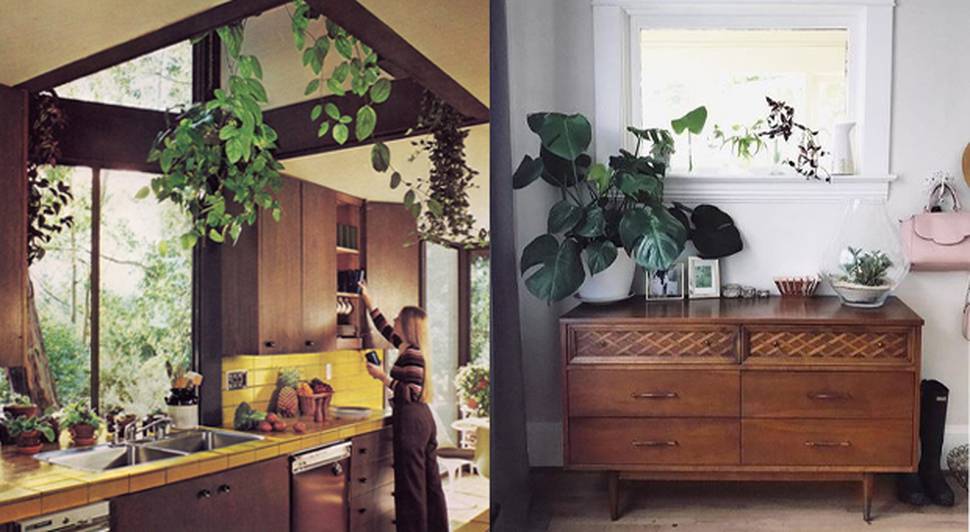 Before that new-millennium minimalist look that was all sans indoor greenery, house plants were a key feature of home decor.
Rather than buying fake cactus from Kmart or hitting up Kings Plant Barn to complete your Scandi vibes, give your mum a shout for a lesson in indoor pot plants. You'll soon find out she knows all about 'em.
501 LEVIS
Yes, they're a far cry from the low-cut skinnies we've become accustomed to but the aptly named Mom jean is becoming far more popular than your jeggings.
Re-enter 501 Levis. In your mum's day she was all about that high-cut, stone-wash, loose-fit life, which is sounding better than the low-rise, skin-tight existence we've been enduring.
SLOW COOKERS
Has this been your winter of slow cooker discovery? Before you go ordering that weighty book on Amazon, call your mum. Her and Alison Holst have got you covered.
BIRKENSTOCKS
The once shunned Birkenstock came soaring back into fashion circa 2015 with Instagrammers quick to jump on the trend.
Your mum, however, did it first and could tell you about some serious adventures she took with her trusty Birkenstocks on foot.
THIS HAIR STYLE
If you thought Ariana Grande and Khloe Kardashian started this look, you would be wrong.
Your mum and Phoebe from Friends made this hairstyle iconic in the 90s and always paired it with their finest vest. Because #fashion.
CROWN LYNN
That swan vase you've seen at your favourite cafe, in flat lays on Instagram and fetching hefty prices on TradeMe is nothing new.
Considered classic Kiwiana, Crown Lynn porcelain and pottery have become hot ticket items and *psst!* your mum's probably got a bunch of it.
SCRUNCHIES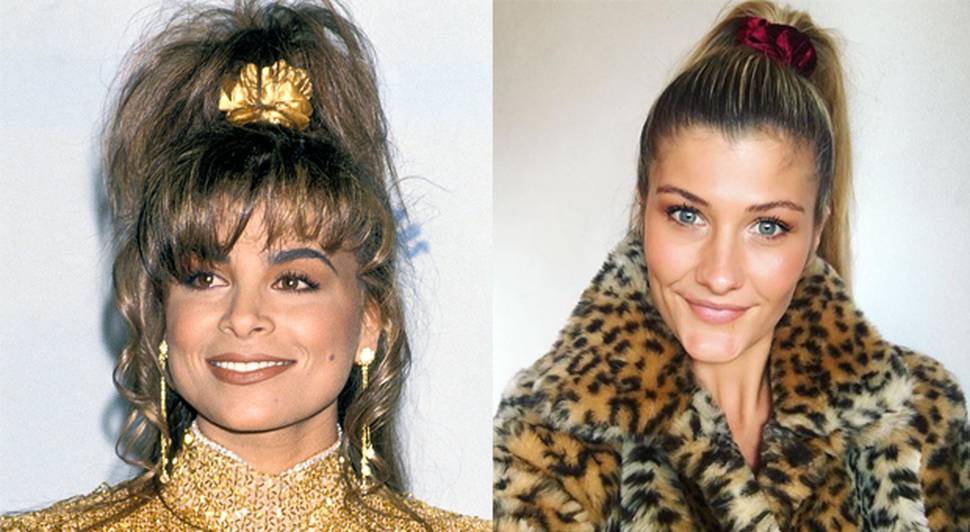 Ah, the humble scrunchie. Your mum paired hers with a perm, and occasionally went for the double when getting her "jazzercise" on.
These days scrunchies are mainly found atop a trusty top-knot while you get your chill on and are best paired with trackies.
KNITTING AND MACRAME
Instagrammer's such as Pony McTate and The Knitographer have helped bring knitting back into the 21st century.
But well before Instagram, your mum was knitting and crocheting herself unique accessories that made her one seriously "groovy" chick.
She could also whip up macramé plant holders, usually in shades of mustard, brown or orange.
ONE PIECE SWIMSUITS
Before you discovered the joys of the one piece, which include keeping your stomach under wraps and not having to fake tan that bit, your mum was all over the one piece.
Her swimsuits were super high cut, showing off her baby-oiled pins and giving Pamela Anderson's iconic number a real run for it's money.