Address:
52 Tyler St, Auckland
Ph:
(09) 302 9888
Rating out of 10:
Food: 9 Service: 10 Value: 8 Ambience: 8
We spent:
$339 for three.
Book online
"I am French," said the waitperson. "If there is anything I say that you do not understand, please, just ask me to repeat it."
"Pardon?" I said.
In truth, I was swooning well before the Gallic-accented charm offensive. Ostro is such a grown-up and pretty eating space. At night, with the city's lights glinting on the Waitemata, you can almost ignore the tragedy that is the immediate view - a waterfront drowning in cars.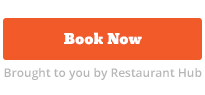 Maybe the punters just don't care. The table of four 20-somethings next to us paused to eat steak and beef wellington ($98 for two) but otherwise, spent the entire night on their phones, battling each other in a garish-pink virtual world.
At the grown-ups table, we conversed politely: I want the smoked kahawai omelette. No, I want the smoked kahawai omelette.
How to explain this small, eggy wonder? "Like having sex in mink," said James, and though I know for a fact he does not own a mink, I also understood what he meant. It was a sumptuous and carnal omelette. The cheapest fish made utterly desirable in a silky, creamy wrapping.
I could have eaten this $18 unholy trinity of organic egg, hollandaise and the once-spurned kahawai and gone home happy, but there was so much more to come.
My first thought was that Ostro was being a bit cheap when my king prawn salad ($24) arrived with the main attraction sliced vertically in half, but this dish was more than the sum of its parts. Buttery gem lettuce and a creamy (and surprisingly spicy) chipotle dressing contrasted texturally with cucumber, pumpkin seeds and slivers of crispy pork jowl. The prawns went with everything (and there were enough of them to go with everything).
Could Ostro score a hat-trick with a charred octopus salad ($21)? Yes, it could. Grapefruit for cut-through, capers for briny, salty interest and little spikes of green chilli paired perfectly with the octopus.
Dinner was heading for a perfect 10, when the potato-topped snapper, prawn and lobster pie arrived. Where the humble kahawai had been exalted beyond expectation, in this case, the luxe ingredients were lessened. The pie was nice, but it was $44 and I wanted every mouthful to taste like justification, not peppery mashed potato topping. (In terms of bang for your buck, get the $12 side of fried brussels sprouts: huge, and the sweet hits of sultana are spot-on).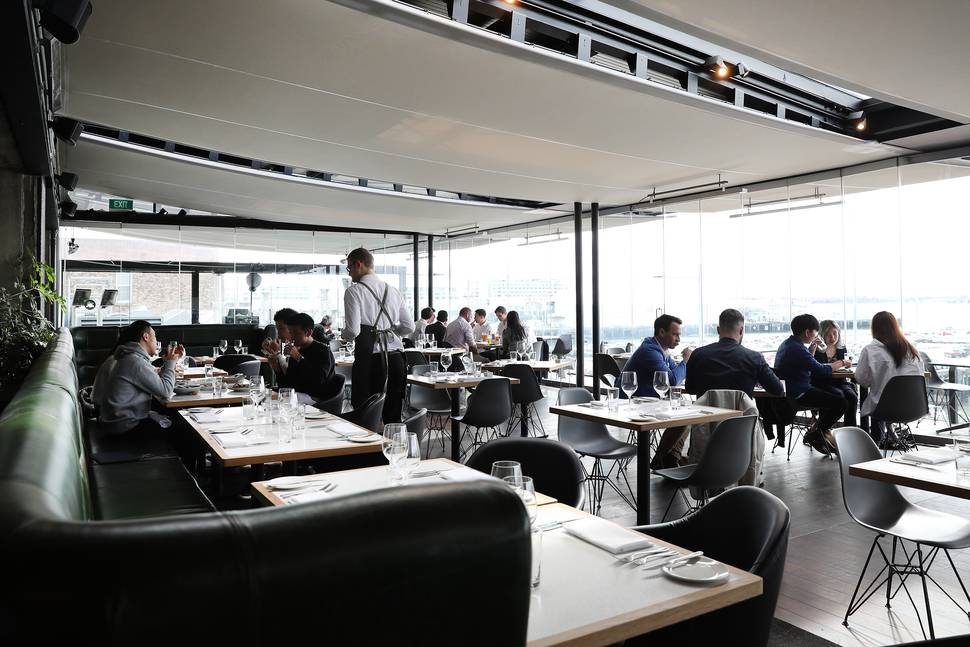 My fish main ($38) arrived in a pool of alarmingly green sauce. Pan-roasted hapuku was cooked beautifully, and all that green (kale and basil) tasted as bright as it looked, but it was slightly too virtuous for me - I coveted the pappardelle ($36) with its meaty globs of duck, gloriously wide pasta noodles and pops of duck skin "crackling". Let's be honest, everything is better with crackling.
Our two-hour dining window (yes, if you want to eat early-ish, it's one of those places) was almost up. Room for anything else? Try the simple, old school brandy snaps and cream - $9 for three, and a genius approach to that desire for "just a little something to finish".
Our waitperson managed to make banana icecream sound impossibly sexy, but my sister said the lime and coconut was her favourite ($12 for a selection of three flavours). We shared a poached pear with black sesame meringue and miso butterscotch sauce ($17). It was insanely sweet. Cue the savoury balance of a glass of Donnafugata Ben Rye - as recommended and poured for a generous tasting by that waitperson who didn't put a foot wrong and whose service was, mostly, matched by the food.