In your day it may have been selling lemonade by the letterbox, but savvy kids here in 2017 are making more than a few bucks with a gooey concoction known as "slime" which they plug on social media and sell on Trade Me.
ZM radio hosts Fletch, Vaughan and Megan decided to get in on the lucrative goo trade, and while their limited edition product "ZliMe" has racked up almost $100 on their Trade Me account, they had to call in some kids in the know to help with their recipe.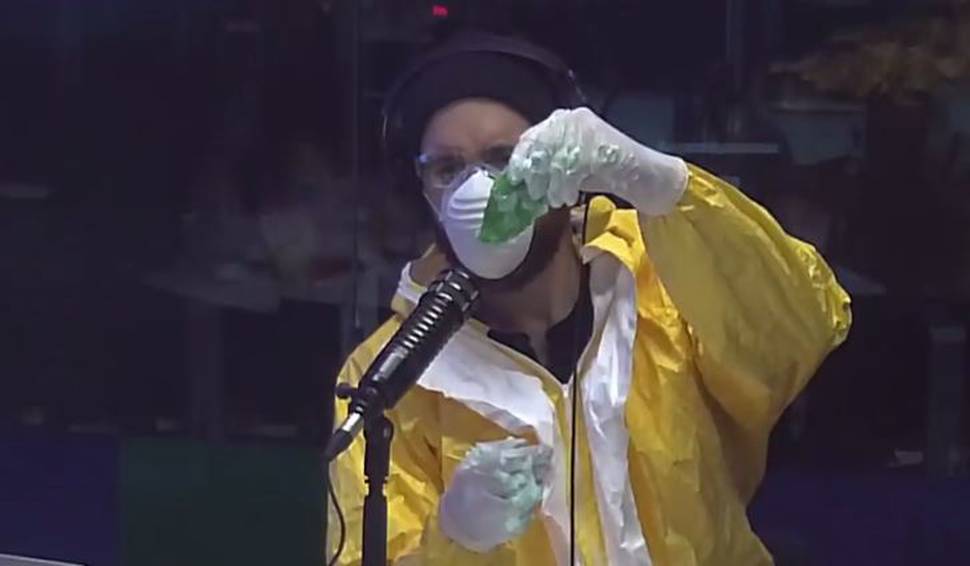 READ MORE: • Slime making craze making Kiwi kids money
A mix of PVA glue - of which sales have quadrupled at Warehouse Stationary stores since the slime craze took off - and a product called borax, you can also add other ingredients to help with the stretch factor, something Megan and Vaughan couldn't quite work out on their first attempt.
According to slime pro Lexi, it looked like Megan and Vaughan "probably added too much shaving foam and too much borax".
Another tip - which most slime pros already know about, duh Megan - is to add hand moisturiser and make sure the borax is mixed with water rather than added in powder form.
Thanks to the kids, Fletch, Vaughan and Megan were eventually able to produce slime worth selling. Dubbed "ZliMe" and marketed with a snazzy infomercial, the limited edition product is available on Trade Me with a current top bid of $98.
Before you hit Place Bid, however, there are some key things to note about the product according to its creators:
• Purchasing ZliMe will up your cool factor by about 45 per cent
• The amount of ZliMe received by the winning bidder is unknown
• ZliMe is able to be purchased with Bitcoin
• You cannot purchase the slime for $50 and an upgrade to your Ed Sheeran tickets
• ZliMe will not be traded for body parts or Honda Civics lowered in your mate's garage on crate day
How to make "safe slime" - a recipe with no nasties from Dr Dave Warren
• Make a borax solution by combining 1tsp of borax with 4 cups of water
• Mix equal amounts of good quality PVA glue (from an art shop is best) and the borax solution in a ziplock bag or plastic cup for a few minutes (ziplock bag means less mess)
• If you want a tougher, more stretchy slime add corn flour, 1tsp at a time
• You can also make a bouncy ball by putting the slime inside a balloon and tying a knot
• Don't forget the safety glasses
- Additional reporting, Brittany Keogh