Keep warm this winter with a wardrobe inspired by the experts in keeping warm, the Highland Scots.
While everyone's turned their attention to the Danish art of being cosy for winter (hygge), cocooning in cosy spaces and sipping on mulled wine with the glow of candles and open fires on rosy cheeks is nothing new. Enjoying the warmth of food, family and friends helps make bitter cold days that much easier to get through; and equally so when it comes to layering up in warm knitwear and winter coats in harmonious colours and textures.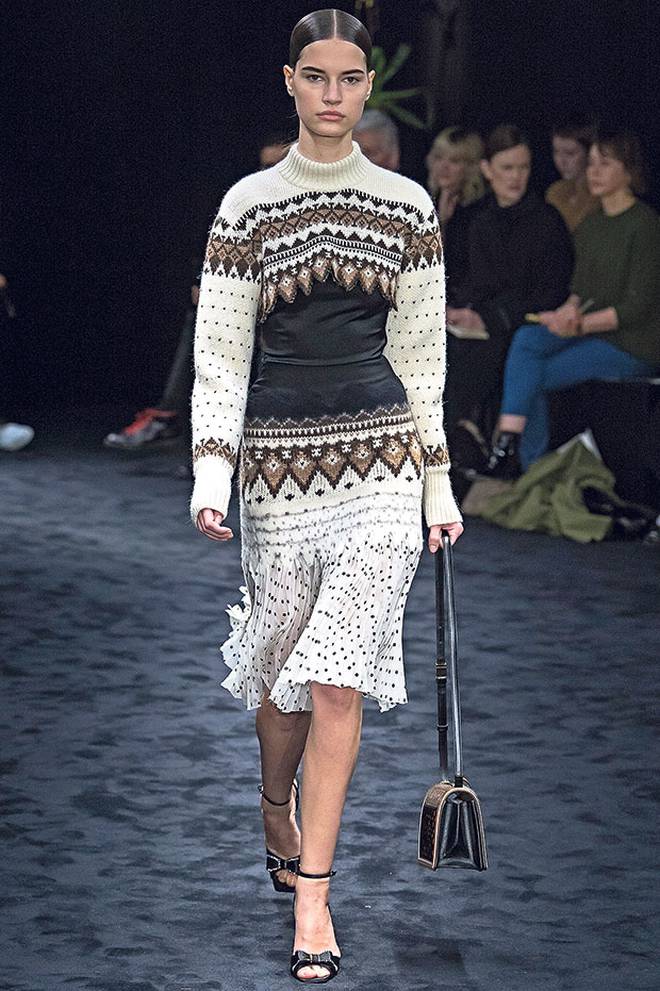 Scottish Fair Isle knits and tartans are a ubiquitous winter favourite, and the land of sprawling moorlands continues to create a sense of romance for winter dressing, particularly with the season's array of accessories - think boots and bags in earth tones, like Deadly Ponies' beautiful collection of handcrafted, handstitched mother-of-pearl buttons on their generously sized felt tote bag or pick up a Lucky Charm horseshoe-shaped leather key chain, with proceeds going towards the Ending Youth Homelessness Big Sleep Out campaign fund, run by local charity Lifewise.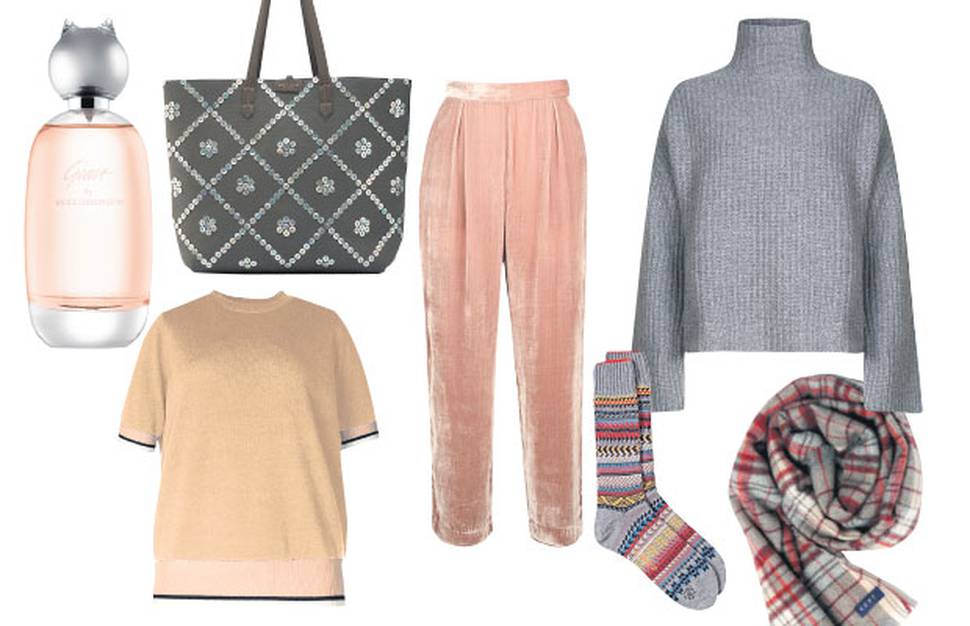 Grace by Grace Coddington EDT (100ml), $200, from Scotties.
Deadly Ponies tote bag $445.
Caroline Sills cashmere top $329.
Lonely pleated pants $340.
Chup socks, $39, from Good As Gold.
Kept cashmere scarf $329.
Moochi roll-neck jumper $300.
Topshop blouse $70.
Deadly Ponies charm $95.
Dune London boots $360.
Staple & Cloth coat $525.
Max tie waist skirt $120.
Georgia Alice skirt $529.
Comme des Garcons wallet, about $285, from Net-a-Porter.