Ah, the Met Gala. The one day of the year celebs are free to go full Hunger Games on us: They're the flamboyantly fashioned residents of The Capitol, and the rest of us are all the plebs from some far-flung district peering in at their lavish displays of wealth and excess.
This year's event is themed after Comme des Garçons founder Rei Kawakubo, so expect bright colours and bold, abstract shapes. All of it ridiculous, painful and almost totally unwearable for anyone in the real world.
Serena Williams kept it simple in emerald green, showing off her growing baby bump:
Madonna went Full Metal Jacket in this military frock:
Katy Perry was an early attention-getter, walking the red carpet in a veil-slash-train that's just begging to be tripped on.
But what's that scrawled across her face? Witness? Waitress? Wafer? Wotnot? Answers on the back of a postcard, please.
Actress Priyanka Chopra donned a trenchcoat with a train so big it could cover up a sinkhole: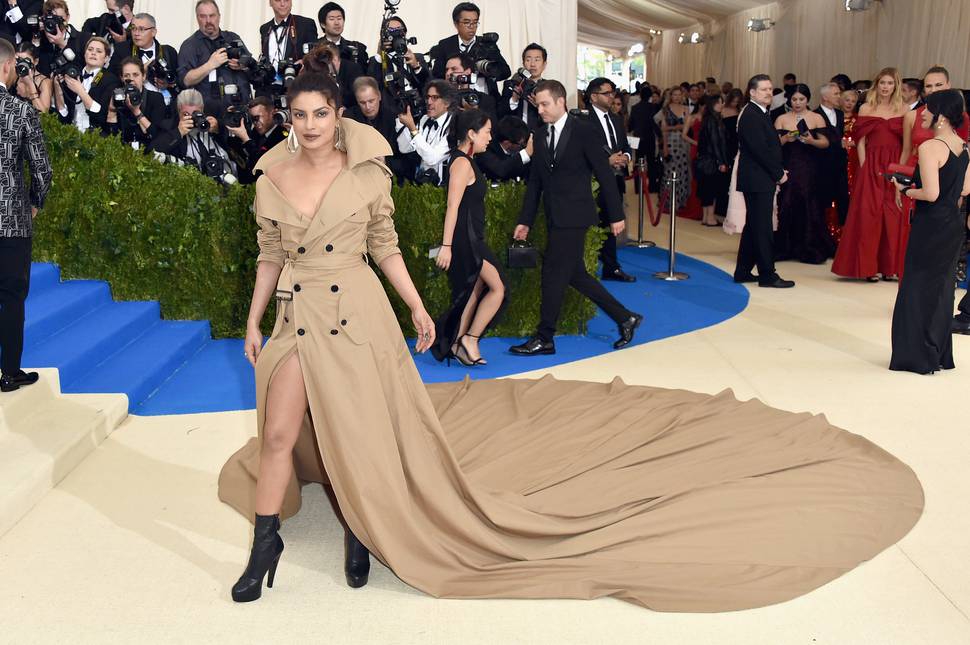 Wife of music maverick (and Met Gala 2017 co-chair) Pharrell Williams, Helen Lasichanh has provided one of the event's most striking red carpet looks in an ensemble that seems tailor-made to launch a million internet memes.
Jaden Smith came toting this season's must-have accessory: His own hair. Smith recently lopped off his dreadlocks, but apparently thought they deserved to come along and enjoy the party.
P. Diddy had a rest on the red carpet, laying out on the stairs and letting the photographers do their thing:
Shout-out to supermodel Adriana Lima, putting her best assets on display:
Perhaps the biggest surprise of the evening? Kim Kardashian's non-event of an ensemble. Is this the new-look Kim K?