It was supposed to be an agility course for cats.
But it seems there is no longer any doubt about the truth in the old saying: ''Dogs have owners, cats have staff''.
When organisers of the Southern Cross All Breeds Cat Club Championship Show decided to add an agility course to their competition in Green Island yesterday, it was not surprising many of the cats turned their noses up at it and did everything except jump through the hoops, walk along the bridges and weave between the bollards.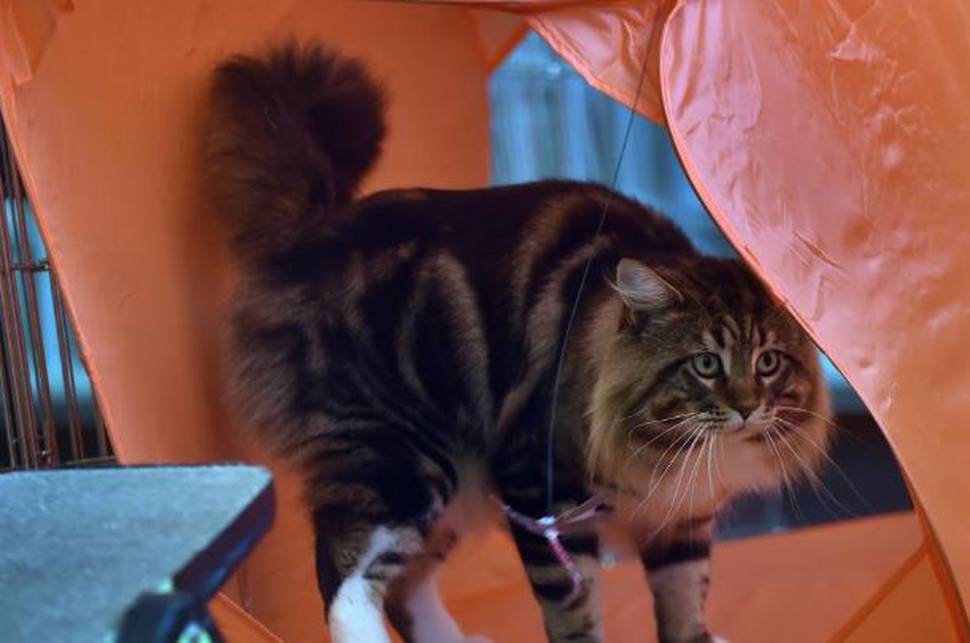 Most sat and stared blankly at the obstacles, hid in the cat tunnel or jumped up on the nearby window ledge to look down on the laughing humans.
To be fair, it was the first time a New Zealand cat show competition had included an agility course, secretary and organiser Zena Pigden said.
Traditionally at cat shows, all cats needed to do was sit in a cage and look pretty for the judges.
But organisers were trying to develop the format by including an agility category over the next few years, Mrs Pigden said.
The activity was designed to add some fun to the event for competitors and spectators - something for them to get their claws into.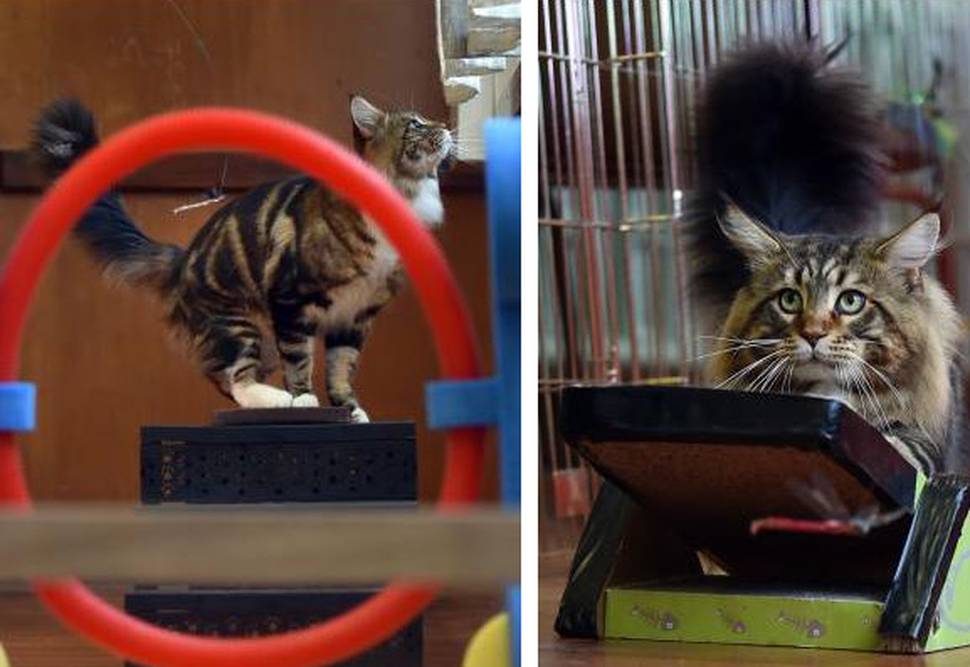 Those competing at this year's event were not judged on their agility, because they were complete novices and not familiar with the equipment.
''So we set it out, just for fun.''
However, over the next year or two, it was hoped the event could be developed into something ''a little more competitive, but still lots of fun''.