Prince George will attend a £6,000-a-term (NZD $10,647), co-educational prep school in the heart of a middle class area of London - turning his back on his father's alma mater.
His parents, the Duke and Duchess of Cambridge, have shunned traditional royal feeder schools in favour of Thomas's in Battersea, just across the Thames from Kensington Palace.
The prep is based in an old grammar school in an area dubbed 'Nappy Valley' because of its popularity with affluent young families - in large part bankers, journalists and 'yummy mummies'.
George had been widely predicted to attend his father and uncle Harry's former school, Wetherby, in Kensington. The decision to send him elsewhere follows his attendance at the £5.50-an-hour Westacre Montessori nursery, near the family's country home in Norfolk.
William, 34, and Kate, 35, also chose not to enrol the future king - who will be four in July - at the local branch of Thomas's in Kensington. Instead they - or nanny Maria Borrallo - will travel three miles through commuter traffic over the river each morning.
Thomas's prides itself on a 'rounded education', with as much emphasis on kindness as academic results - although many of its 540 boys and girls, aged four to 13, go on to top public schools such as Eton.
Society magazine Tatler says it is populated by 'pushy professional parents'. However the Good Schools Guide describes it as 'competitive' and chosen by parents who want the 'best education money can buy'.
All children are required to learn an instrument and there are two pottery rooms. One parent told the Daily Mail yesterday that the school has even bought a lodge in Austria where they take children on ski holidays.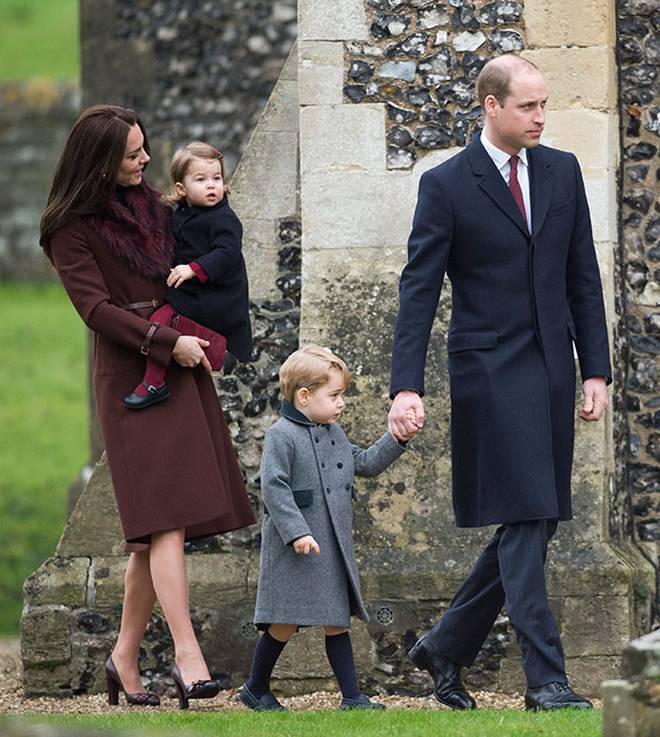 In a letter to parents yesterday, the school's principals, Ben and Tobyn Thomas, warned them of a forthcoming announcement from Kensington Palace and said they were 'delighted' at the decision.
The letter said: "Like so many parents, the Duke and Duchess have put a great deal of thought into choosing their elder child's first "big school". We hope very much to live up to expectations." They said the couple hoped that George, who will be accompanied by bodyguards at school, would be allowed to fit in with the other children without much fuss.
In a statement Kensington Palace added: "The Duke and Duchess of Cambridge will send their son to Thomas's Battersea from September. Their Royal Highnesses are delighted to have found a school where they are confident George will have a happy start."

Some parents seemed delighted yesterday, while others were less happy about the disruption they fear it will cause to school life. "As you can imagine, people have been talking about little else," said one.
The Cambridges have announced they will move back to London this summer. They have been living at Anmer Hall, in Norfolk, after William took a job as an air ambulance pilot - which comes to an end this year. Some £4.5million has been spent turning apartment 1A at Kensington Palace into their official residence in the capital.
Princess Charlotte, who is two in May, will also start nursery in London in the next few months. As Thomas's has its own kindergarten, it is expected that she will follow in her brother's footsteps.