Address:
486 Lake Rd, Takapuna
Phone:
(09) 489 4601
Book online
with Restaurant Hub
Open:
Lunch from noon, dinner 5.30pm -10pm
On the face of it, Madam Woo might seem a tad too clever: a Hamilton-born three time Michelin-star chef (awarded in 2006 when Emett oversaw Gordon Ramsay's New York and West Hollywood restaurants) serving Malaysian street food.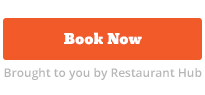 It's one of those things that shouldn't work but does, like Kanye, Rihanna and Paul McCartney collaborating.
And four years in (the first Woo opened in Queenstown in 2013, a Christchurch one opens soon) Madam's no less alluring.
The key to Madam Woo's success is that Josh Emett is smart enough to keep things simple. He's clearly a big fan of the cuisine and knows what works and doesn't mess with it; fresh ingredients, bright flavours, a busy, casual ambience.
Its key note is Malaysian but there's Chinese, Portuguese and Indian influences at play too - oh, and icecream from Wanaka's Pure NZ.
This is a long way from his fine-dining pedigree but the food retains a Michelinesque quality-control - Emett was at the pass throughout service, checking each dish.
And those dishes were outstanding: tastefully garnished, Instagram-ready and perfectly seasoned.
It's a large restaurant behind the main Takapuna shops: the vibe is casual, think urban/tropical, perfect for summer.
The crowd's diverse: Takapuna ladies who lunch, business people, young mums catching up before the school run, local shopkeepers waiting at the bar to pick up takeaways.
It's open, airy, sociable - and Woo's got the service right too. Our waitress Tierney memorised a long, and sometimes changing order, all the while pointing out things in the menu we had overlooked.
We started with the steamed prawn-and-coriander dumplings - they were ok, but Madam had better in store.
Next up, the pork hawker roll ($14), Woo's most popular and talked-about dish. "You've got to try one," said a Woo regular when I told them I was to visit, "it's to die for!"
And she didn't over-sell it: slow-braised pork, shredded and served in a sweet, buttery roti, the richness cut with pickled cucumber and onion, chilli, spring onion and coriander.
As a starter they're substantial, enough for two if halved; we left only pastry crumbs on our plates.
Next up, the fish curry. Made with trevally, a deft mix of Malaysian and Indonesian flavours, with pieces of okra adding texture and taste.
The key to Madam Woo's success is that Josh Emett is smart enough to keep things simple

SHARE THIS QUOTE:
It's a winner, full of flavour and garnished with Vietnamese mint, coriander and sliced red chili - a hint of spice enlivens the dish, but never overpowers it.
But the star of the meal was the honey and soy tossed squid ($18), stir-fried with cashew nuts, szechuan pepper and chili.
Our waitress warned me about the chillies and I nodded and kept eating, then I hit one. Wow!
I ordered another Crouching Tiger, made up of apple juice, ginger beer, mint and honey, and picked up my chopsticks again as the sweat started. I've gone back numerous times since and it's the dish I order.
We finished with the Kaffir lime cream dessert ($12), crispy coconut and vanilla marinated pineapple.
One of us loved it, one didn't; we both agreed on the salted caramel and mango icecream (top that with the pineapple and you've got a winner, ask - they'll do it).
We thought we were done until I spied the Portuguese custard tarts and the Vietnamese filter coffee ($5).
The coffee is brought to the table in a small jug and left to filter into your glass, once it's through you stir and there's sweet condensed milk at the bottom.
And those tarts, served warm, were a perfect mix of savoury and sweet.
Emett and business partner Fleur Caulton's concept gives Madam Woo versatility.
Dress up and have a relatively cheap night out or just pop in for a hawker roll or Woo's version of Asian classics like Char Kway Teow ($29 fried noodles with prawns and Chinese sausage) after the beach.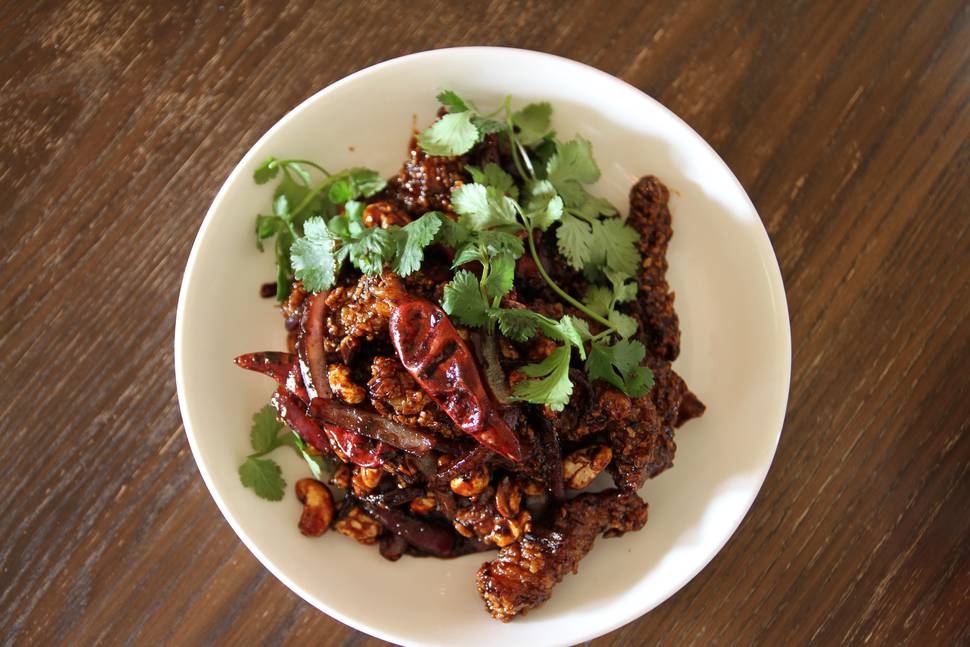 Let's hope a city-side branch isn't far away.
Additional points for being the first Malaysian restaurant in recent memory (I'm looking at you Mamak) not to play jazzed-up versions of Michael Jackson songs.