Tara Palmer-Tomkinson died peacefully in her sleep, her family has revealed.
The former 'It girl' and socialite was found dead, aged 45, at her London home on Wednesday, months after revealing she had been diagnosed with a brain tumour.
A death notice on page 26 of the Daily Telegraph said: "Tara Clare died peacefully in her sleep," and added that a private funeral will be held in due course.
Her sister, author Santa Montefiore, who was spotted visiting her sister's flat today, gave a tribute on social media the day after her death. The author tweeted a black and white photograph of a smiling Palmer-Tomkinson, and wrote: "My darling sister. I miss you."
She also used a heartbroken emoji in her message.
The circumstances of the socialite's death were revealed the day after sources claimed Tara was still using cocaine as recently as last year and wanted drugs 'every day'.
In November, Palmer-Tomkinson revealed she was being treated for a non-malignant growth in her pituitary gland and added she feared she would die after being told of her condition.
She was diagnosed with the tumour last January after she returned from a ski trip, and was also suffering with an auto-immune disease which caused tiredness, joint pain and acute anaemia.
Today Tara's sister Santa and her husband Simon spent the morning cleaning the flat where the tragic socialite was found dead.
Santa, 47, wearing blue jeans and a blue coat with her fur-lined hood up, arrived at the flat in Earls Court just before 9am with 51-year-old Simon who was in a brown jacket.
Minutes later Santa could be clearly seen through the penthouse window wearing blue washing-up gloves, opening the windows as well as cleaning and opening the blinds.
Before the couple entered the plush apartment, where tragic Tara was found dead by her cleaner on Wednesday afternoon, they collected two bouquets of flowers left on the doorstep in her memory.
Yesterday a close friend appeared on ITV's This Morning and said the socialite had relapsed 'into a dark place'.
Tara was last seen with a mystery new boyfriend at her local pub on Saturday. Friends of hers described him as a 'difficult' older man aged in his 50s who 'stopped her visiting' The Bottlery pub near her home, where staff said she was a frequent visitor.
The socialite's body was discovered at her luxury £1.6million west London apartment by her cleaner. The Portuguese cleaner, who is in her 30s, arrived at her west London flat at around 1.30pm on Wednesday and was heard crying by builders renovating the apartment below.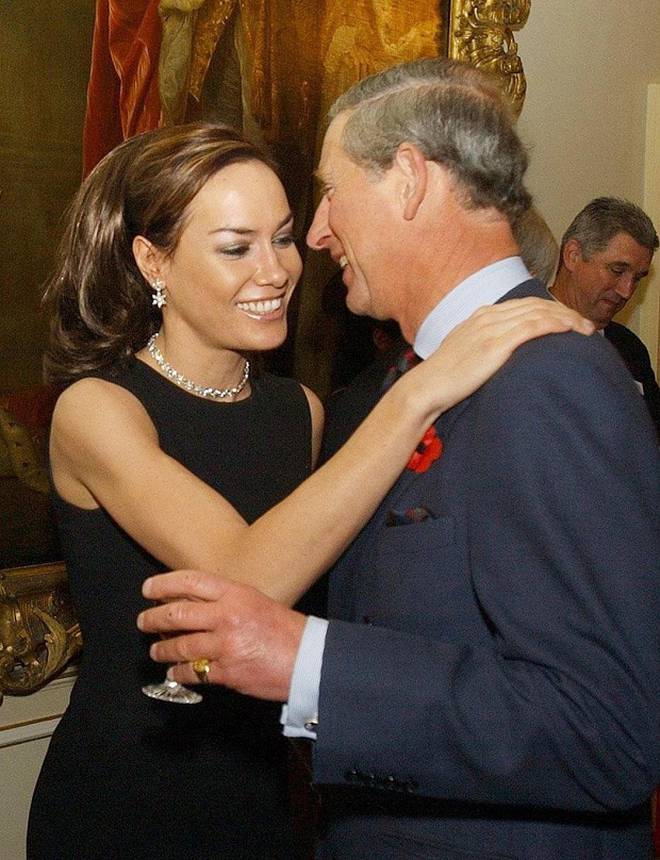 Minutes later an ambulance arrived with several paramedics, followed by three police cars. Undertakers took the former model's body away on Wednesday evening.
It later emerged that builders had heard a 'loud bang' coming from the apartment last Friday and had not seen her since, but the barman at The Bottlery confirmed he saw her on Saturday.
Today, pictures of her abandoned silver sports car gave a new insight into the original It Girl's frenetic lifestyle.
The flashy BMW convertible, which neighbours said she would drive 'very fast and furious' down the street, has been left outside the socialite's luxury flat.
Pictures of the car's interior show it is strewn with McDonald's wrappers, water bottles, wet wipes and an abandoned cigarette has been left in the footwell.
According to the Daily Mirror, a driver heard the socialite ordering cocaine for herself and a friend following a party last year.
A source told the paper: 'She was on the phone to her dealer and arranged for him to meet at the home of her friend. She seemed familiar with her dealer.'
Another close friend told The Sun she spoke to Tara a few weeks ago and heard she was 'down and lonely'.
The source said :"That's when she said, 'Every day I want drugs. I'm doing everything I can to stay clean but therapy isn't enough'.
"I remember those words clearly as there was a sense of desperation. She didn't want to give in, but it was obvious how difficult things had been.
"Yet she said she was going to try different therapies and was going to 'Rise like a phoenix'. She still had hope."
It came after entrepreneur and gay rights campaigner Ivan Massow appeared on This Morning and said he met Tara 'five or six' years ago when mutual friends decided that he, as a recovering alcoholic, would be a good influence on her.
He told the show: "She was facing a lot of problems. The recurring issue [was] that it was very hard for her to stay off drinking and things."
"There was lots of surgery, her nose was giving her problems - she was terribly conscious of it and she always knew her angles - and there was this tumour on top of everything.
"She was never comfortable to see herself as an older person - she never saw that as her role, and that was very hard for her. She was very frail.
"I hadn't seen her for over a month, it's been very hard to reach her. With people like this you have to sort of let go with love. You can't badger them, especially because I could see through her behaviour. I was the last person she would call when she was misbehaving."
Presenter Phillip Schofield asked him: "Had she got back into that dark place?"
Mr Massow replied: 'I always knew that when I didn't hear from her, that's where she was.'
Viktor Krrashi said he had been friends with Tara for more than 20 years after meeting her in a private member's club in central London.
He said her new boyfriend, said to be aged in his 50s with 'grey hair' had 'stopped her visiting' The Bottlery recently, which Mr Krrashi's brother owned.
Mr Krrashi described her partner as 'difficult'.
He added: 'She used to come in here all the time and eat steak sometimes but she wasn't a big eater.
'But when she started seeing this guy, she stopped coming in.'
He added: 'They had been seeing each other for the last five months, when I have seen her they've been together.
'I don't know where he was from but I don't think he was English. I saw her on Saturday afternoon when she was with this guy, she stopped at the door and said hi.
'She looked thin and ill but even though she was thin she was always happy. She was a great girl.
'Tara would go missing on her holidays for weeks at a time but when she was here she was very happy.'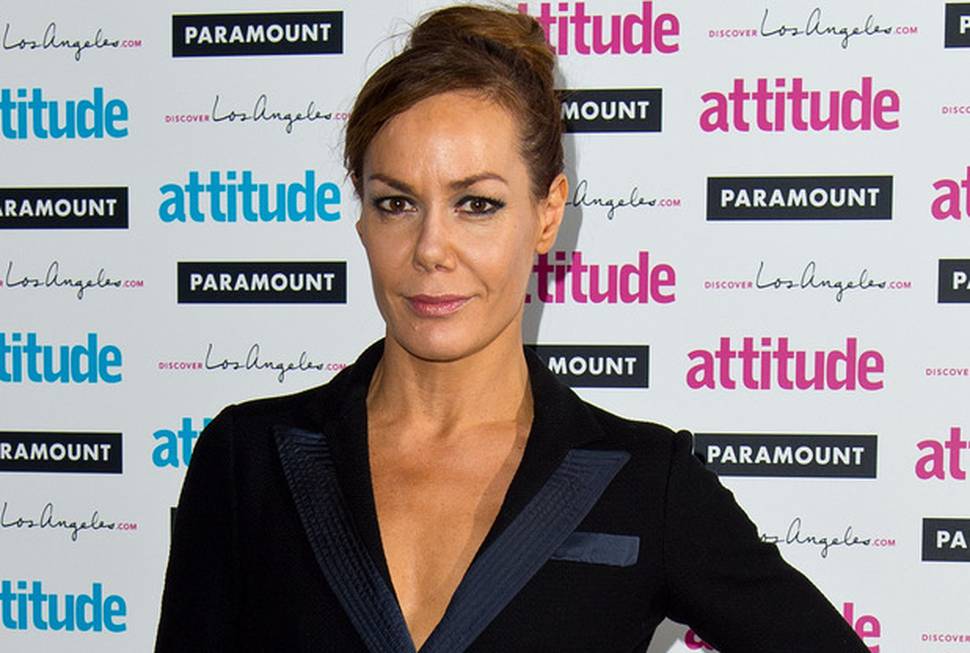 Last year the socialite and model revealed that she had been battling a brain tumour following a bombshell diagnosis, along with a rare and unnamed auto-immune disease.
The Metropolitan Police referred the 'unexplained' death to Westminster Coroner's Court.
Five builders renovating the property since September say they saw the cleaner visit the flat twice a week.
The 45-year-old former model had been heard using a vacuum cleaner and walking around her flat the previous Wednesday and had previously complained several times about the builders to the flat's owner.
The former It girl, who lived in a plush fifth floor apartment in Earls Court, had failed to collect three items of post from downstairs.
One of the builders said: 'We could hear her walking around upstairs last week. She was cleaning. We could hear hoovering on Wednesday.
'It was the cleaner who found her. She was crying and it was very quiet before she arrived and set off the alarm.'
Family friends the Prince of Wales and the Duchess of Cornwall have said they are 'deeply saddened', adding: 'Our thoughts are so much with the family'.
Her family and the royals had bonded on the slopes of the Alps, with her father Charles teaching the Prince of Wales how to ski.
She would return to Switzerland with the royals throughout her life, providing support to young princes William and Harry after the death of their mother, Princess Diana.
Friends told The Sun they believed she may have 'relapsed' into drug use at a party in London before Christmas and were 'concerned' because she looked 'dishevelled'.
Another source said she had become a 'recluse' since the tumour was found in her brain.
The source told The Sun: 'Her health had left her in a really bad way and she was very low. She thought about death a lot and even disc­ussed her funeral at points.'
Three months ago, the socialite told the Daily Mail how she feared she was going to die when doctors revealed she had a brain tumour.
She said she had received treatment for the non-malignant growth in her pituitary gland since January 2016 and said at the time that it had cleared.
She told the Mail in November: 'I went to the doctors to talk about my latest blood test results when I got back from skiing in January. I said: 'What does this mean? Can you translate it?' And the doctor said: 'As I suspected, you have a brain tumour'.
'I got terribly frightened. I started thinking, I'm going to die, I'm going to die. I've only got a couple of weeks to live. Stuff like that.'
The former I'm A Celebrity ... Get Me Out Of Here! contestant, who has battled drug problems in the past, also said blood tests found she was suffering with an auto-immune disease which had caused tiredness, joint pain and acute anaemia.
Sarah, Duchess of York, said her family was 'so shocked by this tragic news of 'the magnificent, beautifully energetic soul of Tara'.
She added: 'My mother was her very proud godmother, and she adored her. We are all deeply shocked and saddened.'
Her best friend Duncan James tweeted: 'Heartbroken and numb I have lost one of my oldest and dearest friends. I'm going to miss ur laughter the most shmooey . Rip sweetheart.'
Piers Morgan wrote on Twitter: 'RIP Tara Palmer Tomkinson, 45. A fun, feisty woman who battled many demons. Very sad news.'
Grant Harrold, aide to Royals & former Butler to Princes Charles, William and Henry, also paid his respects.
He wrote: 'I am deeply shocked & saddened to hear Tara Palmer-Tomkinson has died. I was lucky enough to have met her and know her family. A lovely Lady.'
Tara's former I'm A Celebrity co-star Darren Day added: 'I'm so sad to hear that Tara Palmer-Tomkinson has passed away. Thoughts and love to her family RIP Tara x.'
Palmer-Tomkinson's previous boyfriends include Duran Duran's Nick Rhodes, singer Duncan James, actor Sid Owen, Fiat boss Eduardo Teodorani-Fabbri and Lord Robert Hanson.
An interview with the Daily Mail's Jenny Johnston last April revealed she was still single and could not remember when she last had a date - but that she had wanted children when she was younger.
Palmer-Tomkinson said at the time: 'I thought I'd be married and have two children by now. I imagined I'd be living in the country.
'I'd have my parents' lifestyle, basically.'
Her brother James Palmer-Tomkinson was abroad when she died, working in Switzerland for his ski company.
A spokesman for the Metropolitan Police said: 'Police were called by London Ambulance Service at approximately 1.40pm today to an address in Bramham Gardens, SW5.
'A woman, aged in her 40s, was pronounced dead at the scene. At this early stage, the death is being treated as unexplained.
'We are not treating this death as suspicious. The coroner has been informed and the next of kin has been informed.'
Neighbours told of how she used to drive her silver BMW 'very fast and furious' down the street, but said she was a 'very sweet' member of the local community.
Anne Swift said: 'We always saw her driving very fast and furious in her car, she always lived life to the full.
'We have a resident's association and she was part of that to a certain extent. As far as I am aware she was living alone.'
Another resident who lives opposite told of how Tara had told her she looked amazing several months before she died.
The neighbour, who did not want to be named, said: 'I saw her about two months ago and she seemed alright, she was with someone I knew.
'She was always very sweet, that day she looked at me and she said 'you look amazing'. It's very sad.'
After Tara's party-loving ways thrust her into the spotlight, she made headlines with a £400-a-day cocaine addiction, which left her needing septum reconstruction surgery in 2006.
During her years in the spotlight, she was a newspaper columnist and television personality and had a close relationship with the royal family, attending the wedding of the Duke and Duchess of Cambridge in 2011.
But she has previously been at pains to stress how false the image of her socialite life was.
Speaking to the Daily Mail last year, she said: 'When I got the It-girl tag it was all about timing. They wanted a real-life Ab Fab person. That was only a small part of who I was.
'I didn't come from the Paris Hilton world. Mine was privileged, yes, but it was old money. Our house was - is - held together with Super Glue. If a plate breaks, my father fixes it.'
Last year she also revealed to the Telegraph that she still struggles with self-esteem, admitting that over the years she has been 'destroyed' by people's negative comments regarding her appearance.
Tara also claimed she had never been tempted to undergo cosmetic surgery because people had never told her that she looked nice and she had resigned herself to having a 'crooked face'.
She said: 'If people said I looked nice every day, I might have been tempted (to have surgery). But my face is really crooked and that's that. It's not all from drugs... or maybe I've got facial dysmorphia. I've been destroyed by the things people have said.'
Sarah Lindsell, chief executive of The Brain Tumour Charity, said: 'Our hearts go out to all of Tara Palmer-Tomkinson's family and friends.
'Three months ago, Tara was brave enough to speak out about her brain tumour diagnosis and the impact it had on her life.
'Her honesty helped to raise awareness of the disease and it was welcomed by the many thousands of people in the UK and around the world who cope with the impact of a brain tumour.
'Tara helped to show why we must do all we can to defeat this devastating disease, which is the biggest cancer killer of children and young people in the UK.'
Tara Palmer-Tomkinson's life in the limelight began through her family's close friendship with the Royals.
Her former Olympic skier father Charles Palmer-Tomkinson forged a lasting bond with the Prince of Wales after teaching him to ski in the 1970s.
That friendship continued through the generations, with Tara invited to accompany Prince Charles and his children on numerous skiing trips in Europe.
She enjoyed several holidays with the Royals throughout the 1990s at famous ski resorts including Klosters in Switzerland, with Tara and her family understood to join the Prince on at least three vacations per year.
Before she found fame she caused a stir in the press when she was pictured at Klosters kissing Prince Charles in 1995, with the public clamouring to find out who this beautiful mystery woman was.
And following Princess Diana's tragic death she became a source of comfort and emotional support for the Prince and his children.
She was privileged, talented, gorgeous, wealthy - and famously troubled.
By the close of the 1990s this publicly educated, well-heeled woman had become the ultimate IT girl.
As a schoolgirl she dreamed of being a concert pianist and should have got round to doing her Grade 8 exam before she left school, but somehow never did.
'I just wanted to play Beethoven's Moonlight Sonata and other beautiful pieces,' she told The Daily Mail last April.
'I couldn't be bothered with all the boring technicalities of scales and arpeggios.'
Her early ambitions were 'to ride in the Grand National, be a vet or play piano at the Royal Albert Hall'.
Her life took a different twist, however, and she burst in the public consciousness during the mid 90s.
She effortlessly crossed the line from aristocratic society into celebrity culture and it was impossible to open a copy of Hello! or OK! magazines without spotting her.
She was one of the first celebrities to become a 'brand' for no apparent reason, effortlessly amassing a newspaper column, book deals and TV presenting gigs.
Tara was a true eccentric and her appeal lay in her ability to cross both worlds - the old, aristocratic and wealthy while navigating the trappings of modern, reality television star fame.
In 2009 she sensationally revealed: 'I have kissed Prince Charles every single day since I was four years old.'
Indeed, there was something of a furore when an adult Tara was seen kissing the heir to the throne in 1995 - but she later revealed the kiss was just 'to thank him for a day's skiing'.
It has not been smooth sailing.
She was treated for cocaine addiction at The Meadows rehabilitation clinic in Arizona ten years ago, and went on to appear on I'm A Celebrity Get Me Out of Here!
More recently there were reports of odd behaviour, of a very public meltdown at Heathrow Airport where she was arrested.
In photographs she has looked pale, gaunt, haunted. And then there was her nose - which famously had to be reconstructed after her cocaine excesses, but which she refused to ever talk about.
In the same interview from last year, she described how she liked to ski with 'a tail'.
'A tail. I mean, not an actual tail, but I take my black fur scarf and put it round me and have it poking out of my ski pants so that it flows in the wind as I go down.' Why? 'Because I like the whoosh as I go.'
Next came some truly original advice on dating.
'In the past, whenever I had a date coming over I used to make toast so the house was full of the yummy smell,' she says. 'I decided it would be a man-magnet. Garlic and olive oil works as well, but I think you have to know the person more.'
It is anecdotes like these which have kept people interested in her for the past two and a half decades.
She once said: 'When I got the It-girl tag it was all about timing. They wanted a real-life Ab Fab person. That was only a small part of who I was.
'I didn't come from the Paris Hilton world. Mine was privileged, yes, but it was old money. Our house was - is - held together with Super Glue. If a plate breaks, my father fixes it.'
Her father was Charles Palmer-Tomkinson, a wealthy landowner and former Olympic skier. She was eloquent and self-aware when talking about how she couldn't cope with fame.
She says it was less being selfish and hedonistic that led her to drugs, and more about her simply being scared.