A Louisiana mother whose bump was so large friends thought she may have been carrying twins has given birth to a 14lb (6.5kg) baby boy.
LaQueena Hunter-Grover welcomed baby Loyalty Adonis, her fourth child, on December 9.
Now a month old, he weighs just shy of 15lbs (6.8kg), is 2ft tall and is affectionately nicknamed "the incredible hulk".
Too large for regular newborn nappies, he wears ones designed for babies aged three months and over.
His 43-year-old mother from Des Allemands, Louisiana, told KTLA5 how throughout her pregnancy, friends and strangers assumed she must have been having more than one baby.
"People would come up to me and say, 'Oh, I think that's twins or even triplets.
'Maybe there's another hiding behind one of the babies,"' she said.
As doctors delivered the baby in December, Mrs Grover said her husband Leroy was astounded with the size of the newborn.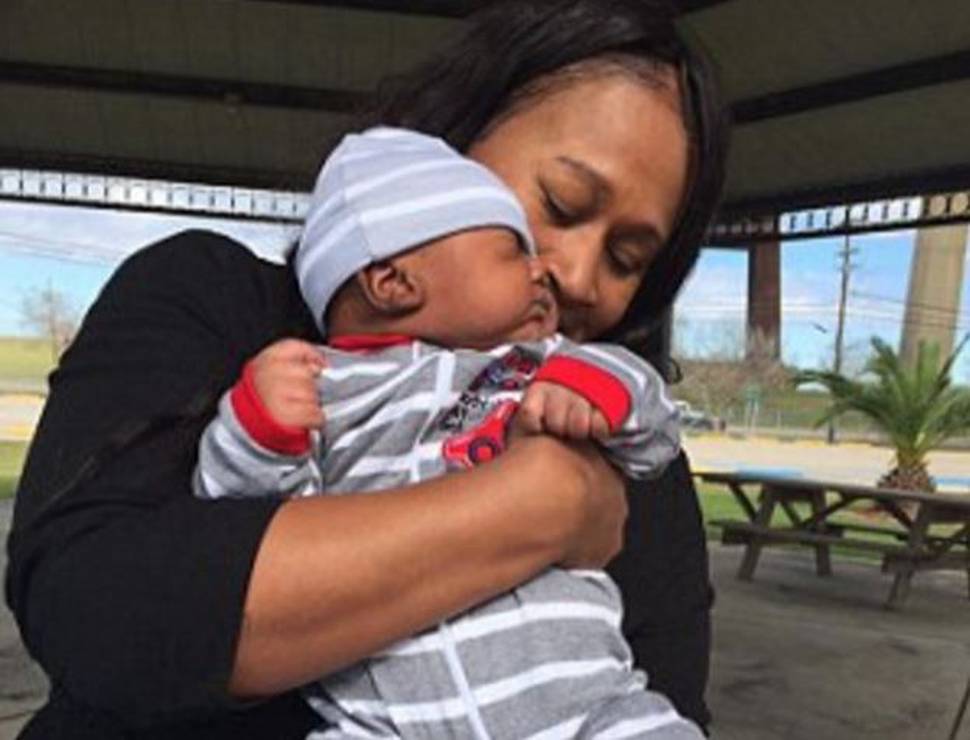 "Right when the doctor was taking him out, my husband's mouth literally just dropped.
'He was like, "That's a big baby!"'
When a nurse told her how heavy the baby was, she said she "would have passed out" had she not already been lying down.
Loyalty spent almost a month in the neonatal intensive care unit before being brought home.
Announcing his birth last month, LaQueena joked that she had become a mother to a "line backer", lovingly calling the newborn "big chunk".
She told friends how he "turns into the green man" when he's hungry, a reference to the cartoon character.
Mrs Grover did not reveal whether she gave birth naturally. Her other three sons were born via Cesarean section and all weighed around 7lbs.