Address: 1-3 St Marys Rd, Ponsonby
Phone: 09 950 4855
We spent: $303 for two
Rating out of 10: Food: 9.5 Service: 9 Value: 7.5 Ambience: 9
I'm eating crayfish. Someone at the table next to me has just smashed a wine glass. The guy at the far end of the room looks a little bit famous and, actually, so does the woman sitting directly under the mirror.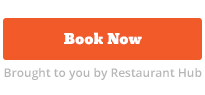 Oh, Ponsonby you shiny, sparkly darling.
A quarter of a century after SPQR set the standard for good food, wine and times, its owner Chris Rupe is going for the double.
Augustus Bistro is in the old post office that elegantly marks the intersection of Ponsonby, Jervois and St Marys roads. It's a French bistro and, the Sunday night before Christmas, it was damn near faultless.
Overheard: "I don't want to eat anymore, because then it will be finished."
Also overheard: "Scandal. Scandal. (Insert name of wealthy but litigious businessperson here). Scandal."
In Paris, bistro tables are inevitably small and close together. In Ponsonby, this is a much more interesting proposition.
We have, in fact, been seated at the worst table in the house. I have a view of a dishwasher, and James is halfway into the hallway from which plates of food are being borne by charming, skinny-hipped staff. How charming? When our waitperson notices with French-accented delight that there is a heart-shaped hole in a complimentary slice of sourdough, I melt a little in my terrible seat.
We begin with six creamy Te Matuku rock oysters ($5 each) and an $8.50 scallop Saint-Jacques apiece. The latter is small and roeless atop a sludgy mushroom puree. An expensive mistake but our only complaint across 2.5 hours of eating.
A crayfish club starter ($17) is ridiculously decadent. A small, buttery brioche, with chunks of cray, lightly bound in a tarragon-spiked dressing.
I could have eaten three.
The crab bisque ($25) was essence of crustacean; a shallow pool of gorgeousness encircling a spoonful of shredded meat. "I feel like I'm swimming with the crabs," said James, mid-swoon.
And if he liked the crab, then the confit duck with its quatre epices seeping into cabbage and prune and pureed parsnip, rendered him almost speechless.
I had the best chicken I've eaten in a restaurant ($33). The menu said "organic" and the waitress confirmed it was Bostock's. Plump, juicy and further elevated with slippery, meaty shiitake mushrooms spiked with lime. Sounds confusing, tasted extraordinary.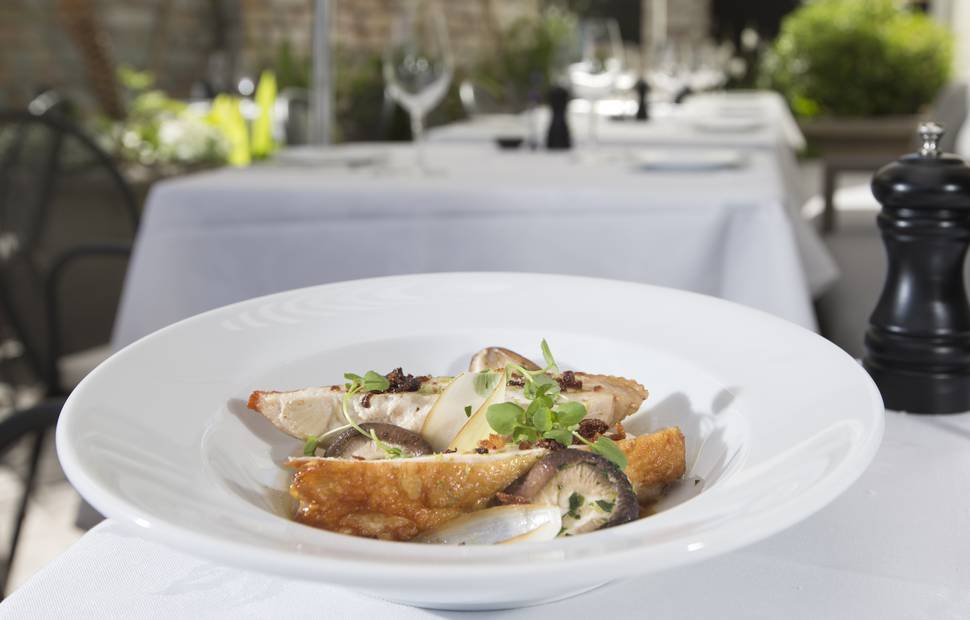 Our sides were an entire red butter lettuce ($9.50), and also a whole onion with mustard and cheese ($12.50), which appeared to have been poached, not baked, to retain a kind of juicy, soft crunch.
That's a pricey boiled onion. The mains ($29.50-$36.50) cost the same and taste far better than some other comparable openings but at the beginning and end of the menu, you're definitely helping pay for the stunning fit-out with the private courtyard and plant-lush dining room.
In my opinion, $18 for a rhubarb tart tatin is just taking advantage of the kind of people who like to put truffles in their ham and cheese toasties ($14.50).
James did say the tart was very, very good. I was too busy scooping seven types of rapidly-melting sorbet and icecream ($15) and ordering a second helping of strawberry.
The suburb where you go to see or be seen (or at least eavesdrop on your more glamorous table neighbours) has a new gem in its glittery gallery.