Address:
90 Federal St, Auckland
Phone:
(09) 363 7067
We spent:
$257 for two
Rating out of 10:
Food: 9 Service: 10 Value: 8 Ambience: 8
Book online
with Restaurant Hub
How's that New Year's resolution going? Eat less, exercise more. Live, love, laugh, repeat. Salads! Salads! Salads!
Dear reader, there is nothing for you here. I am at The Grill and I am about to eat half a kilogram of cow with a side of duck fat spuds.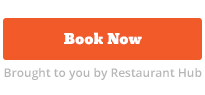 If my mother saw my plate, she would say: "Your eyes are bigger than your stomach."
To which I would reply: "Mphffphh." (Because it's hard to be coherent when your mouth is very full).
I could have ordered from the raw bar: oysters, snapper, scampi, swordfish, etc. I suppose I could have had a salad - the $32 chef's version with baby vegetables and leaves, jamon, egg, manchego cheese and ortiz anchovy, is mixed at the table. But a truly balanced life is light and shade, peaks and troughs. Tonight, I am a pig at Sean Connolly's leather-upholstered trough.
The West Yorkshire-via-Sydney chef has been an Auckland fixture since 2011, when reality television show cameras followed him and the creation of this SkyCity eatery for 100 days.
Early reviews were very complimentary. Half a decade later, there is no serious slippage. The service, which, in similarly pricey restaurants can sometimes feel intimidating, was exactly the right mix of professional (warm towels, artisan bread and butter, regular water refills) and friendly (yes, the clams were one of the waitperson's favourites too). And the food? Perfect meat, cooked perfectly.
The first mouthful of that enormous fat-riddled rib eye on the bone ($49) made the back of my jaw tingle. When I googled this reaction later, the collective wisdom of the internet offered a simple diagnosis: saliva. My mouth was literally watering.
James had the 130-day grain-fed sirloin from Ashburton ($55 for 400g). Imagine the very best Burger King patty you've ever eaten - tangy, charred and juicy - and then imagine that delicious and distinctive flavour served as a steak. Strange, but true. (Or maybe my taste buds need to spend more time around prime cuts?)
The amuse-bouche, a baby Yorkshire pudding with salmon-spiked creme fraiche, arrives at every table, "compliments of Sean". Such a clever collision of English roasts and Kiwi summers in a single mouthful. I badly want the recipe.
The Grill, first and foremost, is a steakhouse. Prices start at $42 (180g of pasture fed angus eye fillet) and run to $120-plus for the dry-aged, on-the-bone cuts of New South Wales Black Angus for two. Consider starting with those Cloudy Bay clams ($28) in a meaty, Mediterranean broth. Briefly cooked, super plump, and better than any I've had anywhere else.
I first tasted white asparagus at a winery restaurant in the Hawke's Bay. It was a transcendent moment. The Grill didn't quite achieve that with a $20 soup, but the inclusion of a gold-leaf coated quail egg, slivers of fresh asparagus and the assembly of said dish at our table, was pretty special. I am certain I began enunciating more clearly.
All that posh went out the window when the tomato sauce arrived with the duck fat potatoes. A menu mainstay since opening night, they were disappointing. Less crunch than I remember and not enough bang for my 12 bucks. Pickled baby beets with white anchovy (also $12) shone by comparison.
Dessert was too much. Too much toasted coconut on a panna cotta that was too heavy and too thick. It was partially saved by a very lively pineapple sorbet, but, really, we were too full to appreciate it. I know what my mother would have said.