Spotty complexions should be exclusive to the teenage years, but adult acne is on the rise and it's frustratingly hard to treat, especially without drying and ageing the skin. We asked Dermalogica's Leanne Windsor about the causes and how to control it.
"Most adult acne seems to be low-grade, persistent and oily in nature," she says. "The catalyst is often chronic stress, which throws adrenal glands and hormones into overdrive and boosts sebum-production. A build-up of dead skin cells, bacteria and inflammation are also contributing factors, plus adults often have sensitised skin, which makes treatment challenging. To effectively treat acne you need to focus on ingredients like salicylic acid, tea tree, green tea, hyaluronic acid and niacinamide. Cleanse skin with an oil-free cleanser twice a day, use a lightweight moisturiser that won't clog pores and to treat problem areas, a hydrating gel that doesn't sensitise the skin."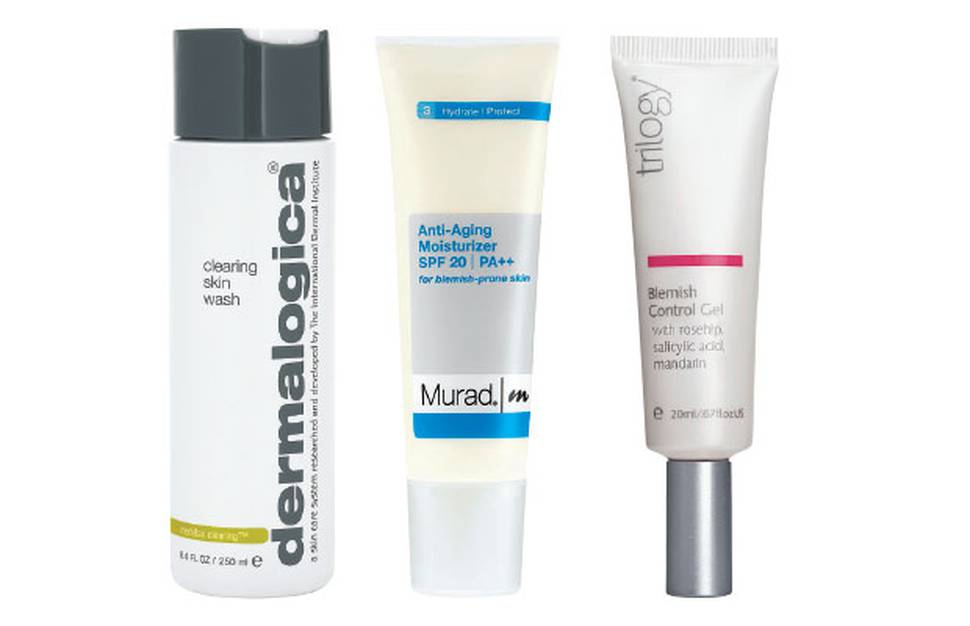 1. Dermalogica Clearing Skin Wash, $63
2. Murad Anti Aging Moisturizer SPF20 for blemish prone skin, $102
3. Trilogy Blemish Control Gel, $25
Canvas loves
Elizabeth Arden Eight Hour Cream Sun Defense for Face SPF 50, $43
Hydrating and lightweight, this oil-free SPF lotion is an anti-ageing dynamo and should be one of your summer beauty staples.
Ashley and Co Wash Locks Shampoo and Soft Locks Conditioner, $40 each
Famed for their soaps and scents, Ashley and Co have released its first haircare range that is unisex, packed with essential oils and best of all, smells utterly sublime.
You beauty
Lee-Anne Wann - health and fitness expert
My desert island product is Blue Coconut Oil. It's the best makeup remover, an anti-wrinkle agent, deodorant, mouthwash, shaving cream, a great hair conditioner and is also a sneaky pre-exercise energy booster and fat burner.