The future's so bright for the little people in our lives. Stay positive over summer in the most colourful kidswear around.
Clothes for kids often require tactile fabrics and versatile shapes to keep up with their busy and active lives. When you're navigating the world at a young age, a wardrobe of fun, upbeat colours and prints makes it all the more interesting. There are plenty of speciality retailers and casual kidswear around, but for something unique, you can't look past the online designer offerings that ship to New Zealand.
Whether it's a cheap and cheerful T-shirt or a special print dress from Dolce & Gabbana, the memo from the high street to high-end kidswear is crystal clear: bold colour and prints still prevail, providing plenty of inspiration for vivid imaginations.
Next dress, $37, from EziBuy.
Several designers specialising in kids' clothes have focused on block brights and separates inspired by idyllic, sun-kissed holidays at the beach. Easy prairie dresses and tops take their cue from some of the casual summer offerings for women; along with multicoloured block-bright separates and slogan tops inspired by surf and street culture for girls and boys.
The great thing about print and colour for kids is that it gives them the opportunity to make their own choices about what colours they love to wear, encouraging a sense of individuality and creative expression along the way.
Kenzo Kids jumper, about $113, from Alex and Alexa.
Country Road shirt $59.90.
Zara T-shirt $20.
Baby G watch, $179, from Pascoes.
Georgia Perry David Bowie pin, $29, from World.
Seed Heritage backpack $39.90.
Seed Heritage bracelet $6.90.
Minti bucket hat $40.
Grey & Wild dress $109.50.
Billie Blush skirt, $62.50, from Smith & Caughey's.
Seed Heritage shorts $39.90.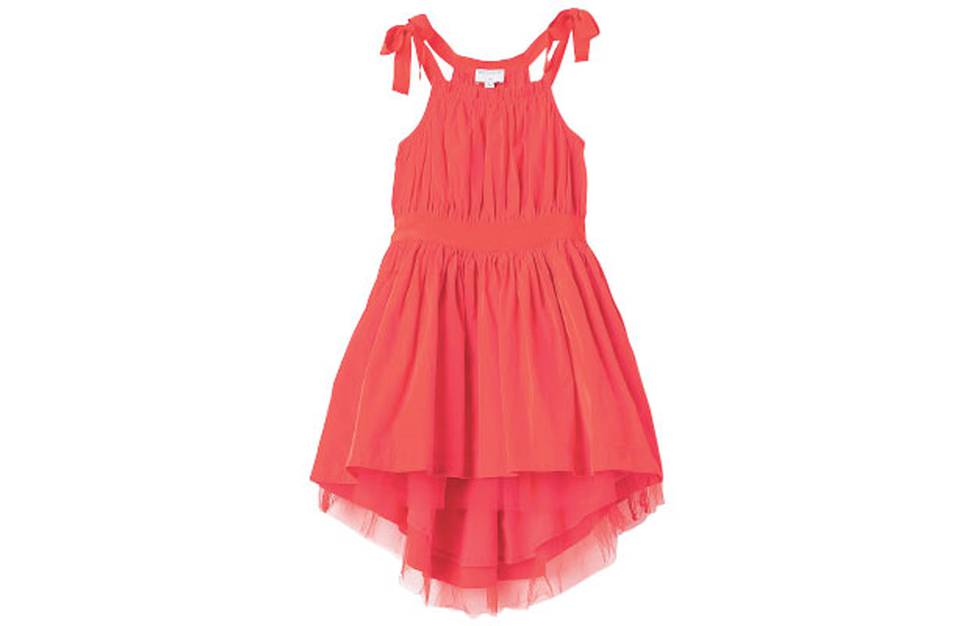 Witchery dress $109.90.
Hubble & Duke smock top, $76.90, from So Beau Baby.
Country Road Eyelet detail dress $89.90.
Cotton On Kids T-shirt $19.
Skiphop lunch bag, $39.90, from Smith & Caughey's.
Vans sneakers $69.90.