Add some edge to a classic white T-shirt with these helpful styling tricks.
There's a reason why wardrobe classics are as often touted as the saving grace for any outfit dilemma. They provide versatility in a busy world when you can't decide what to wear. Very few clothing items elicit such reliability and versatility than the white T-shirt. How to wear one for summer? For starters, keep your whites bright by washing in hot water and using a fabric whitener such as Napisan or the more environmentally friendly lemon juice and distilled vinegar.
Secondly, there's a multitude of ways to play with light layering, so just have fun. Start with a basic white T-shirt, preferably one in 100 per cent cotton, like this option from Liam, or a 100 per cent certified fair-trade organic lightweight cotton jersey option from local ethical brand Kowtow.
There's nothing humdrum about a white T-shirt either. As one of New Zealand Fashion Week's breakout models, Honor Munro, showcases here with her rebellious beauty, the best way to wear a white T-shirt is with a sense of fun and plenty of attitude.
HOW TO GET MORE MILEAGE OUT OF A WHITE T-SHIRT THIS SUMMER
• Layer underneath a summer dress.
• Keep it classic with a lightweight knit and blue jeans for the weekend.
• Dress it up with a lace camisole and dinner pants or skirt in a special fabric.
• Add a point of interest with contrasting bottoms in a graphic print and flats.
• Summer workwear is made easy with a T-shirt worn under relaxed tailoring.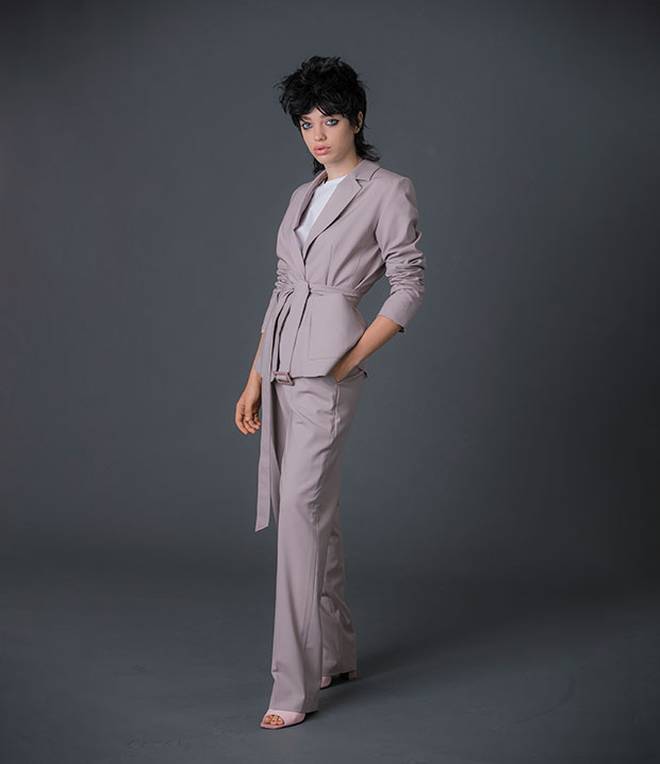 Liam T-shirt (worn throughout) $89. Wynn Hamlyn jacket $455 and pants $299. Miss Crabb x Mi Piaci mules $300.
Rebecca Taylor print dress, $1100, from Muse. Miss Crabb belt $180. Miss Crabb x Mi Piaci mules $300.
Backwater Clothing pants $229. Flash Jewellery hoop earrings $185. Royal Republiq shoes, $285, from TK Store.
Shjark sweater $289. Levi's jeans $190. Puma sneakers, $180, from Good as Gold.
Zambesi camisole $340. Harman Grubisa pants $399. Kathryn Wilson sling back heels $299. Flash Jewellery hoop earrings $185.