Diners may be divided into two groups: those who have eaten at a Hip Group place and those who should.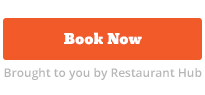 In the 12 years since opening Cafe on Kohi, where a breakfast of scrambled eggs and coffee changed my life in 2004, Jackie Grant and Scott Brown have set the pace for eating out in Auckland. Each new opening in a string of establishments in Grey Lynn, Parnell, Takapuna, Waimauku, St Heliers and Britomart seemed to improve on the last one. The Professor is such a regular at Ortolana that they're thinking - well, she says they ought to be - about having a table permanently reserved for her.
Professional scepticism inclined me to wonder when such a perfect run would end and I wonder if it was at Amano, which opened last month, that the first stumble happened. But I'm getting ahead of myself.
The new place is the fourth instalment (after Milse, Ortolana and The Store) of the Hip Group presence at the wonderful blend of louche and luxe that is Britomart. It takes its name from the Italian "by hand" (which is odd, as even Big Macs are made by hand) but it's also faintly ironic, because this was the first time at a Hip Group place, that I felt I was at the end of a production line rather than having my dinner cooked.
Perhaps it's a question of scale. It's a huge space, part bar, part eatery, with room for 120 and they've tricked it out beautifully while leaving the heritage industrial shell intact. The kitchen, which powers the orders out with impressive speed, is a whirr of action. The service, as always, is a model of efficiency, but the staff genuinely seem to love what they are doing. (That said, the waiter who walked past as we were inspecting the loaves remaining on the rack in the adjoining bakery replied "No" when I asked if it was open. The expression he was looking for was, "What can I get you?").
Yet the food just didn't do it for me. Executive chef Jo Pearson describes it as honest and humble but I thought what we tried was slapdash and ordinary. The menu is mouth-watering - a whole section devoted to mozzarella and its derivatives; tantalising pastas; big beefy steaks for two; the glorious stuffed pork roast called porchetta - but the execution was nowhere near as exciting as humble food ought to be.
Big sardines were overgrilled; squid tentacles were distressingly rubbery; paccheri, like big penne, swamped four small pieces of the signature ingredient, crayfish. Desserts were routine. Only superbly moist slices of wagyu beef carpaccio really impressed.
Amano is already the flavour of the month in that part of town. It was packed when we were there, and other menu choices may have made for a better meal. But it has some way to go before it clears the high bar its Hip Group predecessors have set.
Dairy $14-$26; pasta $13-$32; seafood $18-$28; meat $20-$110; sides $10-$12; desserts $8-$12
VERDICT: Slightly slapdash food mars the expected perfect experience.