Tok Tok was heaving when we showed up and they had no record of our booking. But the woman in charge was the soul of charm, accepting that the blunder was theirs and rejigging things so we got one of the best tables, in the sun-flooded covered deck that extends the place out into the northern end of The Strand.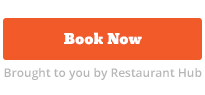 Tok Tok (presumably an alternative spelling of the onomatopoeic name for the auto-rickshaws ubiquitous in Asia, though I can't find it anywhere online) is the new venture by Minh Lu and David Cao, whose Le Vietnamese Kitchen in Ponsonby seems to have become a fixture after a shaky start.
The intention is more pan-Asian: pork ribs are done in the Cantonese char siu style; kingfish sashimi; red and green curries (the latter features mutton, a much under-used meat, which they call "grown-up lamb" for fear of evoking memories of the classic Kiwi fatty roasts). Shaking beef and pad thai fly the flags of Vietnam and Thailand respectively.
The beer drinkers in our party were slightly puzzled by the shortage of Asian beers on the drinks list - Tiger on tap and Saigon in the bottle: this will presumably expand as the summer settles in. But the food menu - 10 small plates, 12 larger ones and five salads - spoiled us for choice.
Southeast Asian fusion food has been a standout trend in the past few years in Auckland, up there with Southern barbecue and overdressed, overpriced hamburgers, which I've always regarded as food you eat when you are not going out to dinner.
Profusion has not always been accompanied by excellence, however: I went back recently to MooChowChow, where it all began, and confirmed my suspicion that it set a high bar that has yet to be cleared.
Nothing we tried at Tok Tok was second-rate and some was very good indeed. I was most taken with popping prawns, plump cutlets in a chilli crust - the crisp-fried curry leaves were a wonderful garnish. The summer rolls were fat and generous, not padded with salad greens but thick with filling (we had the pork, prawn and papaya version).
A salad of matchstick slices of green papaya was lifted several levels with the addition of crispy anchovies and a chilli jam that set off the sourness perfectly. But the chicken and lamb dumplings were routine in presentation and the minced stuffing was positively bland. An eggplant dish yielded eggplant only after forensic examination, being mostly chopstick-resistant soft tofu. And the sweet and sour pork belly tasted of little more than soy sauce.
My main reservation is that the "big plates" section should really be headed "not quite so small". At an average price of $28, they don't come close to a main-course feed. Tok Tok is certainly a fine place to have your dinner, but it may be a costly experience if you're hungry.
Small plates $11-$19; big plates $22-$39; salads $14-$19; desserts $12-$14.
VERDICT: Sunlit space and mostly good food, though a bit pricey.