Address:
1 Queen's Parade, Devonport
Phone:
(09) 445 7012
Cost:
We spent: $281.50 for three
Rating out of 10: Food:
5 Service: 5 Value: 7 Ambience: 6
Book online
with Restaurant Hub
According to the menu, the whole fish of the day came with garlic butter sauce.
"What's the fish?" I asked the waitperson. "Teriyaki," he replied.
According to the menu, the beef cheek with pumpkin, confit shallots and dates, would be cooked for 24 hours.
"How would you like that?" asked the waitperson. Rachel looked puzzled. The cheek, she clarified. "Yes," he said. "Rare? Medium rare?"
We sent back the chardonnay because we'd asked for chenin blanc. Fifteen minutes later, we asked after the pinot noir.
"Oh," said a new waitperson. "Whoever took your order should have told you there was none of that left."
By now, we had established that whoever took our order should consider a different career.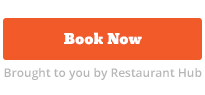 Devon on the Wharf (right on the wharf, where the ferry from downtown Auckland docks at least 30 times a day) is from the Nazar Group. Their other ventures include Nomad, Bodrum Kitchen and Titirangi's Deco, where I've previously very much enjoyed breakfast and dinner.
Devon does the all-day thing too, though I'd consider getting coffee and icecream to go, because the best view is on the other side of the restaurant's white block walls. There's mixed seating, including chairs for slouching and stools for perching. We were shown to the banquette area, where we squirmed like a modern Goldilocks. The bench seats were too low, the wooden chairs gouged in all the wrong places. Maybe the food would be just right?
The "small plates" draw on Middle Eastern tastes and techniques - filo, feta, falafel, etc. Puffy cauliflower fritters (three for $10.50) were gorgeously smoky inside. Calamari ($16.50) was tender, but, despite the promise of spiced pistachio and anise-spiked aioli, completely lacking flavour. We'd ordered courgettes with honeycomb and whipped feta ($14.50) to dilute our battered and deep-fried degustation. I wish the menu had mentioned the courgettes were battered and deep-fried.
Portions were uniformly generous. Lamb cutlets came with a wood heap-sized pile of sweet potato logs, on top of a swish of honeyed eggplant puree. My over-sugared taste buds wept with relief when they hit the metallic respite of spinach. The beef cheek was definitely slow-cooked, but not overly memorable.
I enviously scooped forkfuls of chicken tagine from across the table. At first bite, this dish had the best balance - spice, salt, citrus. But the chicken didn't actually appear to have been cooked in the tagine, and while it was charred black on the outside, it was scarily bloody near the bone.
(The head chef responded to a subsequent email query with an apology and an explanation: "It appears possible that it is more of a vein, which is sometimes visible with this cut of meat.")
I was desperate to find something other than cauliflower to recommend. The desserts are all $14 and the most unusual - halloumi (battered and deep-fried) with icecream -reminded me, in a good way, of salty crisps with single scoops. Gooey chocolate fondant was tasty, but the winner was the "Deco" sundae with floss, vanilla icecream and a welcome sour smack of berry sorbet.
We'd finally found Devon's sweet spot.