While Kim Kardashian is being slammed for flaunting revealing, lingerie-inspired outfits, it looks like she has found a kindred, nipple-freeing spirit in designer Vera Wang's latest bridal collection.
Wang's Spring/Summer 2017 bridal range includes sheer, lace bustiers and revealing corsets, offering brides-to-be the chance to embrace the Kardashian-driven trend.
Speaking to the Sydney Morning Herald, Yvonne Yeoh, CEO of YTD, the Australian distributor of Vera Wang, has offered some recommendations to tailor the looks depending on the wedding venue: "If it's a church wedding, I would really recommend adding the lining.
READ MORE: • Kim Kardashian responds to the haters • Brides reveal biggest wedding day regrets
"But if it's a beach wedding or something very informal, why not? It really depends on the bride."
It also depends on the bride's age, according to Yeoh. "These dresses are for the younger bride. Those who keep track of fashion will be most interested."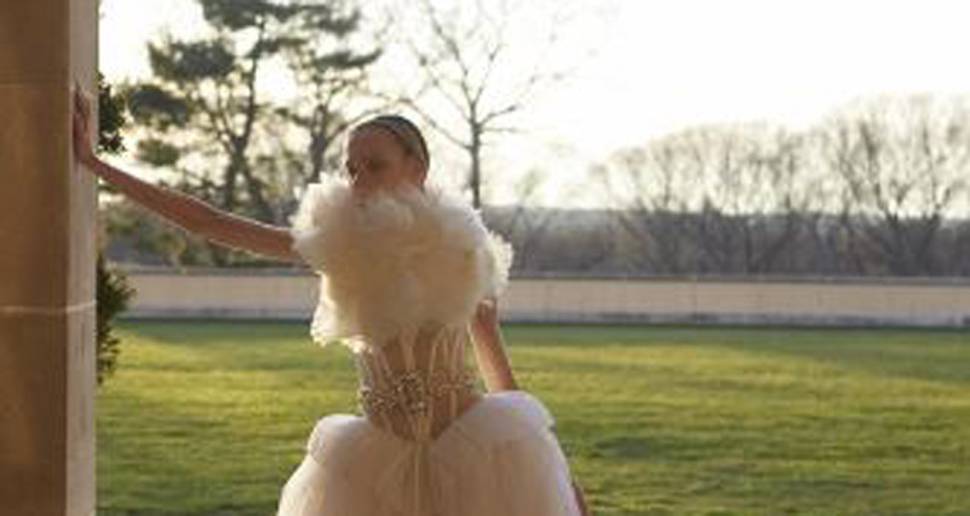 She says for the most part brides still like to be "traditional, very conservative and it's all about being classy".
Yeoh describes the designer's range as taking things "up a notch to play around with tradition to see which brides will take that risk."