Address:
cnr O'Connell St and Chancery St, Auckland
Phone:
(09) 374 0990
Online:
meatfishwine.co.nz
In the part of the city where those at the more rarefied heights of the legal fraternity conspire against the rest of us, this newish restaurant provides them with a place to spend the fruits of their labours.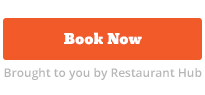 I shouldn't sneer, I know, but nearby was an rather nice Italian where, over lunch one day, two lawyers explained to me how, if they do one minute's work on each of three files in the same 10-minute period, they can invoice each of the three clients $100. Three minutes' work buys a damn fine lunch and the best thing about it is that you can tax-deduct it or even slip it into disbursements. I really should have gone to law school.
I'm getting to the point here, which is that Meat Fish Wine, unpunctuated as the old legal style demanded, feels more corporate than welcoming. The waiters wear long, starched aprons - though at least one was in jeans, which seemed more slovenly than raffish - and comport themselves with a disarming formality.
If I had worn a tie, perhaps the maitre d' wouldn't have looked at me as if I was something the cat had dragged in. The website celebrates his "passion and charisma", though these seemed to have been replaced for the evening with an effortlessly chilly superciliousness, which became chillier when we said we wanted only water to drink.
They take the wine part of their name seriously - recorking system, temperature-controlled cabinets - and one wall is taken up with wine racks (though a ghastly ceiling fixture of a river of upended wine glasses proves only that money doesn't buy taste).
The chef, David Schofield, means business too: he's a man with Michelin miles (the Ritz and Claridges), though restraining the grand gestures in favour of food closer to upmarket bistro than fine dining.
And although that straightforward name might encourage blokey expectations, the menu includes three vegetarian options (two entrees, one main) and there's only one serious steak.
So is it any good? Well, yes, though a long way short of remarkable. A thin piece of grilled wagyu tongue was sliced lengthwise so it shredded under the fork, though it tasted divine and an accompanying celeriac remoulade with tiny beets worked well. But an entree of cracked wheat, with olives, roasted corn, date puree and pears was a side dish writ large and not as striking as those combinations promised.
Roasted kingfish was succulent, although the bed of salsa verde that it sat on rather gilded the lily and might have been better on the side, so it could be dispensed sparingly. Lamb cutlets, which came as a big and blousy rack were perfectly rendered, but an accompanying croquette of shredded shank was distressingly dry, as were chunky fries, which had never achieved a crisp finish despite being thrice-cooked.
In all, though, the atmosphere is distinctly odd: a sort of hip formality prevails. It's like watching a QC groove to The Beatles, which is probably just what they're after.
Small plates $19-$24; bigger plates $35-40; sides $9; desserts $16
Verdict: Ordinary food in an atmosphere of self-regarding hip formality.