We live in an age of food mash ups. From cookie-dough doughnuts to coffee served in waffle cones, chefs and food producers seem hell bent on finding fame by fusing old favourites into new, often bizarre, creations.
But, as this image of red velvet croissants suggests, it's not always a success.
Created by a New York restaurant, Union Fare, these traditional French pastries were given an overhaul by being injected with red velvet flavouring.
While it may sound like a tasty combo, the image shared to the restaurant's Instagram account had some viewers asking if they were looking at food or organs.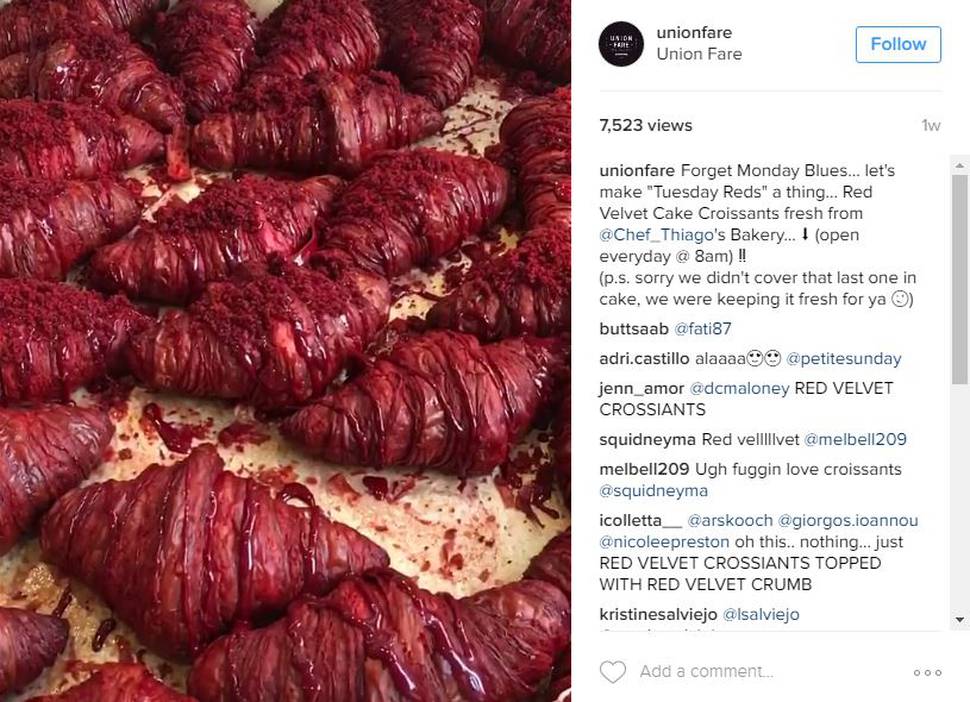 While the majority of commentors were enthusiastic about trying the croissant flavour, some were left confused by the pastries.
Instagram user chenirs wrote: "idk of its gross or if it's just delish" while dudeitsjade_ was adamant: "They look like organs."
Another user wrote: "...when i saw this i immediately thought it was (fake) blood and guts and stuff and then i thought 'fresh' in the caption said 'flesh'."
While it's been suggested they would make a great Halloween dish, not everyone saw body parts.
Manpritbrar was clearly excited to try the mash up: "Omg somehow I never thought how either of those things could get any better", and another fan said they wanted to plan an entire holiday around a visit to the croissant creator's restaurant.