Sharing pictures of her sons on a beach holiday turned into an online battle for TV personality and mother-of-two, Kristin Cavallari, after commenter criticised the star by telling her that her children look malnourished.
While most celebrities would have ignored the cruel remarks, Cavallari couldn't let them go without retaliating.
After sharing a string of photos from a family vacation, she was shocked to be accused of raising malnourished children and to be told her sons were too skinny.
It was the image of her boys, Jaxon and Camden, playing in shallow waters with their father, Jay, that garnered comments such as: "'Wow. I want to like this picture but for obvious reasons I can't. Please look into feeding your babies."
And: "Looks like you need to feed your children too skinny."
Responding to the comments, Cavallari wrote a sarcastic: "Yep, I starve my children.
"Just blocked the most people I've ever blocked in my entire life. Happy 4th hahaha."
Followers jumped to the defence of the former reality star, some noting their own children were also skinny.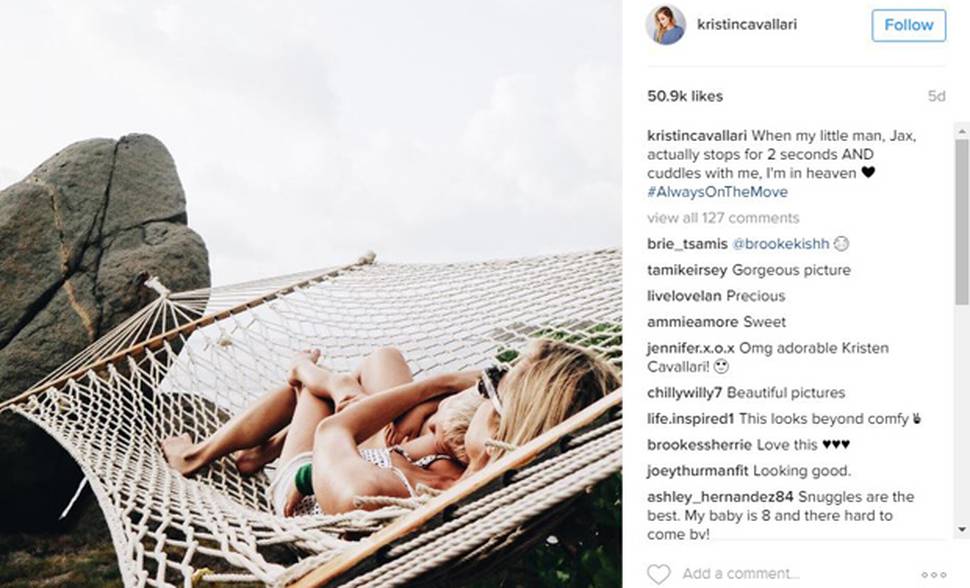 But a few still had criticisms for Cavallari, pointing out that she does keep her family on a very strict diet and questioning whether it was best for the kids.
"Just because you eat doesn't mean that the food you are eating is meeting your nutritional needs, even if what you eat is healthy. The fact that Kristin and her children have low muscle mass and bone mass shows that they are lacking nutrients," wrote one commenter.
The 29-year-old revealed in her book, Balancing in Heels, that she has banned genetically modified organisms in her household and switched her children to goat's milk after she finished breastfeeding.