As winter starts rolling in we are finding ourselves wrapped up on the couch more often and if you've now sparked the idea of updating your lounge and seating areas - don't fret.
You shouldn't have to go as far as purchasing a pricy new sofa when a refresh is as easy as throwing a few textured cushions on your existing couch or a cosy throw draped over the armrest.
Look to multiple textures and pops of colour in patterns that complement what you already have.
Here are a few ideas for an easy update:
Kanuka collective 'Plantain' cushion cover, $99. SHOP.
MORE EASY WAYS TO UPDATE YOUR HOME:
• Nine modern accents for your kitchen
• Six stylish things for your coffee table
• The cosiest armchairs
• 8 cool things for your wall
Kelly Wreastler 'Dune Blithe' pillow in cloud, $160. SHOP.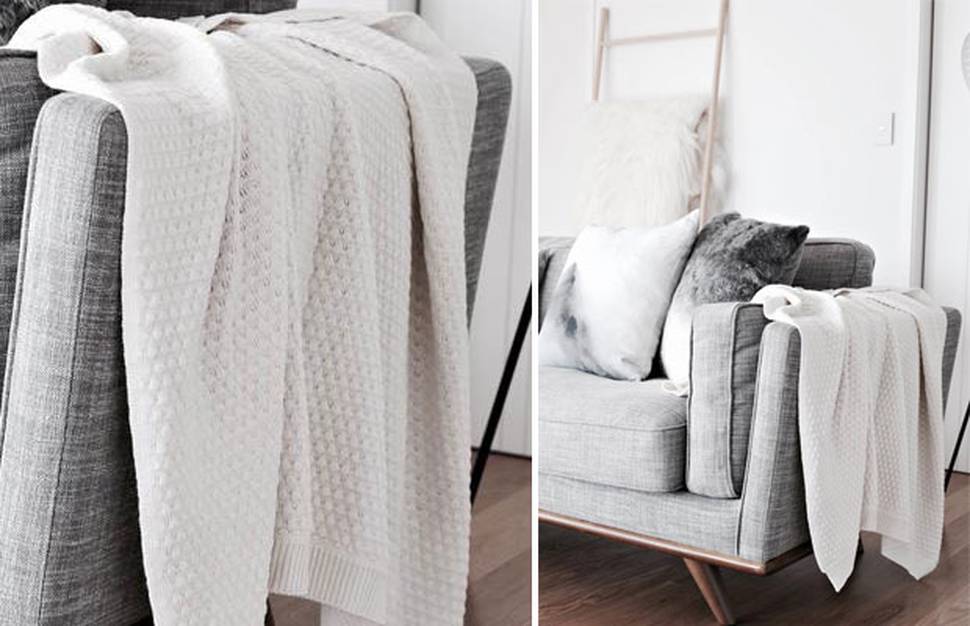 Jamie Kay bubble stitch merino knit blanket, $189. SHOP
Kip & Co 'Obus' cushion, $90. SHOP.
Penney + Bennett Emperor wool blanket, $399. SHOP.
Sunbeam 'Feel Perfect' luxe faux fur heated throw, $229.99. SHOP.
Republic Home 'Tribal Budi' cushion, $189. SHOP.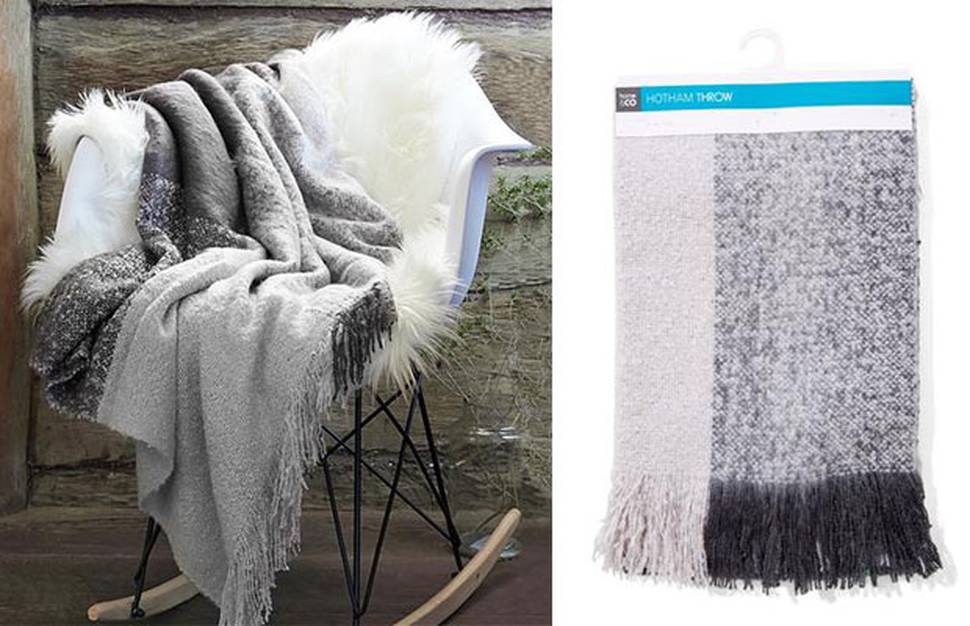 Kmart 'Hotham' throw in charcoal grey, $12. SHOP.
- nzherald.co.nz