The Cannes film festival brings some of the most flamboyant red carpet attire to its annual event. But getting the delicate balance of flounce and French chic just right is a tricky challenge.
While some outfits would have happily hung among couture collections, others were reminiscent of Grammy costumes gone wrong.
Here are our picks of the best and worst from the 69th annual Cannes Film Festival.
Best dressed
Jessica Chastain
She wasn't the only one in yellow, but she wins our vote for the exquisite fit of her dress, and the colour.
Bianca Balti
Italian model Biana Balti displays the perfect mix of French chic and flounce in this form fitting dress offset by bold detailing and soft tulle train.
READ MORE:
• The Bachelor: Best, worst and recycled dresses
• The Oscars: Best and worst dressed
Kendall Jenner
Wearing little more than black swirls and sparkles, it was all about looking fierce for 20-year-old model, Kendall Jenner.
Gianna Simone
On paper, this dress reads as a tacky number for the Grammys, but Simone makes the black and gold work for Cannes.
Blake Lively
Sporting a hint of a baby bump, pregnant Lively stunned in turquoise sparkles.
Lily Donaldson
With a nod to the 90s, model Lily Donaldson gets points for a dress that sparked debate on the end of the push-up bra.
Amal Clooney
She may have an unfair advantage with George on her arm but it's the buttery hue, subtle Grecian twists and asymmetric detailing that make this look a winner for Amal.
Worst dressed
Araya A. Hargate
Actress Araya A. Hargate recreates the Barbie cake from your fifth birthday.
Lady Victoria Hervey
Lady Victoria Hervey reiterates that Game of Thrones costumes do not translate to the red carpet.
Susan Sarandon
Susan Sarandon opened a door that should have remained firmly closed: Her wardrobe in the 80s.
Sonam Kapoor
Is there such a thing as too much, even at Cannes? Yes. This is it.
Victoria Beckham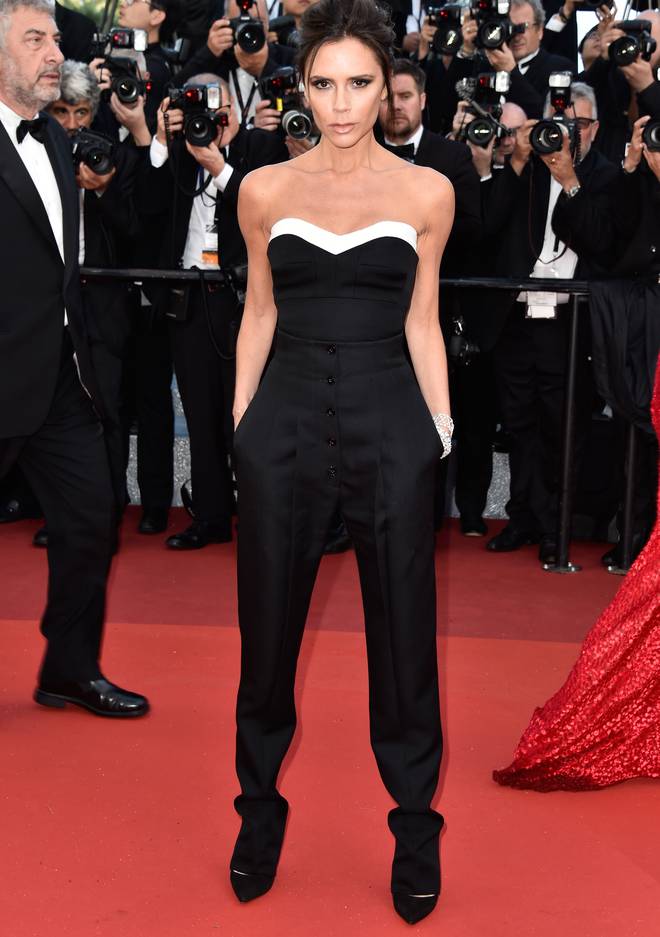 French chic, check. Iumpsuit, check. Monochrome, check. But her pant legs are too long and we've seen Beckham in far better.
Eva Longoria
We have no doubt it was expensive, and the skirt is fantastic, but neither of these things help the fact that it looks like Longoria is wearing a jumper.
Elena Lenina
While we love the colour, you know it's really over when even Lady Gaga has moved on from galactic-inspired style.