You can file this new food fad under "things you're very likely to burn your tongue on".
The "bomb pizza" - a bubble of dough filled with sauce, cheese and various toppings - is taking social media by storm in South Korea where they are being served at The Place in Seoul.
Upon service the giant ball - which can be pink or black (squid ink flavour ... no thanks) is brushed with alcohol and set alight, cooking the ingredients within at the diners' table.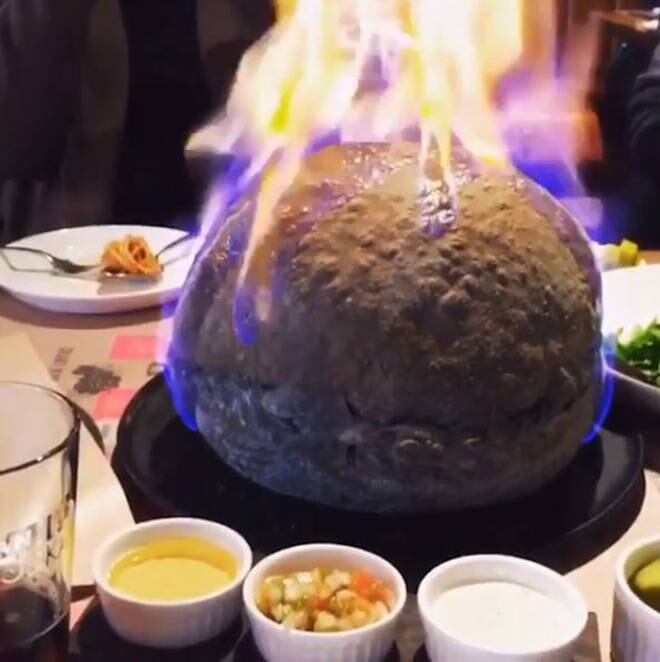 To avoid any melted cheese catastrophes, a waiter uses scissors to cut the top of the bubble, revealing the pizza within.
In other important pizza news, a New York pizzeria has ditched the cardboard container for a box that is made entirely of pizza.
We'll give you a moment to digest this piece of news.
Vinnie's Pizzeria in Brooklyn revealed "the pizza box pizza" Wednesday via Twitter and it's been sending hungry pizza lovers into a tailspin.
Even celebrities can't hold back their excitement.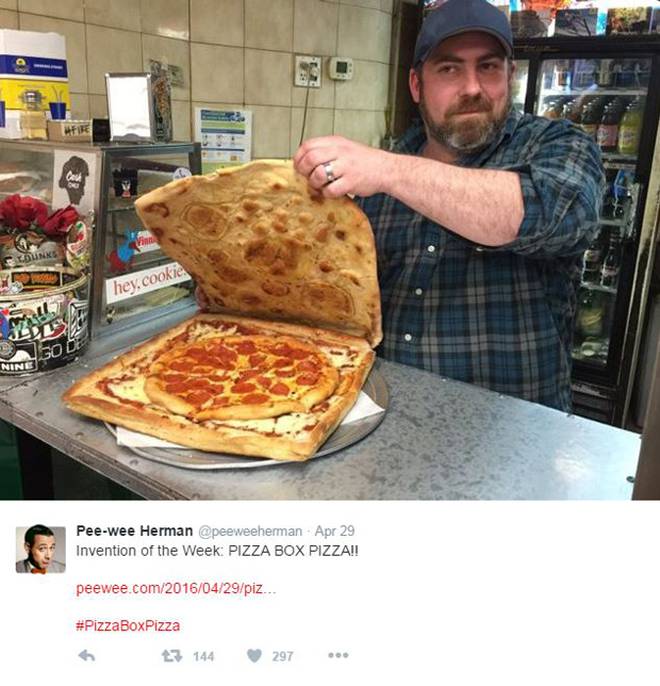 Vinnie's owner Sean Berthiaume told PIX 11 that the idea came to him during slower business hours while he was thinking about customers coming in for a pizza, then discarding their greasy boxes right away.
"Sometimes I get a little upset when customers ask for a box and then they sit down and eat the pizza and they throw away the box right away. So that kinda clicked something in my brain."
So the pizza box isn't just delicious - but it's also environmentally friendly (to keep it fresh for takeaway orders it is wrapped in aluminium foil).
The taste of genius doesn't come cheap though. Each pizza box pizza costs $US40 (about $57 NZD).