A Kiwi designer has become the inspiration for reality star and style icon Kylie Jenner's Coachella outfit.
Brit Day shared an image on Instagram of an "eye-catching" outfit she put together two weeks ago to wear to music festival Rabbit Eats Lettuce, held annually in New South Wales.
Day wore a white two piece with bold sequinned eyes, made by the brand Discount Universe. She also styled her hair into two candy pink coloured braids.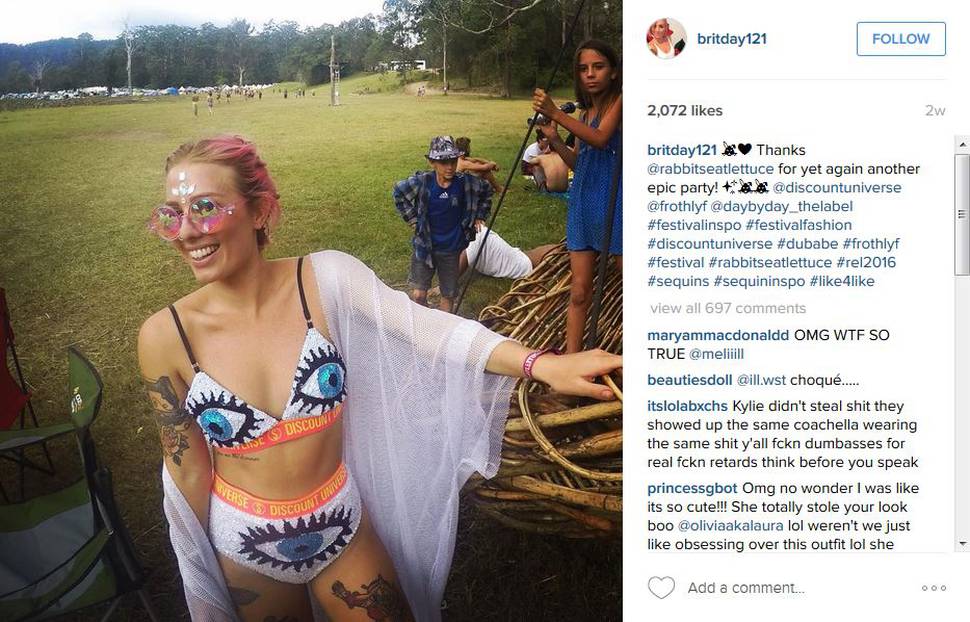 This weekend, Kylie Jenner shared images of herself wearing the same outfit, complete with a pink braided 'do, for Coachella.
Speaking to ZM, Day, a designer based in Sydney, says she was "flattered" by Jenner "stealing her look".
READ MORE: • Kim Kardashian wears Kiwi designer's "selfie" jacket
"Yeah well I was totally flattered. There was no negativity intended in my post. I'm stoked that my girl crush supposedly has a crush on me!"
The designer is launching her own festival wear label soon, DAY BY DAY.