Look on the black — and white — side.
Nothing beats the power of a great black-and-white ensemble. Update your wardrobe with these eye-catching monochrome looks. Think stylish separates and team sleek, tailored pants with striking tops for maximum impact. Or be bold with a zebra-patterned faux fur coat that will make heads turn.
Make a strong statement this season with this perennially chic colour combination, a tried and true classic that never dates.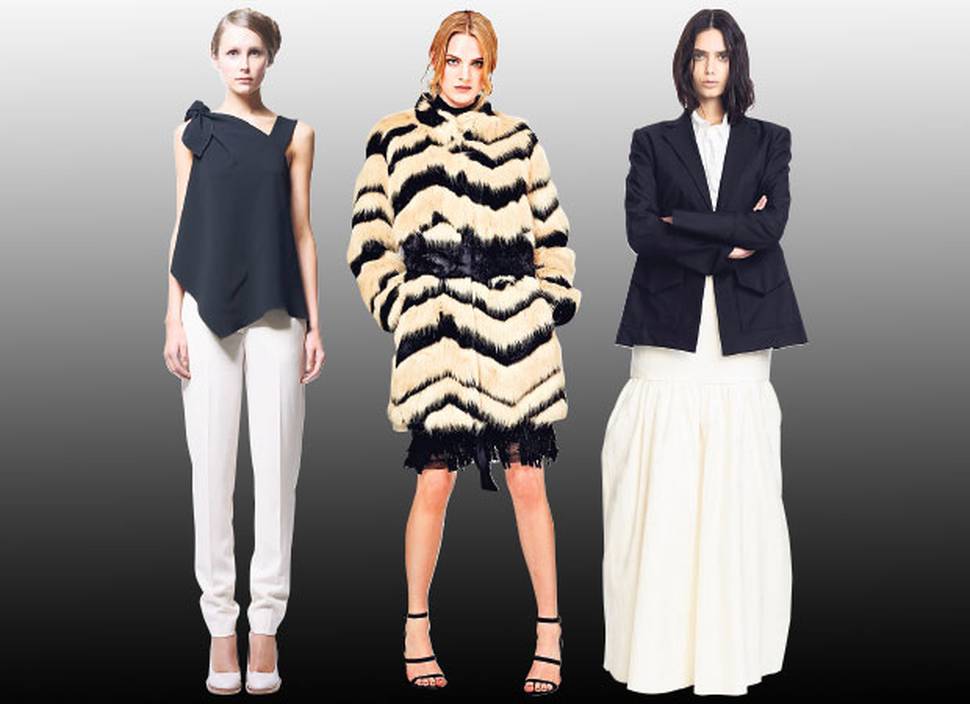 Svet Tie top $405
Orlan slacks $65
Sokol heels $375
All from Karen Walker
Fur De France faux fur coat $599
Frondue Set dress $899
All from Trelise Cooper
Man shirt $369
Prison blazer $629
Hawaiian skirt $749
All from Georgia Alice
Calla cape $259
Colette top $139
Blanche pant $169
All from Trish Peng
Claribel dress in black $369
China shirt white $249
All from Gregory
Golden Shrine shirt $398
Electric pant $298
The Poet bag POA
All from Andrea Moore
The line up
Nine West Trisha red suede heels $179.90
Mooi Jem bag in zebra print $161
Zoe & Morgan Eternity Snake bracelet $714
Love + Object Balmain Olivier choker $1189
Bobbi Brown Luxe Lip Colour Parisian Red $62
Topshop Beauty Nails in Joni $15
Stockists
• andreamooreboutique.com
• bobbibrown.com.au
• georgialice.com
• gregory.net.nz
• karenwalker.com
• loveandobject.com
• mooistore.com
• ninewest.com.au
• topshop.com
• trelisecooperonline.com
• trishpeng.com
• worldbrand.co.nz
• zoeandmorgan.com