A chef's passion for food is wonderful to behold.
When I met Yael Shochat, owner of Ima (wonderful and affordable Middle Eastern food in Fort St -- try the shakshuka), she couldn't stop talking about the food of her beloved Tel Aviv -- a city she says is serving some of the best food in the world (chef Eyal Shani is one of her food heroes). So good she even finds herself looking up menus online and reliving meals vicariously.
Renee Coulter cited the Australian Women's Weekly Children's Birthday Cake Cook Book as one of her early inspirations. She was eight.
"I'd flick through its pages allocating the different cakes to various neighbourhood kids and cousins. If a mum or aunt pulled off a great rendition of a 'choo choo train' or the 'jelly swimming pool', they were stars."
She credits that book and pretending to be Alison Holst with her younger assistant as the beginning of what would become K Rd's answer to a Cuban cantina -- Coco's Cantina.
Simon Wright -- whose legendary Symonds St restaurant The French Cafe was recently voted the fourth best fine-dining restaurant in the world by TripAdvisor -- still can't quite believe how good that meal at Thomas Keller's The French Laundry was.
Both Yael and Renee (along with her sister, and Coco's co-owner, Damaris) are working on their own cookbooks which will be released later this year. Simon has two to his name -- and his most recent Saison - A Year At The French Café;, with its linen cover and cut-out lattice pages, is an art object in itself.
Simon Wright
The French Cafe
The French Laundry Cookbook
by Thomas Keller (1999)
"I've had this book for ages and I love it. I think we share a passion for cooking and the same philosophy of food. He respects both the food and those making it -- he stresses for example the importance of the staff meal.
Last year I finally had the chance to eat a meal at The French Laundry. My wife and I hired a car from San Francisco and drove three hours through rush-hour traffic to Napa Valley. The only booking we could get was at 7pm.
It was an incredible meal. One of the dishes from the cookbook was on the menu -- Oysters and Pearls -- which is oysters and tapioca cooked in cream with caviar on the top. Unforgettable."
White Heat
by Marco Pierre White
(25th anniversary edition, 2015)
"I trained with Marco many years ago in England and was there when this book was being shot. He's an icon and the first celebrity chef, very charismatic, very temperamental. He worked hard and played hard.
It was an intense training that really opened my eyes up to what was possible. English kitchens -- at least back then -- were the hardest kitchens in the world. Long hours, very violent, very hierarchical -- one hotel restaurant where I worked I could only walk in certain areas of the kitchen. You started at the bottom and learnt your craft.
I don't run my kitchen like that, but that respect for craft and that sort of perfectionism I admire. Me -- I work hard, I'm hands-on still in the kitchen most nights. I like to work hard. I don't do the play hard bit so much anymore -- I like to come home and have a beer."
The Nomad Cookbook
by Daniel Humm, Will Guidara
and Leo Robitschek (2015)
"This is the newest book I have in my collection. And new books are always my favourite. I just haven't had time to delve into it yet."
Renee Coulter
Coco's Cantina
Jerusalem
by Yotam Ottolenghi, Sami Tamimi
(2012)
"Like lots of Kiwis I headed to London after school. I was 18 and super-green.
For my first year I was based around Golders Green, an area of North London which has a large Jewish community. Our bedsit didn't have a kitchen and we were three when we should have been two, so with the landlord living below it was safer to stay out as much as possible.
We ate out a lot. The cafe scene was non-existent but the Jewish delis and sandwich bars were amazing. That first year cemented a love and passion for Middle Eastern food I still carry today.
Jerusalem is a favourite. It's a story about a place, its people and its history all told through food and beautiful recipes. I have yet to go to Jerusalem, I have always wanted to and one day I will.
But until then I'll keep reading all books by Yotam Ottolenghi, eating at Ima's and working at perfecting my baba ganoush."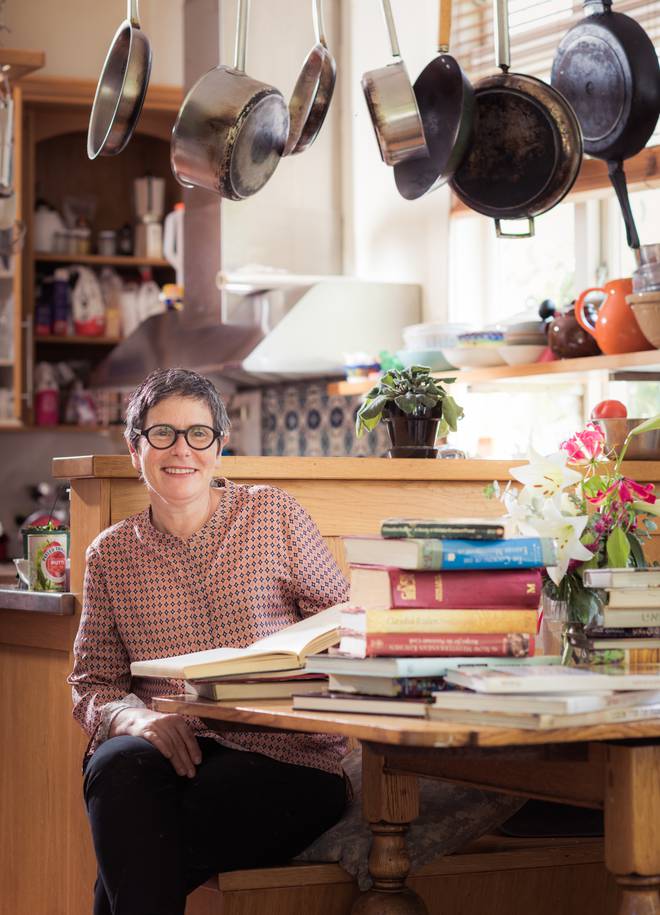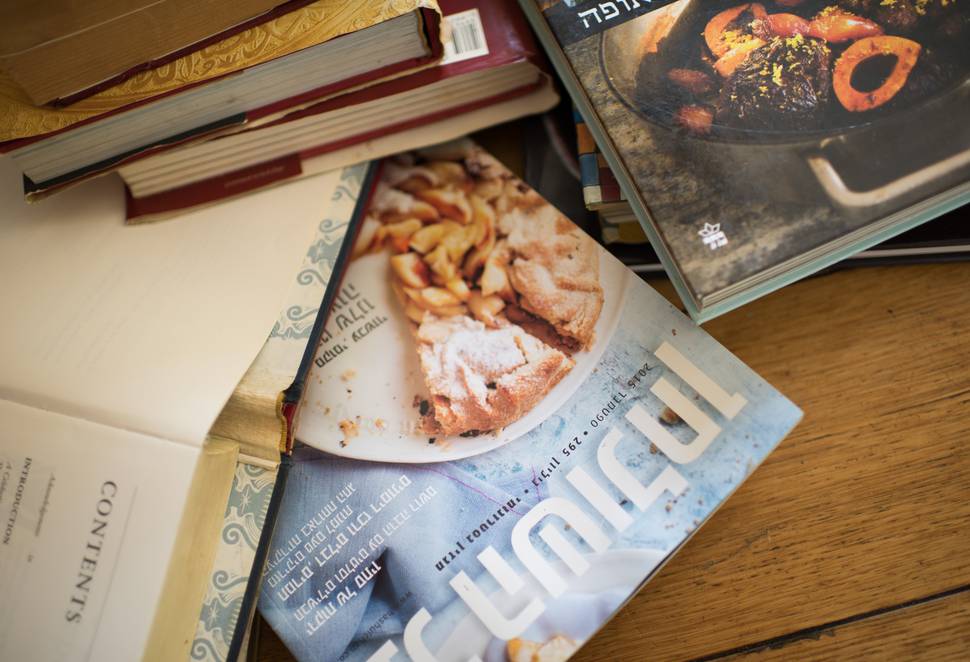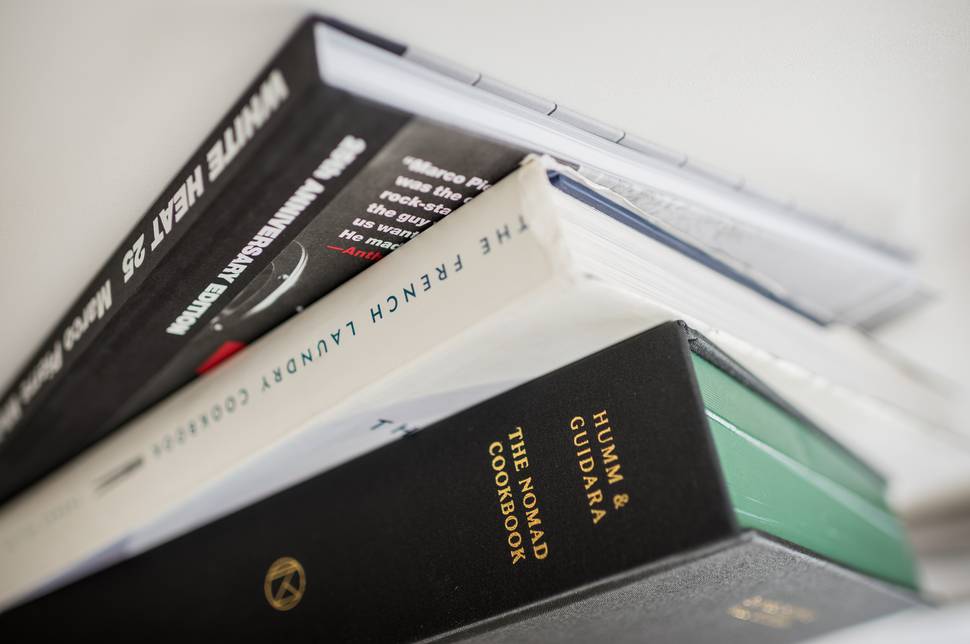 Larousse Gastronomique, The World's Greatest Culinary Encyclopedia
(originally published 1938, last updated 2009)
"I only remember a couple of things about my 30th. I had a fabulous lunch at Rocco Restaurant, where I was working at the time, and I got given a copy of Larousse Gastronomique.
It's a cookbook, a history lesson, reference book and chef's bible all in one.
At 1350 pages it's a bit of an awkward read in bed, but in bed I have read it. From Abaisse -- a French cookery term for a sheet of rolled out pastry -- to Zuppa Inglese -- a dessert invented by Neapolitan pastry cooks and ice-cream makers, it has it all.
Wikipedia can't beat it. I love this book."
Rick Stein's India
(2013)
"Our mum loves Rick Stein. Other than his cooking shows, she saw him once on some grumpy old man thing and thinks he's hilarious.
I have always liked his food and commitment to simplicity, but never really warmed to him, but I'm now a fan.
I loved his series on India. I saw one episode after finishing early one night and went and got the book the next day and changed my night off so I could watch the rest of the series. I cooked dishes from this book for the next six Sundays!
I love this book because it has opened the door and given me a starting point to a cuisine I'm not confident with.
The photography of both the food and the people is fantastic. And the idea that a curry has to boil away for hours on end is out the window."
Yael Shochat
Ima
The River Cafe books
"The books that really made a difference to me and set me on my path 15 years ago when I was starting out as a chef are all by women.
Coincidence? Probably not.
I found the River Cafe ladies (Rose Gray and Ruth Rogers) very inspiring in their attitude to food and products and I used their books a lot."
The Book of Jewish Food
by Claudia Roden (1997)
"The great Claudia Roden inspired and informed me with her books on Mediterranean cooking. The Book of Jewish Food: An Odyssey from Samarkand and Vilna to the Present Day is amazing.
Roden gave me a wealth of information on a cuisine I was trying to represent from afar. It wasn't my only source of info and recipe but it was a really important one."
The Slow Mediterranean Kitchen
by Paula Wolfert (2004)
"Paula Wolfert is another fantastic writer -- this book and The Cooking of Eastern Mediterranean(1993) are books I often pull down from the shelves."