Find all your favourite bits from today's Bite magazine online. Follow the hyperlinks in Jo Elwin's editor's letter and lose yourself in bite.co.nz.
It has been one whole month since Christmas and, if talk among the Bite team is anything to go by, you're already planning the next holiday. There will be local excursions for the next two long weekends but we are talking further afield, somewhere like Tahiti, where I was in October, or Vanuatu where Ray took a pre-Christmas break.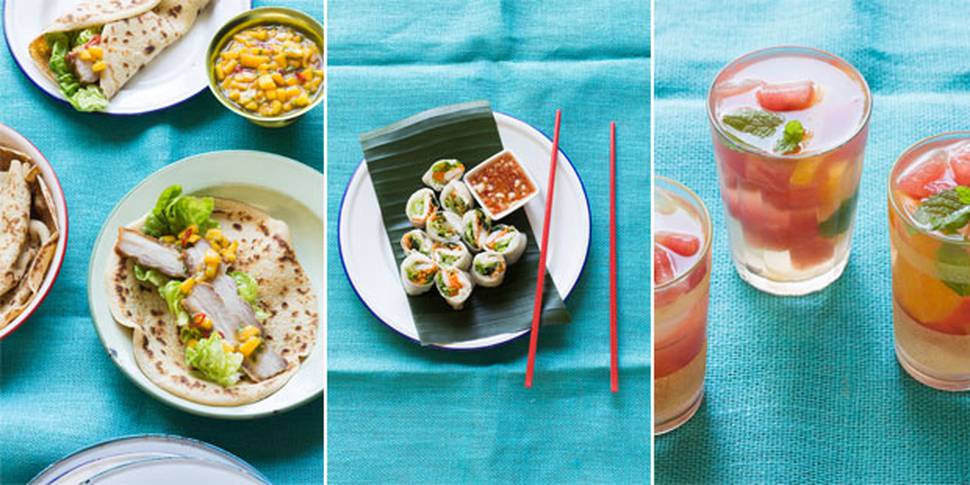 To entice you we are sharing our journeys this week, with recipes such as Ray's manioc wraps with belly pork, rice rolls with Chinese twist and watermelon and orange iced tea inspired by these travels.
Cooking and eating these meals can transport us right back to the islands, and I am finding myself making a lot of raw fish, gazpacho and coconut chicken right now - it's not hard see why.
I have also been making more cocktails, which I enjoyed every evening (oh, okay, and sometimes with lunch) in Tahiti and wondered why I didn't make them more often at home. We caught up with the Waiwera Spirits team who have given us four summer sippers to help us refresh and relax at the end of a long, hot day at work. They will make any day a holiday.
Also in Bite this week:
• Peter Gordon answers some questions on gelatine
• Aaron Brunet makes a plant-based weeknight one-bowl pasta meal
• Louise Thompson supercharges the New Year resolutions