Want to dine out like a king, but worried the bill will see you surviving on Weetbix for the rest of the week? Fear not, a little planning is all that's required, because plenty of top Auckland restaurants boast some pocket-conscious offerings throughout the week, from fixed-price degustations to competitively priced meals.
Here's a few of the best we've come across:
Degustations and tasting menus at fine-dining establishments can easily push the ticket well beyond $100 per person, for food alone. But a number of Auckland's top restaurants offer world-class cuisine at special prices on certain days of the week.
On Mondays, you'd be well-advised to check out The Grove's Mini Degustation, where five courses of Ben Bayly's clever food can be had for just $55 - waitstaff will even work with you to select dishes to suit your taste.
Sidart's Tuesday Test Kitchen sees chef Sid Sahrawat and his staff try out new concepts and gauge diners' reactions, so if you're a keen foodie who wants to wrap your gear around future food trends, this is the deal for you: $80 for eight courses. Another of the city's most esteemed restaurants, Vinnies, offers seven courses for $70 every Wednesday.
There's a gap on Thursday (anyone?), but then Fridays are a great day to get a bunch of friends together and head to Merediths - because you'll be treated to six courses, plus a glass of Tattinger Champagne no less, for a piddling $65.
On Tuesday evenings, Merediths also run their popular 'Stem Nights'. It works like this - you enjoy four courses of Merediths' finest flavours, and you pay by donation at the end (drinks are billed separately). Your donation goes to Starship's national Air Ambulance service. We wouldn't like to tout this as a 'budget' option, but it's an excellent way of having your cake (or chocolate soil, perhaps) and eating it too (helping a great cause). Michael Meredith, our hearts and stomachs applaud you.
At some top restaurants, dining at lunchtime can cost significantly less. At the wonderfully one-of-a-kind Kazuya, famous for intricate degustation menus in the evening, the chef prepares simpler, but nevertheless still beautiful dishes for prices akin to a neighbourhood bistro - $35 for a main, or three courses for just $45. A similar price will get you a delectable lunch at one of Auckland's very best Japanese restaurants, Cocoro. Amuse bouche, appetizer, main and dessert for $49. There's no skimping on quality, either, with premium ingredients such as Ora King salmon on offer in these set menus.
You don't have to have thespian tendencies to take advantage of pre-theatre menus, but being an earlybird helps. At Gusto, the pre-theatre menu features two molto bene Italian courses for $35 or three for $45, and runs daily 5 to 6.15pm. At neighbouring The Grill by Sean Connolly, you can snap up a Wakanui sirloin served with miso hollandaise and Sean's legendary duck-fat chips for a mere $29. But wait, there's more! That price also includes a drink from a set list. Amazing value, and available Monday to Friday 12 to 2.30pm and 5.30 to 6.30pm. They call it the express menu at O'Connell St Bistro, but there's nothing rushed about this food, two courses for $39.50 including such toothsome dishes as fresh market fish, celeriac puree, roasted Jerusalem artichokes, karengo & Cloudy Bay clam veloute.
There are many good reasons why Molten took out the 'Value for Money' award in Metro's recent annual restaurant awards. None of the mains are priced over $30 and we're talking interesting, well-executed dishes that fill you up nicely. Or you and a friend could share a few plates from the list of bar snacks - things like bone marrow St John style, tasty filleted sardines and dreamy duck liver parfait with crostini - you can pick three for just $35 and you've got a very decent lighter meal right there, or add one or two more and you're still keeping your food bill under $30 each. On Monday nights, pizzas are just $7 with any drink purchase, and Sundays bring the deliciousness of suckling pig, cooked on the outdoor charcoal grill, and stuffed in a bun with slaw for just $9.50.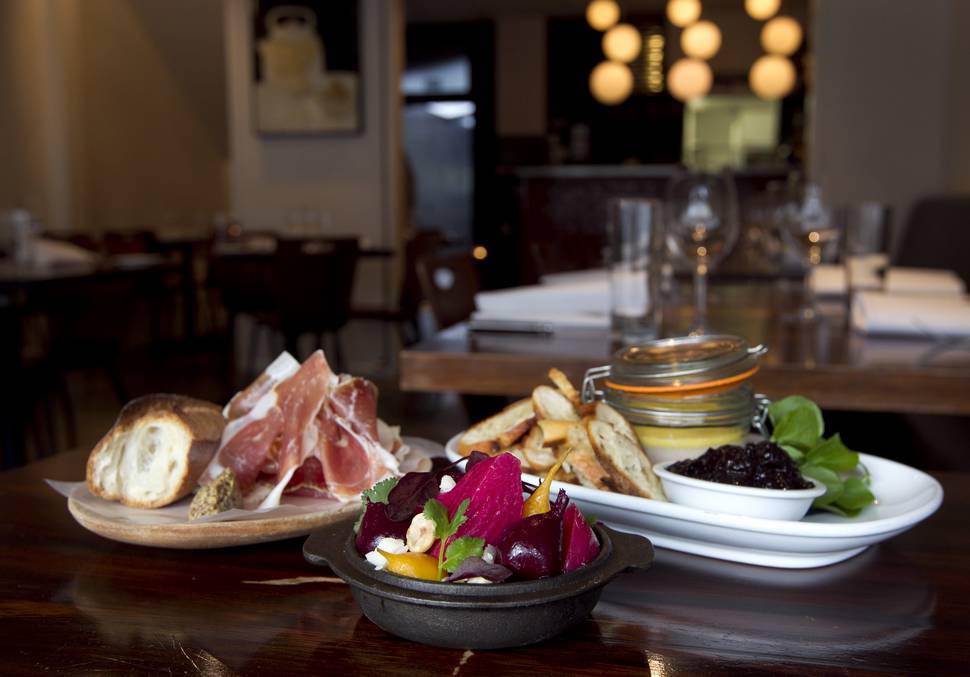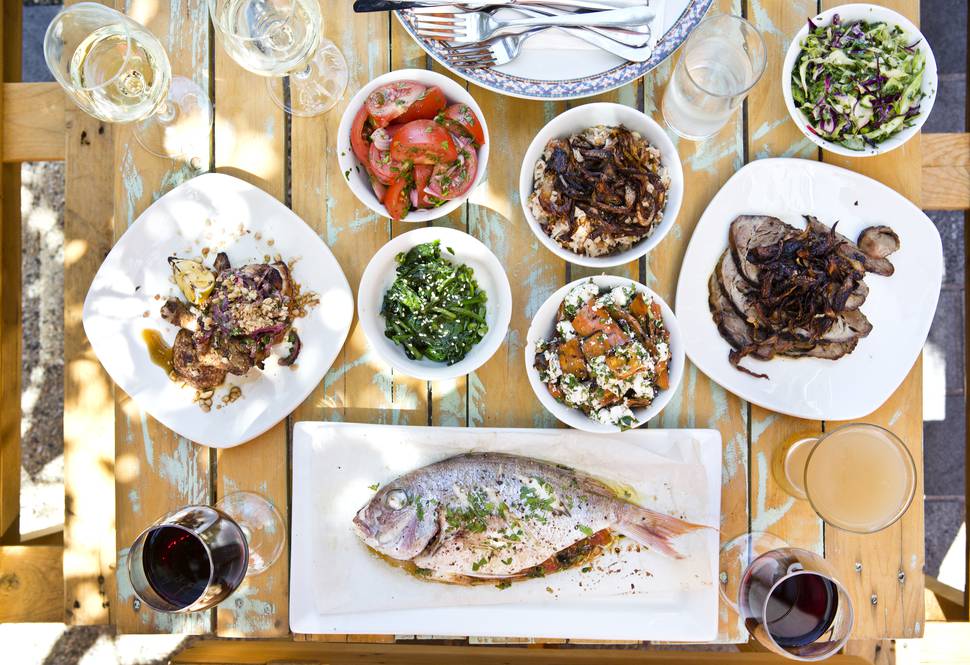 And if fun, laughter, succulent meat and a cornucopia of colourful salads sounds like a bit of what you fancy, you must head to Ima. Yael Shochat's feasting menu has every table groaning with delicious Middle Eastern fare - you pick your protein, starting at just $16 (you can choose to go solo or share) then order sides, which, for $12 per person, arrive at the table in multi-hued splendour.
Join the conversation on the Herald Life Facebook page
- nzherald.co.nz