It started with a picture posted on Instagram of her weekly groceries last year, but now Amber Locke is being commissioned to create her 'veg art' by the likes of Jamie Oliver and Android.
She creates intricate designs by photographing fruit and vegetables arranged on a sheet, which she posts both on her Instagram and her website. The idea came to her one day when she put her shopping down on her flagstone doorstep and some leaves blew onto them.
"I thought it would make a pretty picture. So I took a photo and put it on Instagram - it got a huge response," she told The Independent.
"I am not an artist," she said, revealing that the last piece of art she made before 'veg art' was for her art A level. "But after the Instagram picture, I received so many responses and questions in the last year that I was encouraged to sell them as prints. Social media is incredible."
There are eight designs currently on sale on her website with more products to come. She regularly receives commissions for work that she balances alongside her job as a freelance marketing executive.
Last year, Locke contributed a print to Jamie Magazine, Jamie Oliver's food magazine, and a design for one of Android's Wear watch faces. She has also been involved with a project for Harrods and makes YouTube videos for Jamie's Food Tube.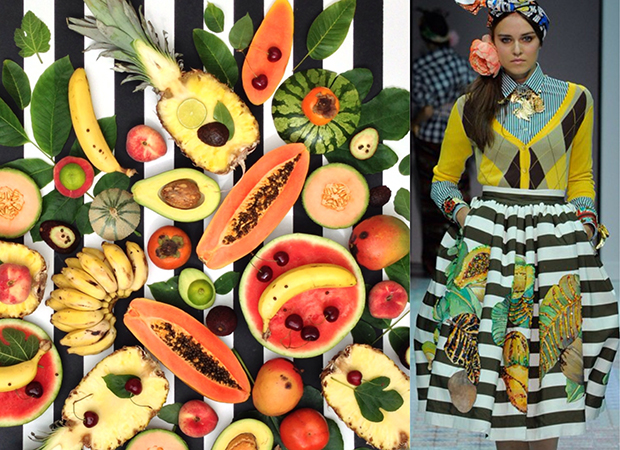 Photo / Amber Locke
Locke, who has been a vegan for 18 months, said that her work is inspired from her own enthusiasm for healthy eating.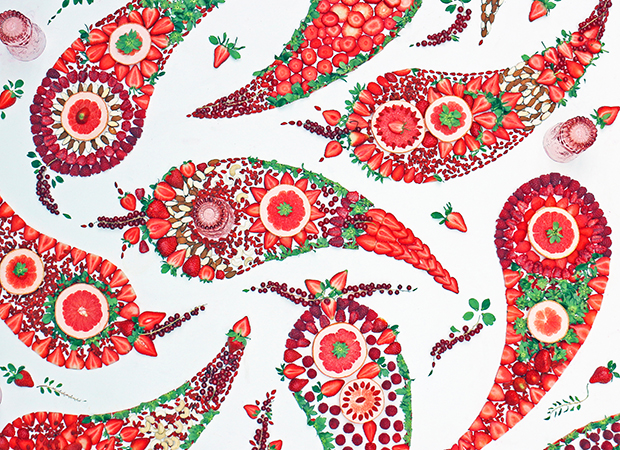 Photo / Amber Locke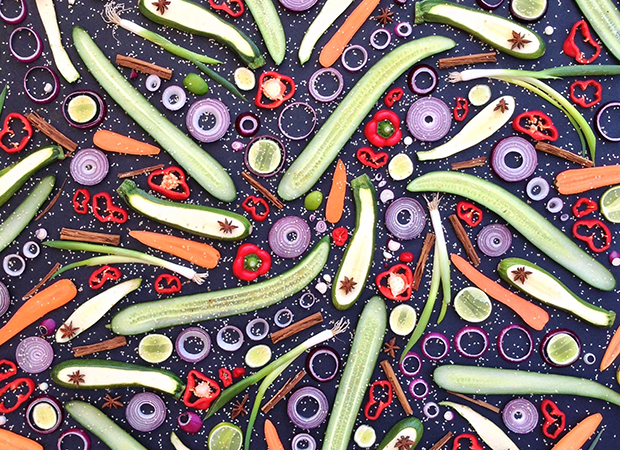 Photo / Amber Locke
"I am very passionate about food and nutrition. 18 months ago I stumbled across the raw food diet, and was curious to give it a try. After trying for a week, I was blown away with how it made me feel," she said.
"It made me feel so happy and calm. It's a very pure diet - there are none of the toxins from alcohol, coffee or a heavy carb diet for example."
She revealed her main aim of inspiring healthier eating amongst others with her art.
See more of Amber's fruit & vegetable designs in our gallery here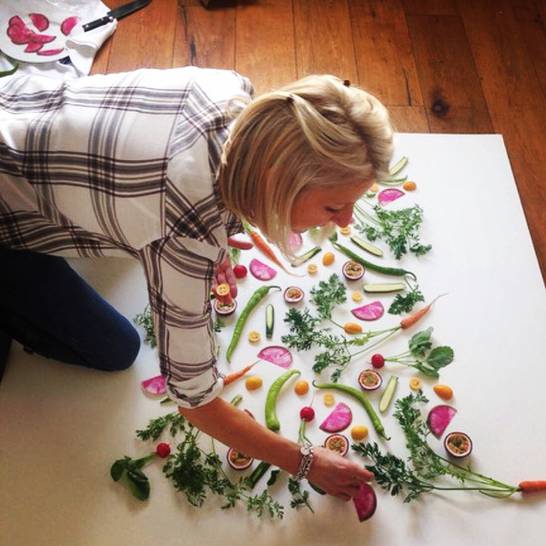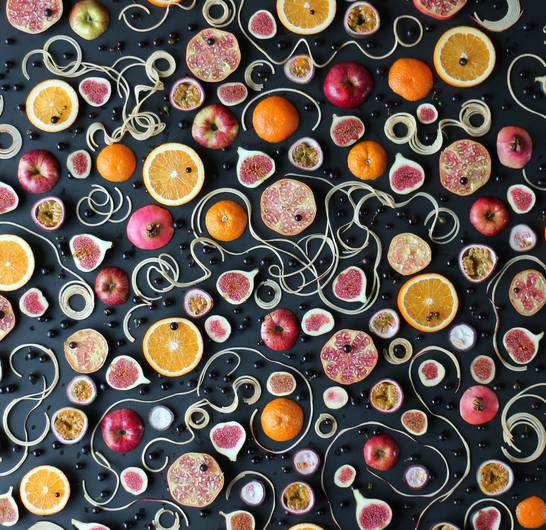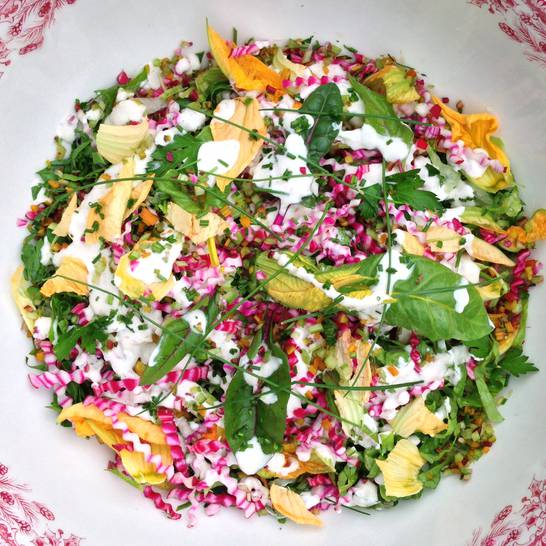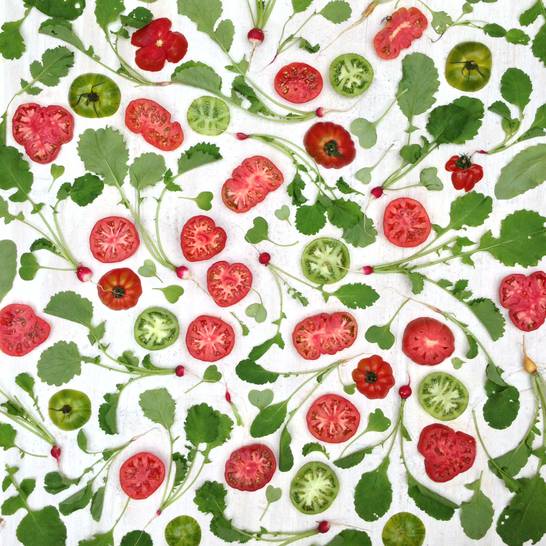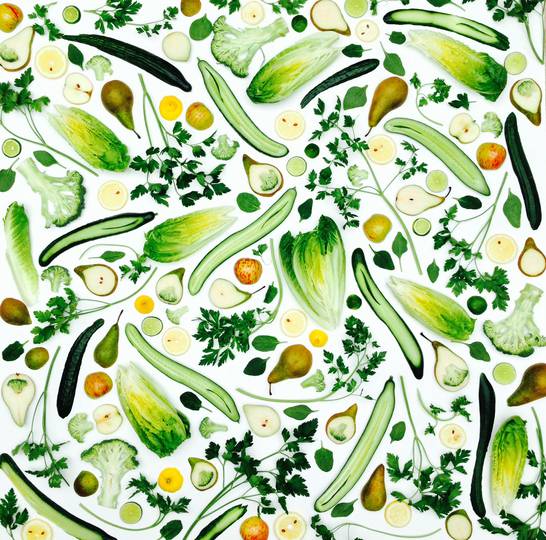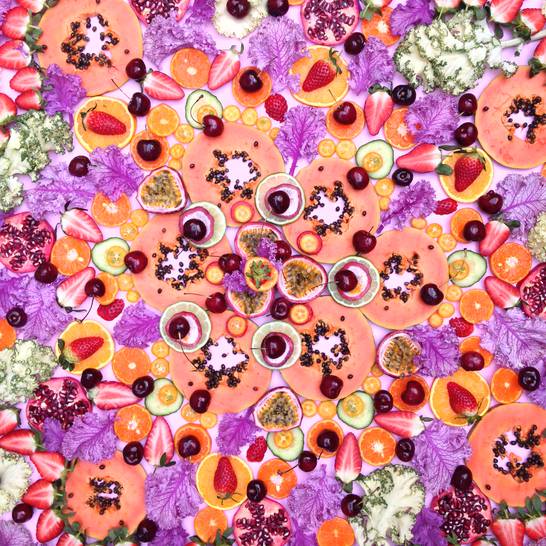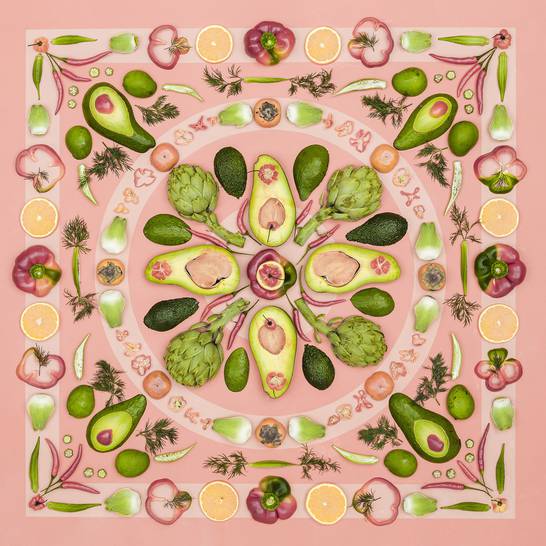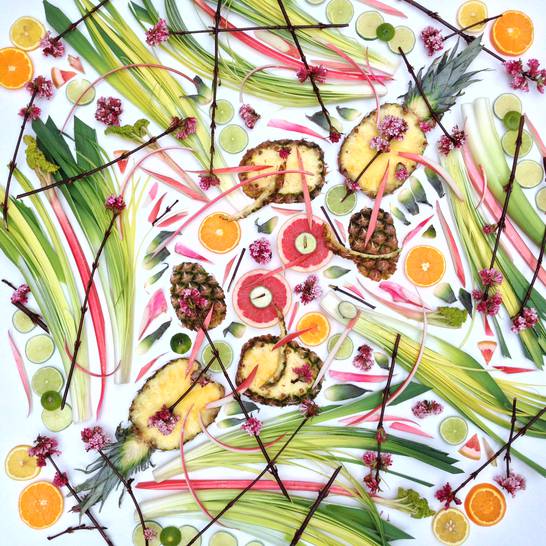 "People suffer from minor illnesses that are easily preventable by looking at their diets," she said.
"To inspire people to eat more fruit and vegetables, that's my big message here."
Share your thoughts on Amber's art on our Herald Life Facebook page

- Independent