What can you drink without breaking your New Year's resolutions or the budget? Joelle Thomson has an adventurous top 10
How low can you go without sacrificing flavour when you lose alcohol content in drinks that are . . . ahem, alcoholic?
More New Zealanders have been asking themselves that question since December 1 when the new drink-driving laws came into force.
And it's something producers of alcoholic beverages might give a different answer to if they stick like glue to the Food Standards Codes.
The code defines low-alcoholic beverages as drinks that contain 1.15 per cent or less alcohol by volume (ABV).
This means that all those wines, beers and beverages labelled "low alcohol" do not comply with their own labelling because most are significantly higher than 1.15 per cent alcohol by volume.
If the beverage in question does contain just 1.15 per cent alcohol, it seems barely worth bothering with if we're looking for the warming, anaesthetising and relaxing effects of alcohol.
So, instead of being obsessed with low alcohol and calories (another minefield), why not just enjoy the benefits of moderate alcohol consumption and great flavours?
If you want to enjoy alcohol and moderation, just pour less, consume less and be sure it's
decent quality.
Or enjoy two or three glasses and do not attempt to drive, walk on the road or operate heavy machinery.
The weight of the glass in one hand and a savoury snack in the other are the ultimate ingredients for a real holiday, not a Clayton's one.
Awesome spirit alternatives
1. Port and tonic
Calem Fine White Port $38 with tonic
If you're a G and T fan, this fortified white wine from the Douro Valley in northern Portugal will woo you every bit as much, without hitting the head quite so hard. This luscious, medium-sweet white port cruises in at a cool, calm and sensationally tasty 19.5 per cent alcohol. It mixes beautifully in half and half proportions with Schweppes tonic water and a twist of mandarin zest (rather than lemon, since this is a touch off-dry in style). Calem Port is new to New Zealand and its tawny port is not half bad either, served chilled.
• From specialist stores or contact Co-Pilot Wines, email: steve@copilotdistributors.co.nz
2. Summer cocktail
Sipsmith Summer Cup with soda, ice and fruit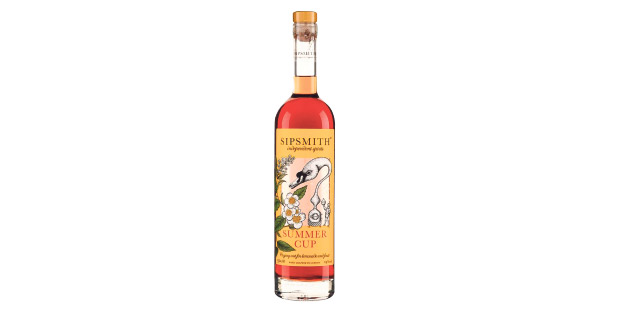 If lemon zest, great gin and subtly aromatic tea spin your wheels here is the ultimate summer drink. It's been created by gin lovers as a new wave alternative to Pimm's and like Pimm's it's lower in alcohol than most spirits; Sipsmith is 29 per cent ABV.
To serve, mix approximately 40 per cent Sipsmith Summer Cup with 60 per cent soda water; add fresh mint, slices of fresh watermelon, finely sliced strawberries and ice.
And if you really want to push the boat out, Sipsmith London Dry Gin was my clear winner at a blind tasting of 32 gins this year, although at 41.6 per cent alcohol, it cruises in at a slightly higher percentage than many standard spirits.
3. Sensational seafood vino
Tio Pepe Palomino Fino with seafood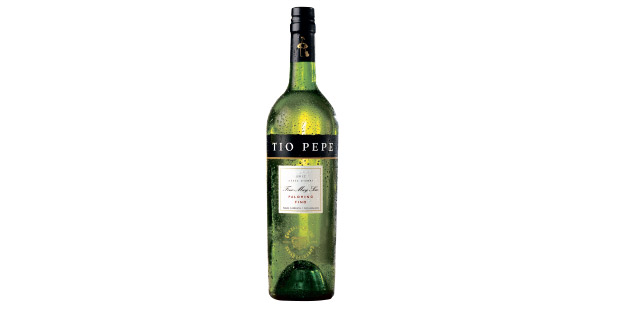 This pale-coloured Spanish wine is bone dry and
tastes so intensely, refreshingly tangy it is the ultimate seafood-friendly drink. It is a fortified wine, but only lightly. Like most dry sherry, this one is 15 per cent alcohol, so a little goes a long way and it does need to be served chilled. I know, I know, sherry sounds like the tipple of maiden aunts, but it's not. Tio Pepe is the biggest sherry producer in the world and once you get the hang of this style, you'll never put the green olives, salami and seafood away. Serve it chilled and eat something salty the first time you try it.
• From Glengarry's and most wine stores.
4. Italian stallions
Cocchi Americano Bianco Aperitivo $40 and Cocchi Rosa Aperitivo $40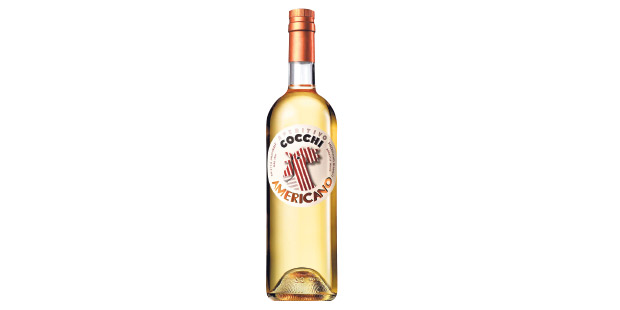 This pair of delicious Italian mixers make outstanding substitutes to spirits since they contain just 16.5 per cent alcohol and each has a distinctly different taste and style. The Bianco is made from the moscato grape and the Rosa is made from brachetto and malvasia grapes. It is drier in style, similar to Aperol.
Serve in the same way as a spirit, about one-third to one-quarter with soda water, ice and a twist of orange peel or ruby grapefruit.
• From roguesocietystore.com

High spirits
5. The Ponsonby Colada
Here it is; the high alcohol drink of the story, which was devised by drinks sales representative, Jacqui Clark, who works for Tickety-Boo, the New Zealand agent for El Dorado.
Ingredients and method: Mix 30 ml of El Dorado Silver white rum on ice in a short glass with equal parts of coconut water and pineapple juice.
Five great light whites
The only thing low about these wines is their alcohol content. And the hangovers, which are non-existent after moderate consumption of these deliciously refreshing, widely available whites.
6. 2013 Dr L Riesling $21-$22
8.5 per cent ABV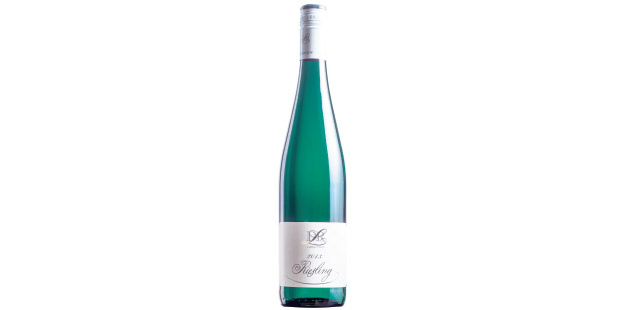 This wine is light and low in alcohol at 8.5 per cent but it is full and intense in flavour. Its deliciously zesty lime and green apple flavours practically leap out of every glass. It also has a lingering taste. Stunning, especially lightly chilled on a hot day.
• From Caro's Wines, St George's Bay Rd, Parnell, Auckland, ph (09) 377 9974. caros.co.nz
7. 2013 Kerpen Riesling $17-$18
9.5 per cent ABV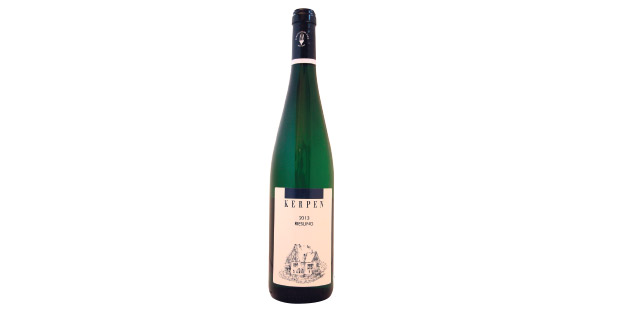 If a 9.5 per cent alcohol white appeals when you're sitting on the sand, camping by the river or holidaying at the bach, then check out this delicious German riesling from an eight-generation family winery in Bernkasatel in the middle Mosel, Germany's most famous wine region. This wine is medium-dry and what you lose in alcohol, you more than make up for in its refreshing, zingy and flavoursome flavours - think green apples, lime zest and lemon juice.
• From Pak'nSave and New World supermarkets or contact Macvine, ph (09) 579 7451. macvine.co.nz
8. 2013 Millton Te Arai Muskats @ Dawn Gisborne $25
9.5 per cent ABV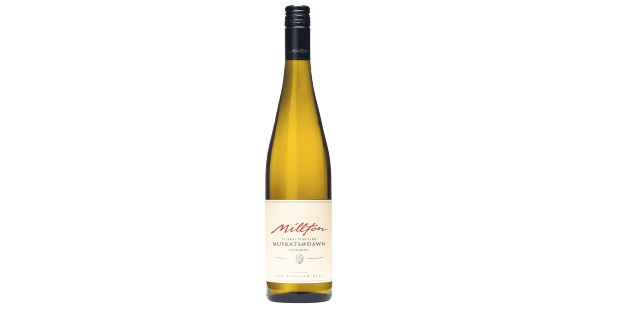 This wine has the feel-good factor in spades. It is
lighter in alcohol and body than usual and is biodynamically produced by organic wine pioneers James and Annie Millton. The Milltons champion
some of the world's lesser known white grapes and wine styles, such as this super flavoursome, off-dry muscat, which tastes of fresh orange concentrate, mangos and white peaches.
• From specialist stores or phone The Millton Vineyard, or ph (06) 862 8680 or online: millton.co.nz
9. 2014 Mt Difficulty Long Gully Chenin Blanc $26-$27
10.9 per cent ABV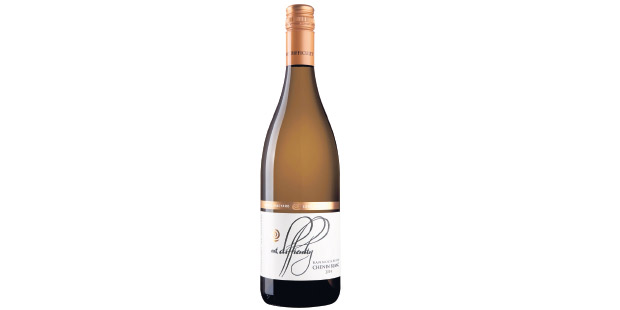 Winemaker Matt Dicey describes this succulent new-wave Central Otago white as a work in progress, but it's damned tasty for an experimental wine from a vineyard that is mostly devoted to reds. Chenin is high in acidity, which makes it the ultimate summer white.

• From specialist stores or mtdifficulty.co.nz
10. 2013 Amisfield Dry Riesling $25-$26
11 per cent ABV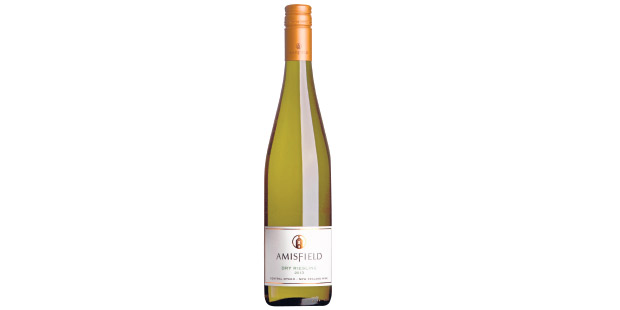 Central Otago's great underrated white is riesling and here is a sensational crisp, dry version that puts the 'f' in fresh and the 'l' in luscious. A winning combo.
• From specialist wine stores or buy online: amisfield.co.nz