Address:
5 Fort Lane, Auckland CBD
Phone:
(09) 379 9702
Rating out of 10:
Food: 8, Service: 8, Value: 7, Ambience: 7
Book online with Restaurant Hub

Out in the suburbs it is difficult to suppress a yawn when it is announced a new Indian restaurant is to open. It is very short odds the arrival will be exactly the same as all the others, offering a standard repertoire from the British-inspired formula developed by Bangladeshi cooks from Birmingham to round off a lads' night out on the lager.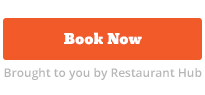 But when you hear that Sid Sahrawat of the justly celebrated Sidart is behind a new venture in the former Mandarin Dumpling premises in Fort Lane, it is possible to anticipate something rather more interesting. And the anticipation was justified.
The philosophy, as explained by the very smooth front man, is to provide dishes using traditional Indian flavours and spices combined with the best local ingredients and given a modern twist. The meal that followed met this description perfectly.
The style is the now-customary small "small plates" sharing method, which suits this sort of food. The recommendation was a couple of the smaller dishes, a couple of the larger ones and a couple of sides and this combination produced a meal that just fitted our needs.
We were seated on one of the larger communal tables, which are sociable if you want to make the acquaintance of your neighbours but permit you to stay intimate if that's your preference. This neighbourly approach does allow you to see what others are eating, and most seemed to be adopting the same formula and, more importantly, most seemed to be relishing what they were fed.
The menu is not huge but there is plenty of choice, with something intriguing in every dish. Fennel brioche came with caramelised chicken, fried almonds and yoghurt. Pickled fish was spiced with garam masala, chickpeas, tamarind, fried bread and mint dressing.
Lamb chops were served with fenugreek, onion rings, pickled onions and coconut chutney.
We started with the scallops; three of them, large and perfectly seared and with accompaniments that set the tone for the rest of the evening, a curry emulsion with a subtle flavour and a texture change with apple and mooli radish. Subtle and fragrant flavours also marked the fried eggplant with mushrooms, onion seeds, curd, chilli and mint. I thought the mushroom flavour might be submerged but the balance was so elegant that it survived.
The Bengali-style fish with mustard seeds was similarly delicate, allowing all the flavours to emerge, and again featured a texture contrast in the crispy kale. The least successful dish was the lamb, where the sauce with saffron and radishes and fried onions was delicious, but the meat itself was lukewarm and with a hint of being fatty.
It goes without saying that the basmati rice with a hint of cardamom served as a demonstration of how that grain should be cooked and the foogath beans were delightful with coconut and what I think were the outer leaves of baby brussels sprouts.
As regular readers may have noticed, I am not a fan of Asian desserts, but here the chocolate kulfi with date and banana mousse and cumin caramel was as superb as our neighbours leaned across to comment. Our other choice of passion fruit creamed rice banished all thoughts of school puddings, but in those distant days it didn't come with pineapple and a fragrant mango sorbet with coriander, pistachio and coconut.
As is to be expected in a Sahrawat venture, the food is visually appealing, the service was almost flawless - particularly as this was the restaurant's first week - and the wine list is well designed to match the food, notably including aromatic varieties from Alsace.
It has to be said Cassia is rather more expensive than your neighbourhood tandoori house but quality doesn't come cheap, and with care you could get out of here reasonably lightly, having enjoyed some of the more interesting food around.
Our meal: $182 for four dishes, two sides and two desserts with two glasses of wine and two beers.
Wine list: A well-calculated list with a couple of selections by the glass in each section plus good cocktails and beers. We enjoyed a Domaines Schlumberger Les Princes Abbes 2011 Alsace pinot gris and a Stonecrop 2011 Martinborough pinot noir. I reverted to cliche with a couple of Kingfisher beers.
Verdict: Subtle spice and flavours delivered in a setting of industrial chic with couples and groups equally well served.