Despite stricter law, sales staff persist in hard-selling long-term warranties
Stores are still pushing extended warranties despite a law change that should put a stop to the hard sell.
Retailers sell extended warranties for everything from kitchen appliances to vehicles.
They range from a couple of hundred dollars for the type you'd get with a laptop to more than $1,000 for cover of a car or television.
Extended warranties are often lucrative for retailers but some don't offer much more than the protection that is already available to consumers in the law.
A law change last month means retailers now have to make it clear to customers what their rights already are under the Consumer Guarantees Act (CGA), when it comes to repairing or replacing their purchases.
They will have to show how the extended warranty goes beyond the act, and offer a five-day cooling-off period for customers to change their mind if they do decide to buy one.
But when the Herald on Sunday put that to the test we found consumers still weren't getting the full story.
At Harvey Norman, we were told an extended warranty for a combination oven — $130 on a $797 appliance for an extra five years — was worth buying because if something went wrong, the manufacturer would replace the oven with a new one rather than repairing it.
There was no mention of the CGA.
Graeme Watt, Harvey Norman's general manager of electrical, said the company always met its obligations under the CGA. Its extended warranty product had been replaced by Product Care Replace, which allows customers to have faulty products replaced, not repaired.
He said Harvey Norman was fixing or replacing about $400,000 of products a month for New Zealanders.
At Noel Leeming, it was a similar story — looking at a $6,999 television, we were told it was worth having an extended warranty for the same reason. The warranty would cost $1350. There was also no mention of the CGA.
Noel Leeming executive general manager of merchandise Jason Bell said he would take it up with the store manager. "Our training modules with regards to warranties specifically cover off consumers' rights under the CGA. Our expectation, which is also covered in our training, is that our salespeople explain to the customer that our warranty extends and enhances the manufacturer's warranties and rights under the CGA."
He said products worth less than $450 were the most likely to be replaced. He declined to comment on how many customers took extended warranties.
Noel Leeming's extended warranties offered 30-day price protection in some cases, which the CGA did not, and online claims processing.
A customer, Tonya Russell, bought a dishwasher for about $600. "They tried to sell an extended warranty at the counter for $250 ... nearly half the price of a new one."
She said the sales assistant told her he would buy an extended warranty if he were buying the dishwasher.
Consumer New Zealand spokesman Hamish Wilson said his organisation hoped fewer people would take out extended warranties in future. "But we don't expect certain retailers to stop hard-selling them. We expect it may take a while before we really notice much change.
"We'll be doing our best to make it clear to consumers that their rights have been increased and that they have no need of extended warranties."
He said in most cases extended warranties offer no better protection than what is available under the CGA or their insurance policies. In some cases, they're not even as good.
"The contract may exclude damage caused during delivery and total loss of the product due to the non-availability of parts.
"Some warranties do not pay for freight and travelling time for a legitimate repair."
Retailers say extended warranties offer certainty in marginal cases. But taking the case to the Disputes Tribunal is much cheaper — and in many cases the extended warranties are for shorter periods of time than Consumer says customers should be able to expect them to last under the "acceptable quality" aspect of the CGA.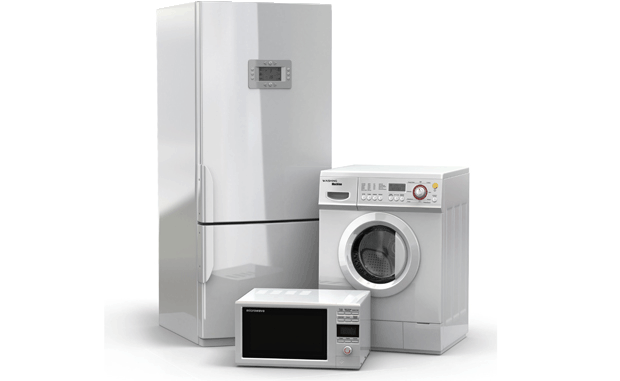 Know your rights
Retailers must guarantee their goods will ...
• Be of acceptable quality
• Be fit for purpose
• Match the description in any ads or sales brochures
• Match the sample or demo model
• Be a reasonable price if no price formula has been agreed
• Be delivered on time
Manufacturers must guarantee that ...
• Spare parts and repair facilities will be available for a reasonable time
• They will honour any written warranty that comes with their products
• Goods are of acceptable quality
• Goods match their description
If something goes wrong ...
You have the right to insist the retailer fixes things. If the problem is minor and can be fixed, the retailer can choose to repair, replace or refund. If it can't be fixed, or put right within a reasonable time, you can reject the product and choose a replacement, claim compensation for any drop in value or have it repaired elsewhere and recover the cost from the retailer.
- Source: Consumer Guarantees Act