Key Points:
Robyn Preston is a mother of five and grandmother of seven from a small community near Dargaville, where she has lived the majority of her life. This makes it even more inspiring that she now spends at least half the year in Africa, taking phenomenal photos of wild animals and has just had some of them picked up by Barcroft Media and sold on to English publications such as the Daily Mail and the Mirror.
It's not bad for a grandmother from small town New Zealand who until seven years ago hadn't done a great deal of travelling. "In 2006 my youngest daughter started travelling the world doing her OE. She kept saying 'Mum you should do this,' and I told her 'No way' because I hadn't been away from this small place by myself. Eventually I gave in and did a couple of months organised tours around Europe and Scandinavia and found it wasn't so hard after all." It was then that she realised that she could fulfill a lifelong dream of going to Africa. Since that first trip with Nomad Tours in 2009 she's never looked back, spending increasingly longer periods of time travelling around the continent taking one incredible shot after another. "I travel all over but feel really connected to Kenya in particular. I'm currently renting an apartment in Nairobi but venture to many different locations with the help of my incredible driver from Craters of Africa Safaris." She credits her driver with helping achieve some of the stunning shots that are starting to make her famous. "He has eagle eyes and knows exactly what I'm looking for. We're a great team and he's dedicated to helping me with my quest. We did a 60 day safari together last year and captured some absolutely breathtaking moments."
Preston says that living in Africa part time, and being on long safaris - rather than passing through quickly on assignment - is the key to her success. "Many photographers race through here with a million things to shoot in a short space of time but I have the luxury of being able to wait for hours to get that perfect shot. I've waited from five to eight hours before to capture that one moment." There have been some hairy encounters, like being mock-charged by an elephant and taking shots of a mother and baby vervet monkey only to find the rest of the troupe closing in around her.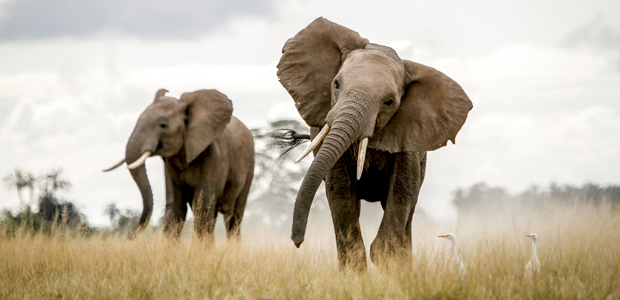 She says spending so long living on a dairy farm has been invaluable. "All that time around animals my whole life certainly helped!" She is now studying animal behaviour from books to get more of an idea of what to expect from different species.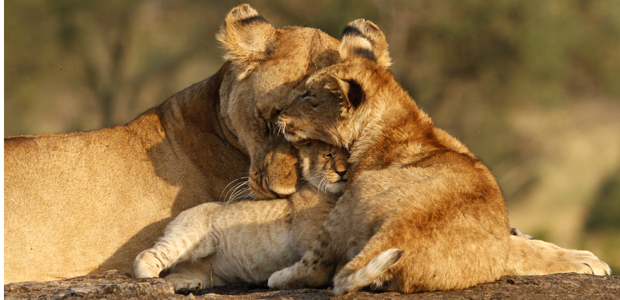 "I've certainly learnt that if there are babies involved you need to be very wary. "Understandably these parents of the animal kingdom are very protective of their young. Much like us." Preston has travelled through South Africa, Swaziland, Lesotho, Namibia, Botswana, Zimbabwe, Zambia, Malawi , Tanzania, Uganda and Kenya taking candid shots of both animals and tribes. She is hoping to get to Ethiopia to photograph the Gelada Baboons in the Simien Mountains with their beautiful long manes. She's still getting used to her recent global recognition which came about after she posted a photo to another Facebook page. They then posted it on Twitter. "Within 24 hours I was contacted by Barcroft saying they wanted to work with me. I couldn't quite believe it. My first thought was 'is this for real?'" This year she will spend seven months in Africa, last year it was five.
"I'm applying for residency as I just enjoy it here so much. Of course I have my family in New Zealand and always want to go home to see kids and grandkids but I love it here and really struggle a bit after all this stimulation and being involved with African communities to come home to a quiet small New Zealand town. "African people are amazing, and so kind. They will do anything to help you. "As someone who has learned a little Swahili and spends long periods of time here, I've been very well accepted in Kenya. If I'm honest, it's hard to come back to New Zealand and watch people get so stressed over silly things when these people have real problems and still manage to smile." Her next goal is running photographic safaris. "I love the idea of showing people how and where to get the best wildlife shots and experiences and showing them how beautiful - and safe - Africa is. People always ask me if it scares me being here. When I look at the papers online, I think it could be far more scary walking around Auckland these days!" Preston says she hopes one day to find herself on stage in London receiving an award for the Wildlife Photographer of the Year. With how far she's come from an initially sheltered life, we have no doubt that dream will become a reality too. Check out Robyn's Facebook page here.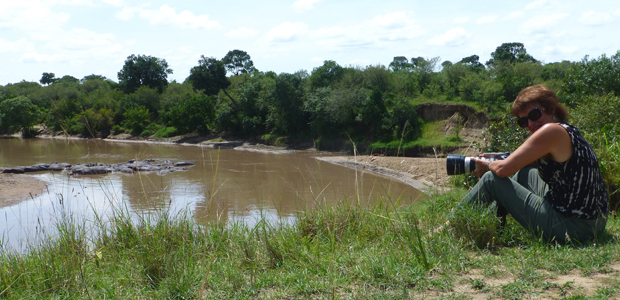 Robyn Preston hopes to be named Wildlife Photographer of the Year one day. She captured all images in the story. They are not for publication elsewhere. - www.nzherald.co.nz