Address:
161 Symonds St, Auckland CBD
Phone:
(09) 302 2061
Cuisine:
Italian
Rating:
5.5/10
Book online with Restaurant Hub

I hadn't been to Gina's since the 1990s, when the restaurant was a few doors further up from where it is now on Symonds St. I remember how noisy and convivial it was, and how the family-style dinners were served on no-fuss, chunky plates. And, of course, I remember the good-looking waiters.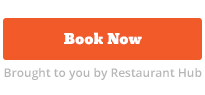 Gina's has been an Italian fixture in Auckland for 40 years, although original owners, Bodo and Gina, retired in 1998 and the business was bought by Joyce and Alessandro Fantini.
Today, the restaurant is larger but retains its homely, party air: strings of coloured bulbs glow in the entranceway and there are ropes of white fairy lights.
The chequered tablecloths are still de rigueur - red for one half of the restaurant and black for the lower area. A large opening connects both dining rooms.
We were seated in the lower level. The restaurant was three-quarters full - understandable on a Sunday evening in hostile weather. Service was speedy, with a capital S. We ordered a bottle of mascalese primitivo ($65.50) from a smallish, mid-priced list of mostly Italian wines. It arrived promptly, as did Joyce with a jug of water for the table.
As we perused the menu, we were asked many times if we were ready to order. What seemed like attentive service started to feel a tad pressuring. To be fair, it was partly because of where we were seated. Staff couldn't see us from the upper level, and had to peer down and ask if we needed attention.
We ordered the calamari fritti ($15.50) and the funghi pizza to share. The calamari was floured and deep-fried, served with aioli (on the side) and rocket. There was a decent quantity of squid and leaves. The calamari was well-cooked: tender but not soggy.
The pizza was not wood-fired but had a crisp, thin base. It was topped with a tomato sauce and grilled portabello, white and porcini mushrooms. It was flavourful, if lacking in salt.
Then, things took a turn for the worse. Halfway through our entrees, a waiter brought our main courses to the table. Seeing our startled reaction, he took them away again: the ravioli con spinaci for me and the pollo alla pizzaiola for my husband.
We carried on with our entrees when, you guessed it, out came our mains again. Back to the kitchen they went. By now I was fearful my ravioli would be a gluggy mess but we were assured new dishes would be produced, and what reappeared was none the worse for wear.
The spinach ravioli ($25.50) was served in a cream sauce that was nondescript. The ravioli parcels were cooked right to the edges but not overdone. The portion size was adequate.
The pollo ($28.50) came as boneless, skinless chicken thighs, pan-fried and served with a tomato sauce with capers, mozzarella and olives. The menu stated the chicken would be served on salad greens. There were no greens ... (the waiter brought some on request, but without an apology). The chicken was tender and the sauce tasted fresh and home-cooked - surprisingly, it was served on slices of bread.
We ordered a side of roast vegetables ($6): whole baby potatoes, carrot rounds, kumara, which was slightly undercooked, and, rather oddly, baby corn.
For dessert we shared a panna cotta ($11.50). It arrived with a homemade berry coulis and a drizzle of chocolate sauce. It was a little too solidly set, not enough wobble, but was not too rich and creamy nor too sweet.
As we dined, a large party in the other room celebrated a birthday. Gina's has always been good at hosting this sort of occasion and, as in the old days, the waiting staff suddenly whipped off their shirts (as if to prove pizza never harmed anybody) and crowded round the birthday girl to sing Tanti Auguri. (You'd know it if you heard it.)
Gina's is the sort of casual eatery best visited on a big-group occasion. It may be a trattoria but it isn't necessarily cheap - our bill came to $176.50. It is still popular after all these years, but it's a shame that it remains a rarity to find a simple but well-executed Italian meal in Auckland.


From the menu: Calamari fritti; pizza funghi; ravioli con spinaci; pollo alla pizzaiola; seasonal roasted vegetables;panna cotta.
Drinks: Fully licensed, bottle of Mascalese Primitivo
- VIVA