The first and last time I saw Tristan, we were both stoned as chooks. We were sharing a post-surgical hospital room and through what I now remember as the long dark night of the shoulder, Tristan and I swapped tales of morphine-induced hallucinations.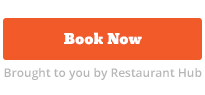 He was a chef at The Attic in Mission Bay, he said. Being defencelessly trussed up, I elected not to let him know what I did for a living. But I made a mental note never to review The Attic; we were blood-brothers, Tristan and I, men who had bonded in an opiate stupor, and I wasn't about to spoil it all by dissing his cooking in the paper.
Then someone who works in the peripheries of the hospitality industry posted an annoyed comment about my complaint that Mission Bay is the pretty seaside suburb that good food forgot. It was unfair to The Attic whose starter menu "makes my mouth water", she wrote.
I immediately consulted online the menu in question. It includes such exotic and startlingly original offerings as pumpkin ravioli in "Napolitain" sauce; crispy squid; and cured salmon with dill horseradish. This was a line-up that made me want to have a nap rather than drool. But perhaps, I thought, I really was missing something. Maybe The Attic was actually a place that provided a radical reinterpretation of dishes so familiar as to be almost criminally boring.
I booked. I wasn't. Missing something, I mean. The Attic is a sports bar. With gastropub pretensions.
Before I go on, I should add there is nothing wrong with that. What The Attic sets out to do it does rather well - though not exceptionally so - and if you live in the neighbourhood, it's a nice place to go if you can't be bothered cooking. But I wouldn't trek across town to it again and anybody who salivates at the very sight of the menu possibly doesn't get out enough.
Tristan no longer works at The Attic, I discovered; he got married and went to Perth, so I felt relieved of any conflict of interest as I looked around. The decor is either eclectic or a mash-up, depending on where you went to school: high shelves are cluttered with fake leather-bound books, rusted kitchen scales and old crockery; wallpaper is applied in random bands - some floral here, some striped pastels there; a back room with wood panels and leather chairs is like an amateur-theatre stage set of a gentlemen's club; lampshades cluster inexplicably in ceiling corners. Nowhere could we escape the glare of the league on silent television screens.
It's almost defiantly hideous, though the food is not. That squid was part of what was described as "crispy squid and smoked chorizo salad". The squid was not crispy but tender and juicy, faintly spicy and quite delicious. The chorizo, unfortunately, had been diced so small as to become a garnish rather than a main ingredient, and the fact that the salad was constructed on a large substratum of shredded lettuce felt like a con. The Professor's salmon was billed as "home-cured". I am not sure whose home was being referred to but she was impressed.
The mains menu touches all the usual bases but I was hungering for something a bit different so, in a violent break with tradition, I chose the vegetarian main, a "vegetable stack". It came on a pumpkin risotto which had no discernible trace of pumpkin but was agreeably cheesy. I fancied I could detect in it signs of time spent in the microwave, but there you go. The roast veges were perfectly fine, if ungenerous. The Prof's big slab of oven-roasted snapper was underdone in the middle, but it tasted great and the wintry vegetables it came with were great for the change of seasons.
And so it went on: a dessert of mille feuille was made with sponge fingers (the waitress explained somewhat superfluously that it was "not traditional") and a creme brulee was so characterless that it would have worked well on poached eggs or chips if you removed the toffee top.
It was, in sum, all perfectly nice and utterly unmemorable, like an insurance salesman or a lay preacher. I wonder what Tristan would have made of it.
Need to know
Value: $$
$ = $20-$40; $$ = 40-60; $$$ = $60+.
(Price guide reflects three courses for one person without drinks.)
Also try
Dos Amigos along the street does fresh, smart Mexican, although the food lacks punch. I'm still looking for a memorable meal in Mission Bay.