Kapiti College has beaten Paraparaumu College 46-6 in the annual 1st XV Rosebowl rugby clash.
Despite very difficult conditions underfoot, both teams were prepared the run the ball from early in the game, which was played at Paraparaumu Domain on Saturday.
All of Kapiti's eight tries were scored by the backs, a little surprising considering the mud from days of rain.
Wing Luca Ruddlesden had an excellent game, scoring four tries.
The Kapiti scrum put Paraparaumu under some pressure, though the boys in green stood up to it well, but Kapiti locks Angus Baker and Vaughan McCardle made the lineouts a lottery for their opponents.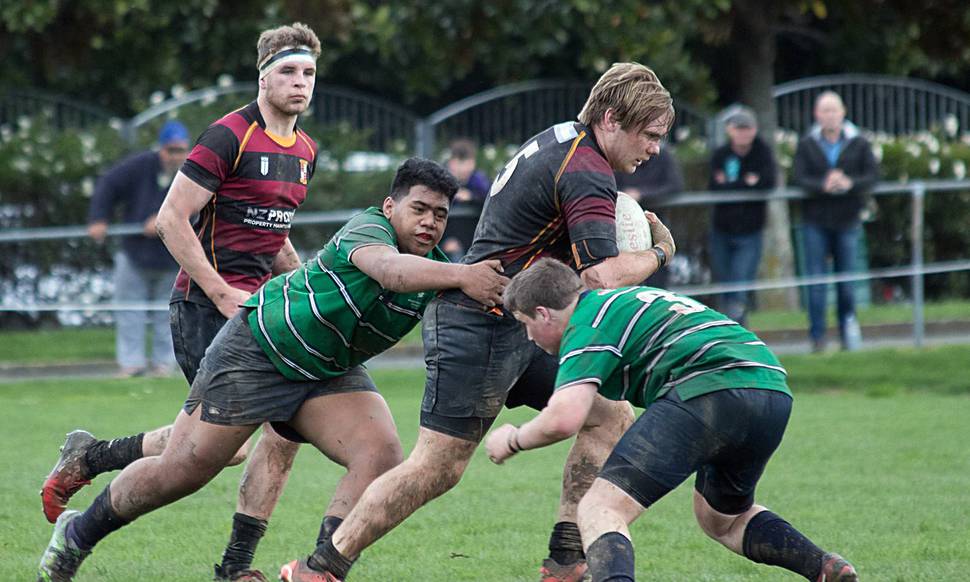 Baker and Kapiti hooker and captain Liam Tooman were both inspirational in the forward exchanges.
Paraparaumu gave away 22 points in the first half in return for a single penalty, but strengthened their defensive effort for much of the second half before Kapiti scored two quick tries towards the end of the game.
The Kapiti side has completed their first season in Wellington premier 1 division for eight years. They finished the top co-ed school, the best ever result for a Kapiti side, finally placing sixth after a narrow 20-17 loss to Rongotai in a frustrating game with three disallowed tries.
Kapiti coach Mark Tooman said he was proud of the way the team had stood up during the season and of the resilience they had shown.
"The Rosebowl was an awesome result that capped off the season with our fourth goal achieved.
"This was a positive way for our Year 13 boys to bow out with a fifth consecutive win.
"The guys worked hard all season and played with mana and spirit.
"The boys have been gracious winners and dignified losers."
Tooman said the Rosebowl game was huge for both schools.
"Considering the condition of the field, putting on 46 points is not a bad effort.
"The Paraparaumu boys set out to limit our scoring opportunities and they did a good job of that for much of the game."
The game was watched by a crowd of over 400.
Try scorers for Kapiti: Luca Ruddlesden (4), Rikeli Grey (2), Dustin Wawatai, Cullen Keating.
Conversions: Haki Mather, Dustin Wawatai and Liam Tooman, one each.
Jake Thompson kicked two penalties for Paraparaumu.