Now is the time for indigenous tourism.
That's the feeling at a conference in Waitangi being attended by more than 300 people from about 20 different countries, according to one Northland tourism operator.
The third World Indigenous Tourism Summit, organised by NZ Maori Tourism and the World Indigenous Tourism Alliance, is being held for the first time in New Zealand this week, at the Copthorne Waitangi.
NZ Maori Tourism chairman Dale Stephens said he was honoured to be hosting guests in a place so significant to the history of this country.
Read more: Northland earns $210m from tourists in February
Opinion: Northland will be a significant part of the New Zealand solution
"The delegates in attendance are leaders in indigenous tourism. This summit gives us all an opportunity to collaborate and share ideas and solutions to issues that face all indigenous peoples in a way that keeps the integrity of our cultures intact," he said.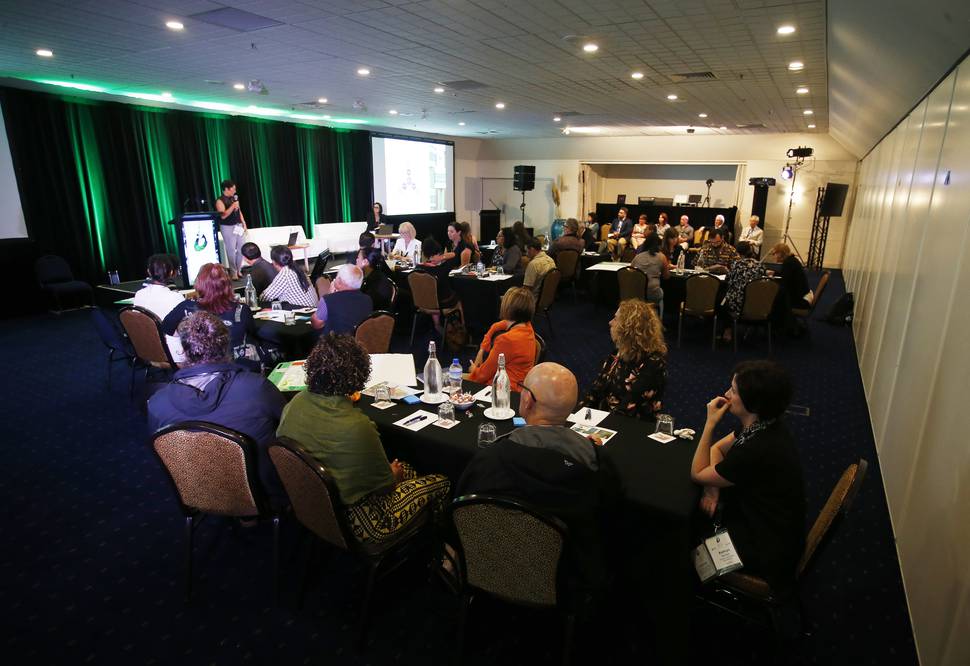 Koro Carman, who is in charge of promotions at Footprints Waipoua - which provides tourists with tours and stories of the Waipoua Forest - said there was a collective feeling at the conference, which started on Sunday and ends tomorrow, that the time for indigenous tourism was now.
"Our challenges are fundamentally all the same. It's about sustainability, it's about cultural integrity and all those core values, and it's about being proud of being indigenous.
"We've only had one panel discussion so far, so very early days, but I think the key themes have been that it feels like our time. This is our time just to be us - it's quite a simple concept but powerful."
Mr Carman said he believed tourists were starting to appreciate the value of indigenous knowledge.
When Footprints Waipoua tours started in 2004, he said people did not want to pay for something they could do for free. But the company started offering night tours which became so popular people began booking day tours as they realised the importance of the stories which they would not hear without a local guide.
"The world is so much more connected now and easy to access. Travellers today are seeking something that's different. Everyone's got amazing mountains and beaches and forests, but what is the one thing that everyone has that's different? The indigenous cultures," he said.
The first indigenous tourism summit was in Darwin in 2012 and the second was in Canada in 2015.
There are about 16 speakers at this year's event from all around the world, including Maori Development Minister Nanaia Mahuta, Tourism Minister Kelvin Davis, and Norbu Tenzing - son of Tenzing Norgay Sherpa, who climbed Mt Everest with Sir Edmund Hillary.
Mr Carman said it was important to have so many influential people in Northland.
"Tourism is about relationships. Tourism is about understanding what everybody else offers because potentially there's an opportunity to refer business. It's not just about connecting and sharing but there's a good business opportunity here."