Despite being the exciting new addition to the royal family this year, it looks like Meghan Markle, the Duchess of Sussex, wasn't able to quite outdo a royal style stalwart in the fashion stakes.
The Duchess of Cambridge has taken the crown as this year's top royal style influencer.
Kate, rather than royal newcomer the Duchess of Sussex, had the biggest impact on shopping habits, according to eBay's annual UK Retail Report.
Her maternity style while pregnant with Prince Louis ensured she generated more online searches on eBay than any other royal over the past year.
Searches for tailored maternity coats more than tripled in November 2017, while Kate was expecting her third child.
In April, searches for designer Jenny Packham more than doubled when Kate appeared outside the Lindo Wing in a red Packham smock dress for Prince Louis's debut.
Throughout the year, Kate's go-to choices Jenny Packham, Alexander McQueen and Seraphine saw a 20 per cent upsurge in searches year-on-year, with as many as 43 searches every hour.
Meghan, who is known for her signature boatneck necklines, came a close second.
Her fashion influencing power peaked at her wedding in May, when the Givenchy dress she wore to marry the Duke of Sussex led to a more than 60 per cent increase in searches for the designer on eBay, hitting 55 an hour.
The former Suits star's Stella McCartney halter-neck evening wedding dress doubled searches for the brand.
The duchess's ice-pink off-the-shoulder Carolina Herrera dress at Trooping the Colour in June was also popular, with searches for the designer almost doubling.
Rob Hattrell, UK vice president of eBay, said: "While Meghan was clearly the focus of the fashion pages this year, Kate's distinctive style has long been a hit with shoppers on eBay since her wedding in 2011.
"We always see an uptick in searches around landmark royal events and 2018 was a bumper year for small businesses on eBay, with both the birth of Prince Louis and Meghan and Harry's wedding driving purchases across the nation."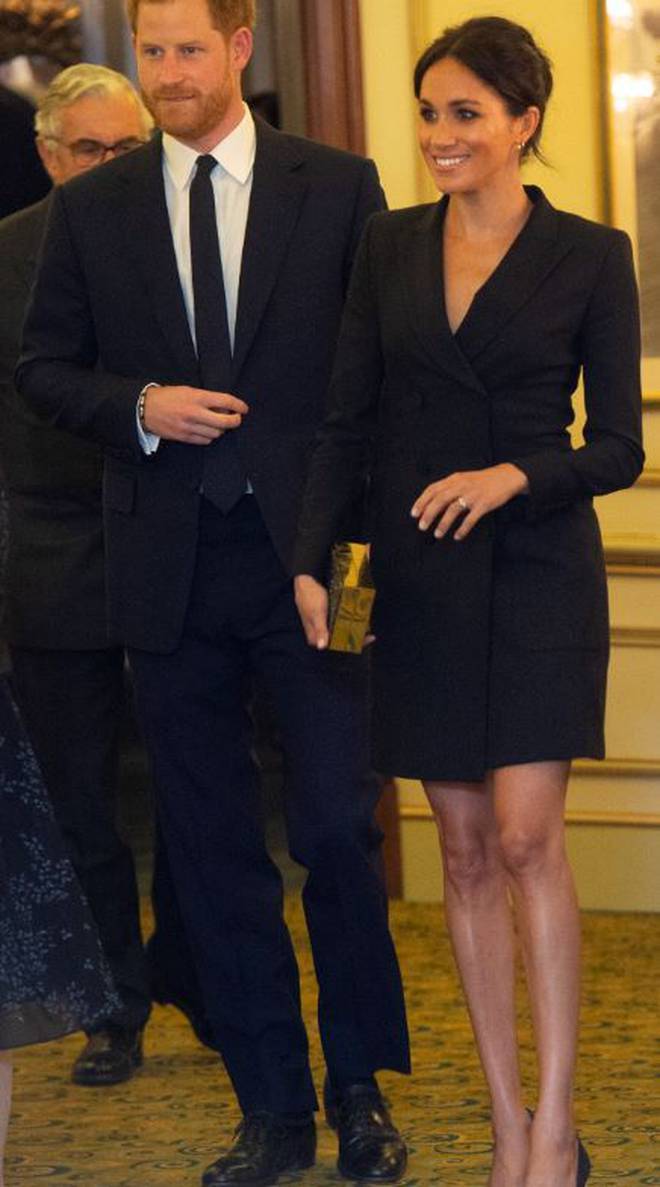 Princess Charlotte, who was top in 2017, came third, with the flower crown she wore as a bridesmaid at Meghan and Harry's wedding prompting a 60 per cent increase in searches for similar products on eBay.co.uk.
There was almost a 40 per cent spike in searches for floral print dresses after she wore one to the polo in June.
Charlotte's five-year-old older brother Prince George was fourth, with his trademark Peter Pan collar shirts inspiring searches throughout the year.
There was a 30 per cent spike in searches for similar outfits on eBay after he appeared on the Buckingham Palace balcony in June.
But George trumped his sister in the memorabilia stakes.
The release of a special coin for his fifth birthday in July prompted a surge in listings on eBay, with more than 4300 Prince George-related products on site, compared with around 1700 for Princess Charlotte.
The Queen also made it into the top five royal style influencers.
Media attention on the meaning behind her brooch selections contributed to a renaissance for this traditional piece of jewellery in 2018, according to eBay.
As many as 16 brooches are sold every minute on the site, with an almost 20 per cent increase in searches in February.
Princesses Beatrice and Eugenie, who wore demure headwear to the royal wedding, were not placed in this year's rankings.
Eugenie's pale blue Fiona Graham pillbox hat and Beatrice's teal Stephen Jones headband did not spark a discernible rise in searches or sales, eBay said.
Top five royal style influencers
• The Duchess of Cambridge
• The Duchess of Sussex
• Princess Charlotte
• Prince George
• The Queen