From left, Renee and Linda meet Iana, Ben charms the crowds and Sam and Michael pose for selfies with a fan. Photos / Sylvie Whinray
Diehard Shortland Street fans queued from 6am to get a glimpse of the set as the show opened its doors yesterday.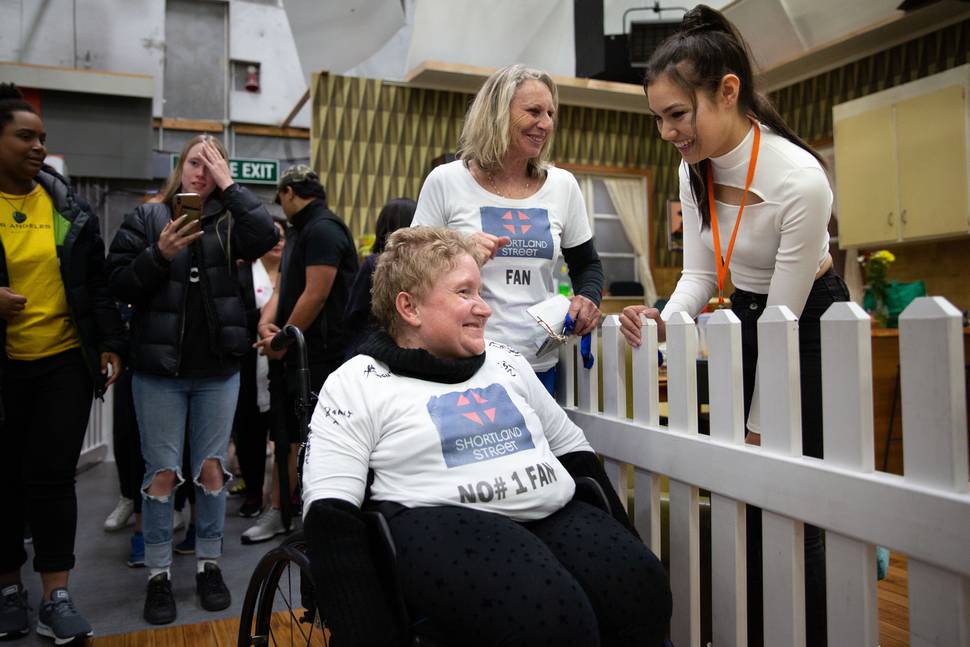 West Auckland's South Pacific Pictures' doors opened at 10am to thousands of eager soap fans, causing traffic delays around Henderson.
Fifteen-minute tours took fans into the world of Ferndale, showing them the ED, triage centre, the I.V. bar and TK Samuels' apartment.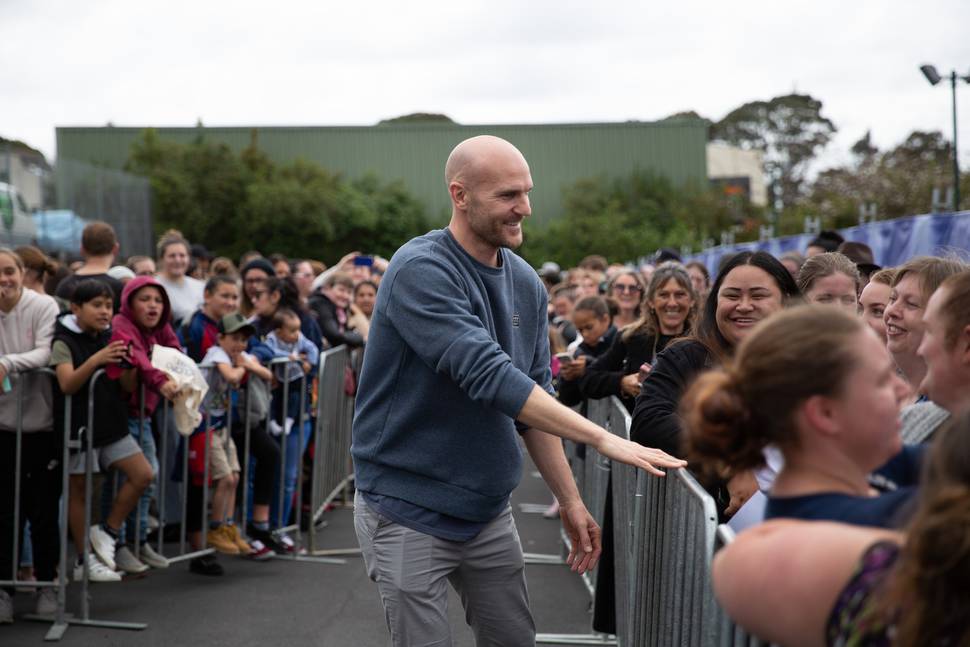 Cast members including Benjamin Mitchell (TK), Ben Barrington (Drew McCaskill), Sam Bunkall (Boyd Rolleston), Nicole Whippy (CeCe King) and Michael Galvin (Chris Warner) were on hand to greet fans outside the studios.
Fans included Renee Kortegast, who has watched the show since it first aired 27 years ago.
Her mum Linda surprised Renee, who is a wheelchair user, with a trip from Waitarere, just out of Levin, to the set, where she was thrilled to meet Iana Grace who plays Sophia King.