He made his name as a 90s teen heartthrob and playing brooding bad boys in sultry dramas, but now Scott Foley just wants to stop taking himself so seriously.
Foley got his start in teen dramas such as Felicity and Dawson's Creek and more recently starred as Jake Ballard in the hit series Scandal.
After such a dark and serious role, Foley "felt it was time to have a more relatable hero" and when the project he wanted didn't present itself, he set to work creating his own.
The end result is comedy/action series Whiskey Cavalier, in which Foley plays spy Will Chase.
He and his executive producer Bill Lawrence brainstormed the show with the aim of paying homage to the shows they loved growing up - the likes of Moonlighting, Remington Steele, and Simon and Simon.
"The light, hour-long shows which ... for whatever reason, networks stopped making in the mid to late 80s. We missed them," says Foley.
"And I think now's a good time for them; there's a lot going on in the world, a lot of division, and I think it's a throwback that hopefully people can just sit down on their couch and forget about all the problems of the day and just enjoy."
Whiskey Cavalier - named for Will Chase's code name - is indeed a spy show but one that "doesn't take itself so seriously".
It also achieves another goal of Foley's, to put more emotional and relatable male characters on screen.
"My last long-running gig was Scandal where I played Jake Ballard and although he was a spy like Will Chase, he was a very different kind. He was much darker, closed off, sort of devoid of emotion ... and Will Chase is just the opposite - he wears his heart on his sleeve, he is in touch with his emotions," says Foley.
"It was important to me to sort of flip the script on the standard male action hero. It's like Bond - I love him and every now and again you get a glimpse of personality, but for the most part he's very serious, very stoic and again, devoid of emotion."
Action fans will still get everything they signed up for with fight scenes, car chases and spy missions galore, but ultimately, Whiskey Cavalier is a character piece. It's also a show that Foley hopes could help take on the idea of toxic masculinity dominating current conversations around content creation.
"Toxic masculinity is something that's very in the news right now, but it's also a product of a lot of shows like this that take themselves very seriously and ... that's just not the show we wanted make," he says.
"For me, I want to relate to the characters and I have a hard time when they don't act like me. I think the modern man - I hope - is much more emotional and in touch with that side of themselves."
Whiskey Cavalier is not Foley's first time behind the cameras either. He's previously done directing and producing stints on past TV productions and films and while acting is his "first passion, always", getting behind the scenes is something he expects to do more of.
"I like being behind the scenes. The reason that I do direct and produce is, at a certain point - I'm now 46 years old - it's time to take a more proactive role in your career," he admits.
Besides, it provides him with the opportunity to do what he wants, how he want it.
"I found myself on the set of Scandal, making the jokes that I thought Jake should say before the cameras were rolling, and now I actually get to do that while the cameras are rolling here.
"People say, 'but they're FBI agents' and having spoken to actual FBI agents, there's a lot of humour in jobs where there's a lot at stake, in order to break the tension to humanise the situation.
"I crack jokes at funerals because it's so uncomfortable sometimes, or at the doctor's office - it's just what you do and I make it normal and I love that about these characters."
Whether his loyal drama fans will follow him to this new frontier is a whole other question, but Foley is confident Whiskey Cavalier has something for everyone.
"I've got a family now ... we're avid television watchers and I know this is a show that I would watch. It seems like it hits a bunch of demographics and if you're looking for fun television - which I think television should be - that's what that is."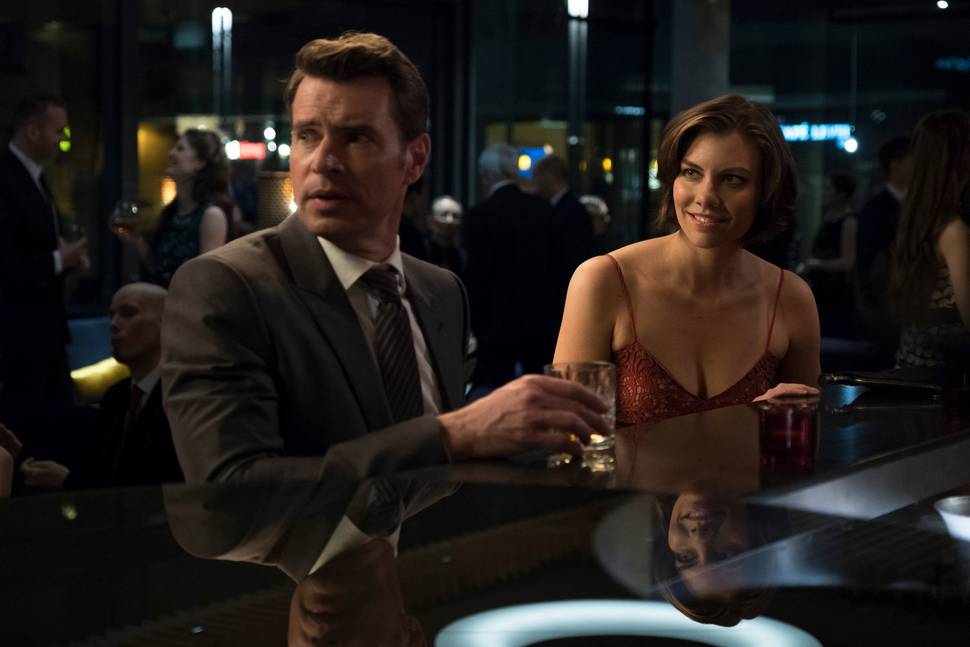 LOWDOWN:
Who:
Scott Foley
What:
Whiskey Cavalier
When:
Premieres with a double episode at 8.30pm on Sunday, then airs weekly from Wednesday on TVNZ 2.