Outlander (Lightbox)
#Droughtlander is officially over, folks. The fourth season of Outlander debuted on Monday, and will roll out weekly on Lightbox. This season moves the action to colonial North Carolina, as our time-travelling heroine Claire Fraser (Caitriona Balfe) forges a new life there with her 18th-century Highlander husband Jamie Fraser (Sam Heughan). The couple must navigate the tension between their loyalty to the British ruling class and Claire's knowledge of the forthcoming American Revolution. You can expect more sweeping drama, more brilliant costumes, more iconic locations and of course, more steamy love between the good-looking leads. You can also catch up on the first three seasons on Lightbox now.
The Watercooler (WatchMe)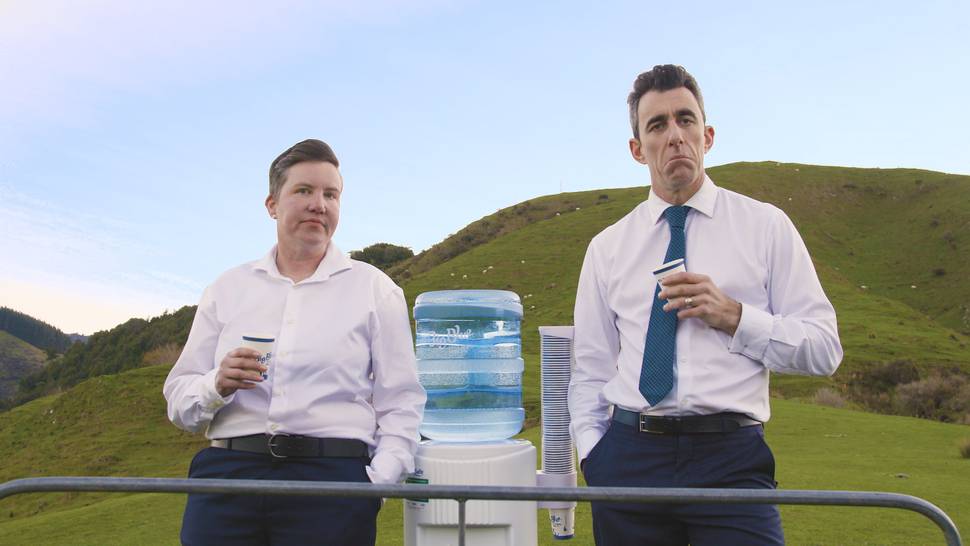 Ever wondered why Kiwis do so well in Graham Norton's famous red chair? Probably because – as Norton himself has noted – we tell such great stories. That's what fuels The Watercooler, the second season of which is streaming now on WatchMe. Every day people have shared their most harrowing, hilarious or embarrassing stories with The Watercooler team, who turn them into a short episode dramatising the whole experience. The results are irresistably funny, with a distinct Kiwi flavour and some recognisable faces along the way – including Karen O'Leary, Mike Minogue and Tom Sainsbury. The best part? You can binge a whole season in under an hour.
Outlaw King (Netflix)
Chris Pine's Outlaw King made a splash when it debuted at Toronto International Film Festival in September – and not just because of Pine's much-buzzed-about nude scenes. The historical epic, from the director of Hell or High Water, features Pine donning a Scottish accent to play the ousted Robert the Bruce as he leads a band of outlaws to reclaim his throne. While reviews are mixed, Game of Thrones fans who love a medieval battle scene will find a lot to love here. Plus, there's the incredible supporting cast; Lady Macbeth's Florence Pugh, Thrones' Stephen Dillane, and Kick Ass's Aaron Taylor-Johnson. Streaming from tomorrow.
Scandal (Neon)
Earlier this year, Kerry Washington hung up her boots after playing Scandal's lead character Olivia Pope for six years, seven seasons and 124 episodes. The Shonda Rhimes-created political drama looks Pope's crisis management firm and its staff as they advise the White House and the dramatic machinations whirring behind the scenes there. As with any Shondaland drama, Scandal unfolded with high-tension plotlines, morally corruptible characters and oh-no-they-shouldn't romances. Seasons 1-6 will be available to binge on Neon from tomorrow.