It's about the most cliched thing actors say: "Since working on this play, we - the cast - have become the best of friends ... " Such is the intensity of feeling generated when theatre-makers spend a month in a room rehearsing, baring heart and soul to give an audience an authentic theatrical experience.
But those at Massive Theatre Company, now 25 years old, work a little differently.
They make shows after months sharing stories and deciding what the performers want to say. This becomes the basis for each production.
The company also builds the careers of its performers, many of whom repeatedly appear in Massive shows, or work for it as directors, writers and tutors.
In the latest MTC production, Sightings, actors Akinehi Munroe, Celeste De-Freitas, Ebony Andrew, Georgia Menhennet and Melanie Thachankary have talked about what it means to be in Aotearoa New Zealand - to have arrived here, to have been born here or to have ancestors whose bones are in our soil.
They've given these stories to writers Miriama McDowell, Fiona Graham and Denyce Su'a to turn into fiction with smart and sassy characters who are navigating their way through life.
McDowell says it's heavy on the connections between sisters, mothers and daughters, grandmothers and their grandchildren.
This seems appropriate given it's a show made during the 125th anniversary year of women's suffrage in New Zealand.
Just as significantly - and to return to that point about friendship - Sightings brings together two of Massive's best-known and loved artists, McDowell and Kura Forrester.
McDowell has co-written the show; Forrester co-directs with Massive founder Sam Scott. What's more, through years of working together, McDowell and Forrester really are the best of friends.
"We like to say, 'It's time for a duck banquet,'" says McDowell.
"Even though there's never been duck involved," adds Forrester.
"It just means we eat amazing food together. We took baby Hero [McDowell's 7-month-old] for her first cafe visit together.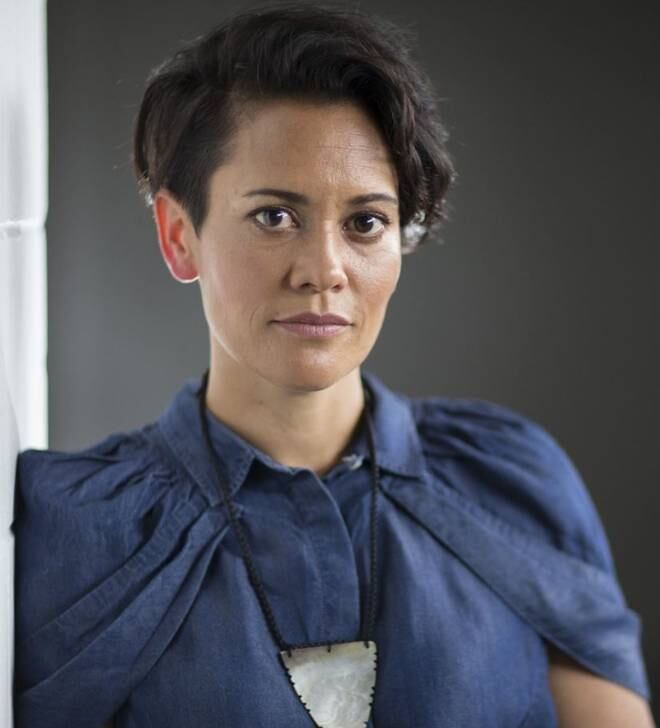 "She's heavily involved with my children," says McDowell, who's also mum to Talanoa, 7.
As well as appearing in Massive shows together, McDowell made the move into directing by working with Forrester on Ngā Pou Wahine and both have appeared in Māori Television's comedy, Find Me a Māori Bride.
Weekend asked them when did they meet? What do they like about one another?
Forrester: "We met at a workshop for the play Havoc in the Garden in the lower NZI Room at the Aotea Centre and we were lining up for a warm-up game called Four Square that we play at Massive. Miriama was in the line and I'd been a big fan ever since I'd seen her in a play called The Prophet. I walked right up to her, introduced myself and announced, 'we have a lot of friends in common' then I just walked away to the end of the Four Square line ..."
McDowell: "And I thought, 'I can't wait until she's just herself and we can become friends'. We ended up getting cast as sisters so we got to do some great dramatic acting together. But we'll often get separated when we work at Massive now because we're really naughty when we're together ... we make each other laugh."
Forrester: " We can never be dance partners because we just crack each other up."
McDowell: "What I love about working with Ku is that she's that incredible combination of a great comic with a great mind. I've come to appreciate how important it is to have a great comic in the rehearsal room because when you're making a show, you have to have someone who brings joy into the room and she does. I'm excited about her growth as a director."
Forrester: "One of my favourite things is just sitting there with Miri because she's like a well of knowledge and she can articulate things clearly and sum up in one word what I'm trying to get at. One of her greatest gifts is the ability to talk about feelings and ideas and share all of this."
And are they still friends after Forrester and Scott went through Sightings' draft scripts with writers McDowell, Graham and Su'a?
Forrester: "We went through three sessions where it was me and Sam and the writers and they were amazing at taking our feedback and giving back rewrites or explaining why they had written something the way they had."
McDowell: "Because we're all working to make the best play possible ... Ku and I would love to find something else that we could to do together. We're looking for a project."
Party leader has baby ...
Fresh from co-writing Sightings, Miriama McDowell is taking on one of the most intense roles of her career as a charismatic and idealistic politician in the political drama, Burn Her. She plays Aria, the leader of the Aroha Party, who finds herself in the spotlight when the political outfit she heads unexpectedly wins a seat in Parliament.
Aria discovers there are deals to be made that pit the reality of being in power with the lofty rhetoric of the campaign. As a crisis looms that could destroy the party's future, she must determine what or who she is willing to sacrifice for her own ambitions.
Sound familiar?
It's by award-winning young playwright Sam Brooks, who was inspired - shocked or maybe angered - by the double standards that women running for office are often held to in the media
"It's about women in power," says McDowell, "and it asks if we really do have power, even when we supposedly get into a place where we hold it, when you're dealing with old-style systems and ways of doing things. It asks what you're willing to compromise and if you can still do the job you want to do."
It's a great play; the words are amazing but I don't think I have ever had a play where I've had to learn so much. I'm a parliamentary leader so I'm learning lots of great speeches."
McDowell was determined not just to talk the talk, but to walk it as well. She told writer Brooks and director Sam Snedden that if they wanted her to play Aria, she needed to bring baby Hero to work with her and the hours needed to be family-friendly.
"It's pretty great that here's a company that was willing to do that," she says. "I think that if women are to achieve real power, then we have to start making the sorts of changes that will really count and if you get an opportunity to make them, well, you have to seize it with both hands."
Burn Her unites McDowell with fellow Massive Company alumni Bree Peters, who played the master manipulator Pania Stevens in Shortland Street. Peters plays another grand schemer, spin doctor George Rush.
Burn Her is the second of three collaborations between Brooks and Snedden this year and the second of the Matchbox Productions in Q Theatre's programme of developing new plays.
Lowdown
What: Sightings
Where and when: Loft at Q Theatre, Tuesday, July 24-28; Glen Eden Playhouse, Sept 7
What: Burn Her (part of Q Theatre's Matchbox Season)
Where and when: Loft at Q Theatre, August 2-18