It's shaping as a season of heroes. Remember last year's Wonder Woman and Captain Underpants? The upcoming movies are packed with heroes - of the real-life, animated and even animal-like varieties. It would be easy to get hero overload. So we've chosen six movies that let you enjoy the hero's journey at a regular-kid pace.
Solo: A Star Wars Story
(In cinemas now, PG-13)
Perhaps the most beloved Star Wars character - played by Harrison Ford in four movies - gets his own film. The story explores how a young Han Solo (Alden Ehrenreich) teams up with furry sidekick Chewbacca and earns his reputation as a smuggler and pilot who thinks highly of himself. Trailers promise plenty of high-speed chases and blaster battles. The gamble is whether fans want a second actor for a Solo character.
Incredibles 2
(June 28, PG)
The Parr family hasn't changed a bit since moviegoers left them 14 years ago. Mr Incredible, Elastigirl, Violet, Dash and Jack-Jack are trying to lead a normal life but are eager to return to crime-fighting. When Elastigirl gets the chance to fight to bring back the outlawed superheroes, Mr Incredible must up his dad game - including calming explosive baby Jack-Jack and wrestling with math problems. (The story might make your own parents look heroic.)
Ant-Man and the Wasp
(July 5, not yet rated)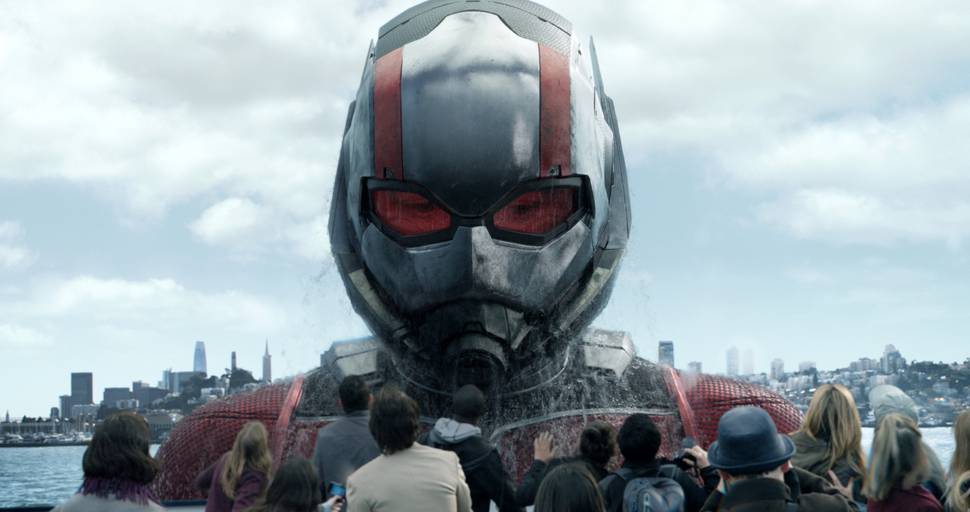 Bigger isn't always better in the Marvel universe. A techno-suit allows Scott Lang (Paul Rudd) to shrink to the size of an insect - but with superhuman powers. This sequel finds Ant-Man unable to defeat a villain named Ghost without the help of the Wasp (Evangeline Lilly). She's no sidekick - her supersuit also allows her to fly - and she isn't about to let Ant-Man forget it.
Teen Titans Go! to the Movies
(July 26th, PG)
Robin is desperate for his team of junior heroes to star in a movie. Hollywood, however, isn't interested. To impress moviemakers, the Teen Titans look to defeat Slade, the new bad guy aiming for world domination. But even Slade doesn't take them seriously and hurls childish insults in their direction. The Titans are out to prove that words (along with sticks, stones and large explosions) can never hurt them.
Christopher Robin
(September 20, not yet rated)
The boy from Winnie the Pooh was no superhero, but the man he has become in this live- action movie has a quiet heroism. Ewan McGregor plays a weary businessman who sends his family on vacation without him because of a crisis at work. When his spirits are low, old friend Pooh appears to remind him of the powers of imagination. That reminder, and the entire gang from the Hundred Acre Wood, becomes extremely useful when important items go missing from his briefcase.