Daniel Portman says there's one aspect of his character Podrick that's seen him last the distance on Game of Thrones. Ahead of his New Zealand visit, he talks to Ethan Sills.
It's not often an actor can say one of their first acting roles was on the biggest television show of all time.
For Daniel Portman, that's exactly what's happened.
The Scottish-born actor was just 19 when he was cast as Podrick "Pod" Payne in the second season of Game of Thrones.
While it's always been a small role, Pod's seen many characters come to a violent end while he manages to survive and thrive.
Portman admits he never expected his character to last as long as he has, having signed up initially for just one season.
He believes Pod's "everyman" quality has seen him survive six seasons of war, zombies and dragons.
"In a show where it can be quite intense and traumatic viewing, a little bit of light relief was always going to do well with the audience," he says.
"I think that's one of the reasons people have clung on to Pod, because there's a degree of innocence involved and a sweetness and this naivety [to him]."
Pod has provided much needed levity to the often sombre show, his interactions with Tyrion, Brienne and Bronn among the show's funniest moments.
The success of the show and the character means Portman often travels the world, both for filming and to attend the many fan conventions that take place across the globe.
This week he arrives in town for the Tauranga and Christchurch Armageddon expos.
While the 26-year-old has appeared at festivals like India and Japan where the fan base is "intense", it will be his first time in New Zealand.
"Geographically, it's just about as far away as I can possibly go," he says. "I can't wait to get out and see what it's like and soak up the culture, coming over and meeting everybody. [It's] one of the best parts of this job."
Travel is certainly a highlight of the Thrones experience. The show has been shot in half a dozen countries around Europe, and as Pod journeys from the sunny shores of King's Landing to the frosty reaches of the North, it's seen his performer take in different parts of the continent.
"My favourite would probably be Dubrovnik," Portman says of the real life representative of King's Landing. "It's an astonishing place, the people are amazing. We use to go out there for extended periods of time ... and it was like a holiday."
Northern Ireland, where most of the interior scenes are filmed, is the home of the show, he says, describing the cast there as like a real family.
"It's nice to be in the position where you've been working with people for several years," he says. "The whole experience is surreal and life changing, and we've all been part of this journey.
"That is one of the loveliest things about it, I've made a lot of lovely and good friends through the show."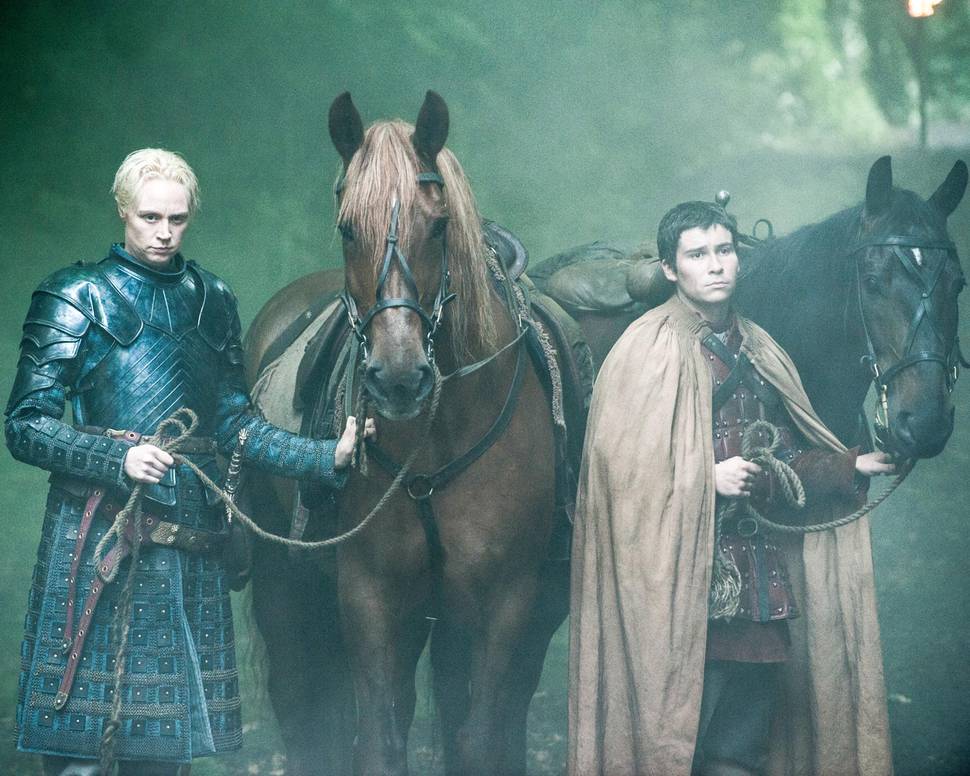 It's an experience that will soon be coming to a close. The cast is currently filming the eighth and final season under intense secrecy - "It's been tight-lipped and security's very high," Portman apologises - ahead of next year's debut.
Once it's over, Portman and his castmates will have to move on.
Despite the impending end, Portman is optimistic for the future, saying he hopes Thrones isn't the high point of his young career.
"The experience has been massively positive. I imagine that I'll always remember Game of Thrones with real fondness when it all comes to an end."
As for what the future will be, Portman isn't sure, but he isn't ruling out a return to the realm of fantasy – eventually.
"I could definitely do with doing some stuff in a T-shirt, and maybe driving a car instead of riding a horse."
LOWDOWN
Who: Daniel Portman, aka Podrick from Game of Thrones
Where and when: Appearing at Tauranga Armageddon May 26-27; and Christchurch Armageddon June 2-4.
More information: www.armageddonexpo.com